Check Out Sanaa Lathan's Long Legs in a Pair of Denim Shorts as She Rocks a Buzzed Head
Sanaa Lathan shared a post of herself with a buzz cut alluding to the moment her character Violet in the Netflix film "Nappily Ever After," chose to shave her hair off, a scene she calls "cathartic."
Taking to Instagram, actress Sanaa Lathan unabashedly flaunted her long legs donning denim shorts. The talented woman also rocked a buzzed head, her fans eating it all up. 
The performer including two pictures in one snapshot, with her striking joyful and alluring poses in both. She stood in front of a colorful background, emphasizing the cheerful ambiance of the picture.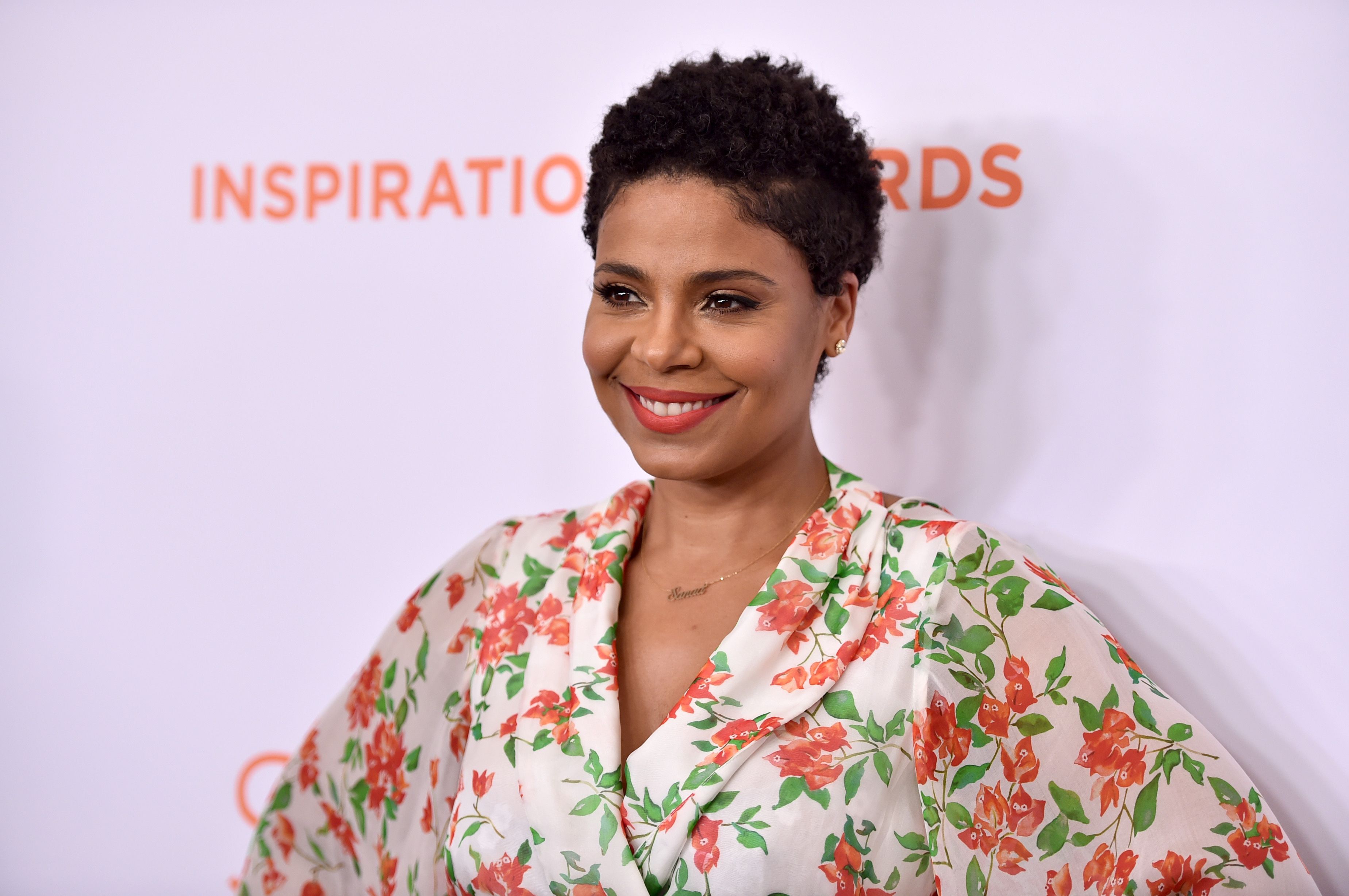 NEARLY THE WEEKEND
Lathan appeared free-spirited and relaxed from the courageous haircut, the casual outfit, and the natural glowing aura around her. Taking to the caption, she expressed this glee, exclaiming: 
"Happy friyay.😍"
The comment section reciprocated this flashing positivity, fans wishing her a Happy Friday right back. A lot of her followers decorated the already colorful post with all shades of emojis. 
PRETTY FROM BOTTOM TO TOP
Her shorts sat on her thighs, showing off how long and toned legs are but also their slim, curvaceous shape. She pushed out her derrière in one picture, emphasizing their length and defined silhouette.
She acted in "Hit and Run"...and "The Cleveland Show", earning a Tony nomination along the way. 
Delicate and graceful, her buzz cut enhanced her gorgeous facial features. Looking sideways with her chin up in one shot, her defined yet feminine face shape was highlighted as a result.
GETTING INTO THE ROLE
The photo was a flashback to when Lathan shaved off her hair for her character Violet in "Nappily Ever After." Speaking about this experience, the performer expressed: 
"The emotions were all over the place for me—because I'm playing Violet, but I'm also shaving my head! It was actually really powerful."
Delving deep into her character, she explained that it represented all that Violet was going through at the moment. She also spoke of it as cathartic, providing her with a sense of freedom. 
THE COMEBACK
Of course, it has been a while since the film aired, and so Lathan's hair has grown back quite extensively. Near the end of last year, she shared snaps of herself with her full-grown afro from different angles. 
In the caption, she expressed that it took three years and a lot of effort to bring her hair back. Her hair was slightly disheveled but messy. Tidy, long, or short, this actress looks good with any style. 
Beyond "Nappily Ever After," the star has been involved in a plethora of projects. She acted in "Hit and Run," "Twilight Zone," and "The Cleveland Show," to name a few, earning a Tony nomination along the way. 
Her talent and zeal could be grounded in her gifted father, Stan Lathan, a director who won an Emmy in 2020. This was for the part he played in Dave Chappelle's 2019 standup comedy film.