See China McClain of 'House of Payne' Sporting Multiple Ear Piercings and Red Hair in a New Pic
China McClain embodies the spirit of authenticity, speaking out about her issues with Hollywood, choosing to challenge societal norms, and honoring her late and dear friend on his birthday. 
Jazmine from "House of Payne," or known outside the screen as China McClain, took to Instagram, sharing a stunning shot of herself. In the picture, she wore multiple piercings while sporting red hair. 
The "Black Lightning" actress looked borderline rock n' roll. She sported an edgy red gloss, combined with red hair, her gorgeous features from her big lips, eyes, and feminine facial shape shining out.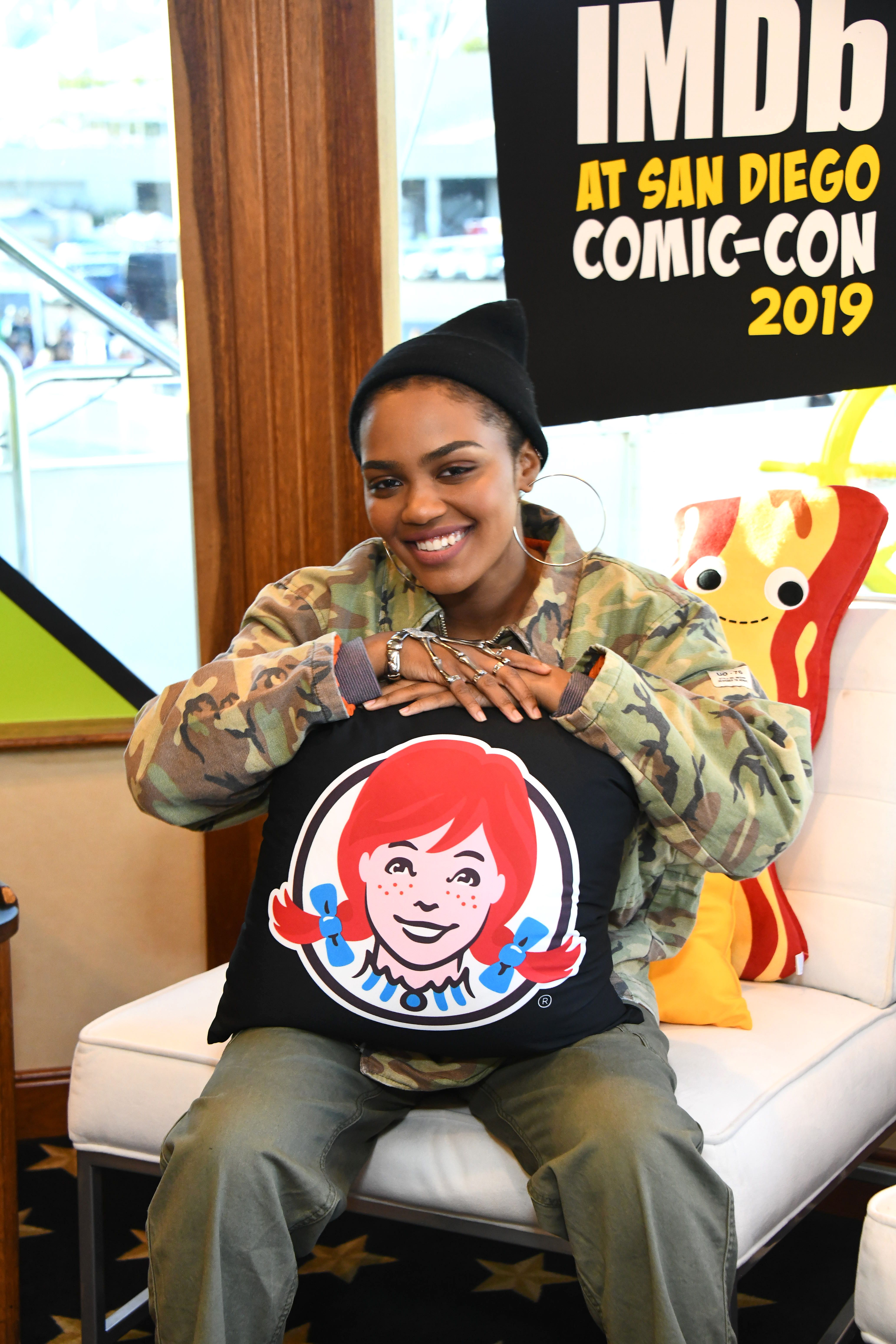 A GLINT OF STYLE 
Her hair, eyes, and skin all shimmered along with her glittering jewelry. She wore dainty yet semi-large hoop earrings with a dangling earring at the top of her earlobe and an elegant cross necklace.
McClain implied that she is slowly becoming frustrated with the illusion of Hollywood.
She gazed a the camera with her dark twinkling eyes as well an alluring smile. Her casual grey shirt matched smartly with the rest of her more glammed-up look. 
AN ACTRESS WITH A CAUSE
Many of her fans and followers commented on how gorgeous she looked, but a good number of them complimented the post's intention, which is to garner epilepsy support. This was made clear by the caption:
"@thecameronboycefoundation & @sofiacarson partnered for this... collection :) the link to get your own is in my bio, please support to help cure epilepsy."
McClain referred to the shirt she was pointing at, which is part of a collection she and the Cameron Boyce Foundation collaborated on. One of this organization's aims is to assist in finding a cure for epilepsy. 
TURNING PAIN INTO PURPOSE
This foundation is connected to the death of the actor Cameron Boyce who died from epilepsy. McClain had a deeply close bond with her "Descendants" co-star, sharing the post on his birthday.
After his passing, the actress took to Instagram to share her grief over her friend no longer being with everyone. She sobbed in the online clips and said she was still in disbelief over the incident.
She expressed that she would never again find a companion like Boyce. The actress had revealed she didn't even know her late friend had epilepsy until after he died. 
TIRED OF THE FANTASY
In another emotional admission, McClain implied that she is slowly becoming frustrated with the illusion of Hollywood. She stated that there are serious issues in the world right now, such as COVID-19.
However, she explained, people focus on the illusory world of Hollywood, putting it on a pedestal. The actress also said that from now on, she would be following the path of faith. 
Taking steps to break out of the sin-city fantasy and into a more authentic version of herself, she posted a TikTok clip on why she chose to buzz her hair. She said it was a move to move outside of society's limitations.
McClain believes women do not need hair to be beautiful despite what norms are put upon them. Rather, she expressed that all women are works of art.