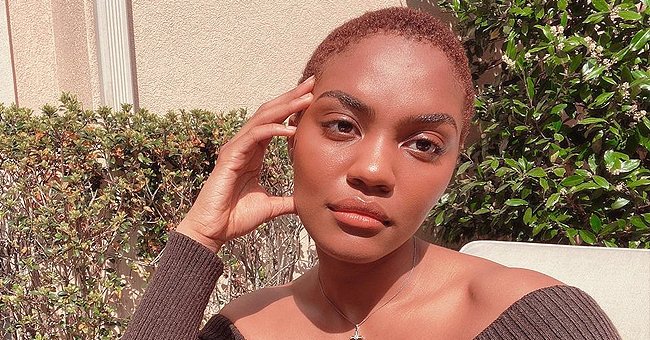 instagram/chinamcclain
'House of Payne' Star China McClain Reveals Why She Buzzed Her Hair — Watch Her TikTok Video
In an honest to the bone TikTok, "House of Payne" star China McClain revealed why she finally decided to chop off her hair, and the internet now loves her even more.
In July 2019, China McClain surprised her fans when she revealed her new look after a major chop. The photo garnered a mixed reaction, and the netizens went on to debate whether the look was a keeper.
The varying opinions of McClain's fans were no surprise. After all, she played the beloved superhero Jennifer Pierce in "Black Lightning," and people were attached to that look.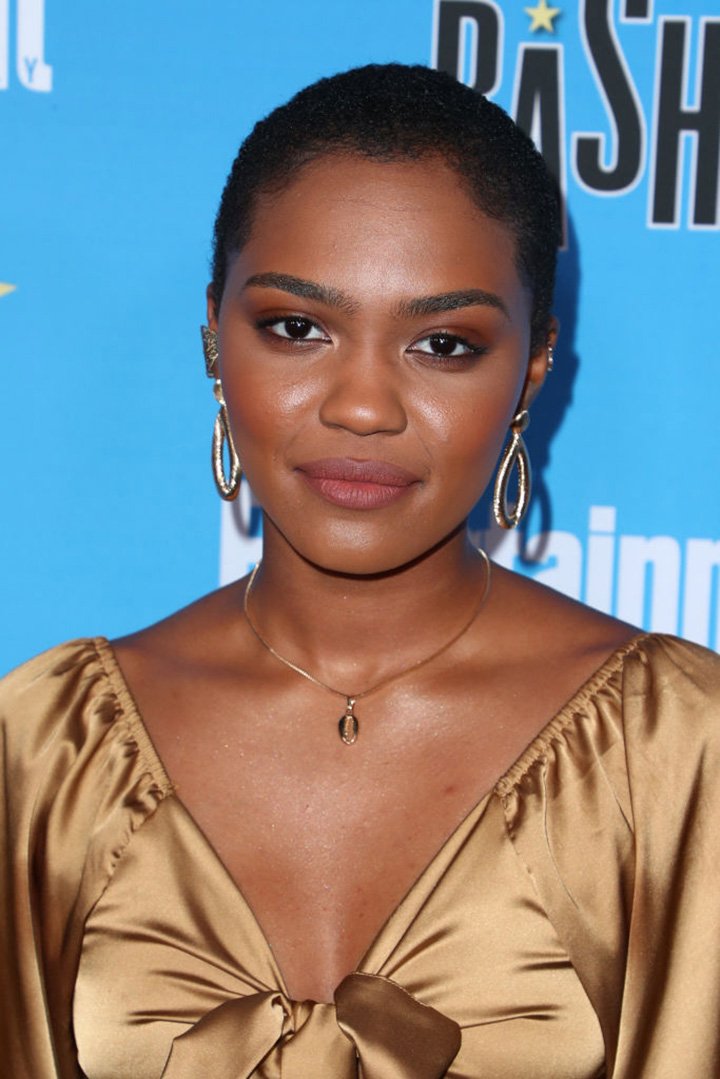 China McClain arriving at the Entertainment Weekly Comic-Con Celebration at Float at Hard Rock Hotel San Diego in San Diego, California in July 2020. | Source: Getty Images.
There were many who totally shipped her new avatar and could not stop gushing about it. Some fans were in awe of the look simply because they found it relatable.
And then there were others who thought McClain looked better with longer hair. When she was younger, the "House of Payne" star was pretty unsure about cutting off her long mane, and for all the wrong reasons.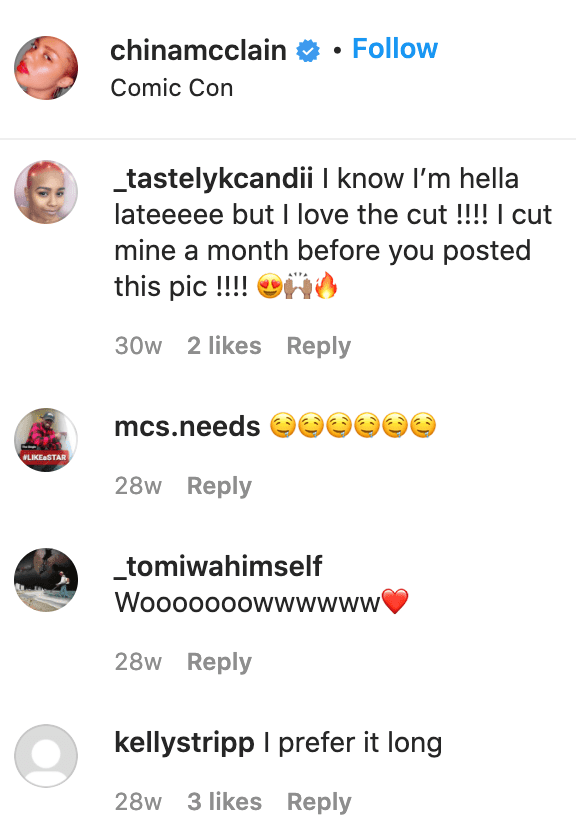 Fans' comments on China McClain's post. | Source: Instagram/chinamcclain
Just like many other girls, McClain thought she would look ugly in society's eyes if she chopped off her hair. She wanted to fit in, but that came at a price of abiding by the norms, even if she did not like them.
McClain is happy to be living her truth and in the process of doing so, she has inspired many to live theirs.
In a tweet, McClain recently shared a TikTok video where she compared her past and present selves. Ever since she cut her hair, a lot of people had been asking about why she did it, and hopefully, now they know.
The first clip featured a younger McClain pretending to cut her hair but stopping herself from doing so because then she would be labeled ugly. She finally left that version of her in the past when she decided to take control.
Her current self does not care about the societal definition of what it means to be a woman. "Older me choosing to cut it all off so I could feel free," she captioned the second clip.
McClain had the perfect response to haters who thought she made a mistake by getting a haircut. In a TikTok, she talked about how men might be blocking their path to finding the perfect one by prioritizing appearances over character.
She then addressed the women and assured them that they are a piece of art. The reason why hair is optional is because, in her words, women do not need it to be beautiful.
No matter what, McClain is happy to be living her truth and in the process of doing so, she has inspired many to live theirs. More power to her.
Please fill in your e-mail so we can share with you our top stories!