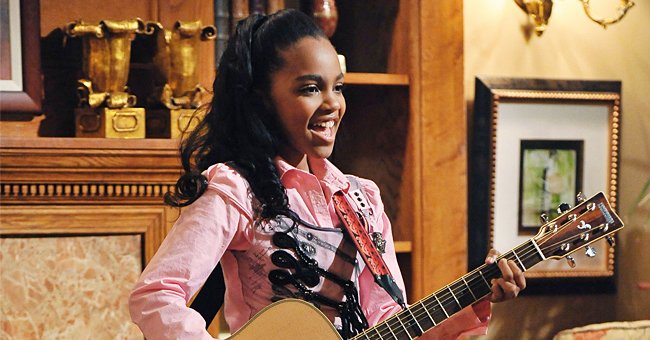 Getty Images
China McClain of 'House of Payne' Amazes Fans with Her Acting Skills in a Tik Tok Video
The "Descendants" star has always made clear that she is a lot more than a pretty face and even when she is having fun in social media she cannot hide the fact that she is incredibly gifted in acting.
22-year-old singer and actress China McClain was practically born into show business debuting in the entertainment business at age 7, so it is not surprising that she can take any acting challenge presented to her.
Recently, the former child-star flaunted her histrionic skills by taking part in a popular Tik Tok trend, taking to her Instagram feed to share her rendition of a lip-synching challenge and earning the admiration of her many fans and followers.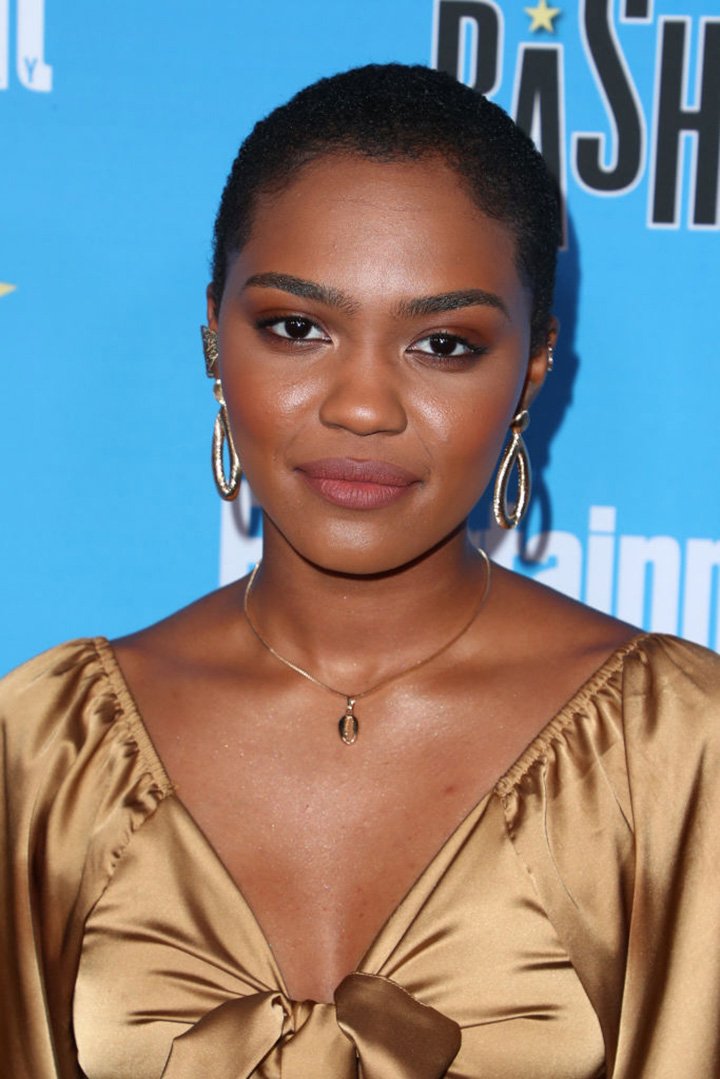 China McClain arriving at the Entertainment Weekly Comic-Con Celebration at Float at Hard Rock Hotel San Diego in San Diego, California in July 2020. I Image: Getty Images.
As McClain admitted on the post's caption, when she learned about this trend, she knew she had to take part in it since it matched her set of skills. She wrote:
"A tiktok trend I had to jump on."
The scene featured on the clip was about "God" showing himself to an angel who has a little misunderstanding with him about what her "boss" wanted from her, forgetting to "ask" the sun to rise every other morning.
Interpreting both roles thanks to editing, McClain completely owned the scene and she took things to an entirely different level when she managed to produce an actual tear when "God" discovers that the angel misheard "mourning" as "morning."
FANS REACT
Fans of the young star didn't take long to recognize how good McClain is at acting, with several of them taking to the comments section of the post to praise her over it. "The tears was on point," a user wrote. "Your ability to cry on cue is remarkable… TEACH ME YOUR WAYS," begged another user. "An ACTRESS, ladies & gentlemen," added a third user.
The clip has been reproduced more than 630,000 times and earned more than 200,000 likes in the first 48 hours of its publication.
DEFENDING SHORT HAIR
McClain seems to have a great relationship with her admirers online, and while she is generous and open enough to share many details of her life with them, she is not afraid to speak her mind when it comes to a woman's right to decide about her looks.
McClain has been rocking very short hair for a couple of years already, but she recently felt the need to talk back after she noticed how men often shame women that cut their hair short, insisting that the look makes them less beautiful.
Using her platform to combat this biased beauty standard, McClain took to her Tik Tok account mid-August to remind those who feel entitled to criticize a woman based on her looks that a woman owes nobody an explanation or has to feel bad when someone confronts her about having short hair.
"And to my women, God handcrafted you into a piece of art. And there's a reason why he made your hair optional. Because you don't need it to be beautiful and to be everything that he made you to be," the actress told her female followers.
Back before McClain cut her hair short, the actress also defended her naturally curly hair, taking to Instagram in July 2017 to share her thoughts about racist beauty standards that pressure women into straightening their hair.
"Haven't ever really worn my hair natural but I'm sick of straightening this magic," the star wrote in reference to having to perpetuate reductive standards and reminding everyone that she was proud to be a Black woman who wanted to embrace her natural beauty, prompting others to do the same.
Please fill in your e-mail so we can share with you our top stories!