'Pussycat Dolls' Star Jessica Sutta Gives Birth to a Baby Boy Named Michael at 39
Pussycat Dolls member Jessica Sutta has welcomed her first child and can not help but be elated at finally becoming a mommy. She welcomed her child with her husband, Mikey Macquart.
Fans joined music star Jessica Sutta in celebrating the birth of her first child, as she announced on Instagram showing heart-melting photos of her mom-son moments.
The star's post included two photos of her and her baby. In the first photos, the Pussycat Dolls member kept both their faces away from the camera while showing them holding hands.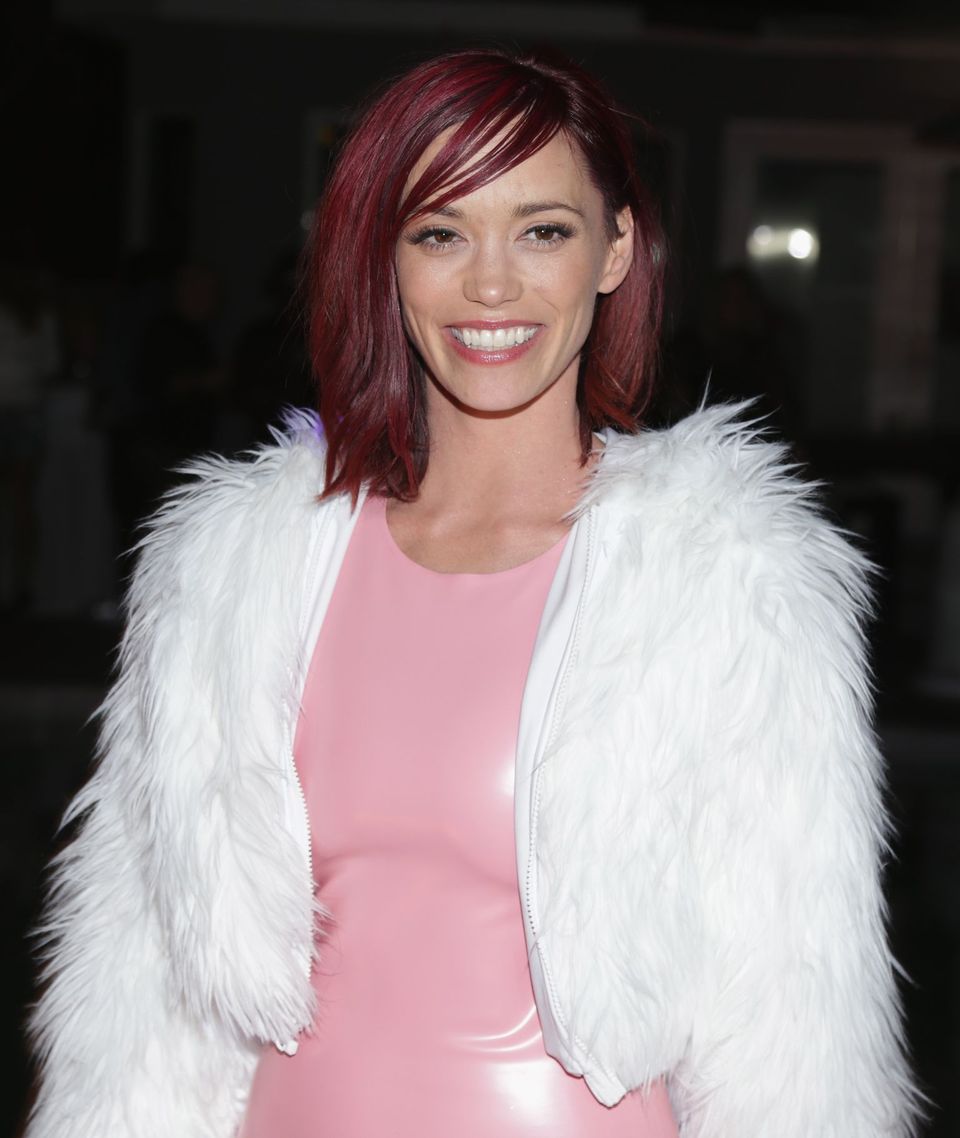 The second slide presented the new mother admiring her baby, who was dressed in a grey onesie. Sutta and her pooch stared sweetly at the baby. She happily shared some information with fans: 
"He's here! I'm thrilled for you to meet our beautiful baby boy Michael Jesse, 'MJ" Maquart…"
Sutta continued caption detailing news of her baby's birth. She let fans know he was born on May 25 and weighed 8lbs 6oz at birth. The happy mom also thanked the doctors and delivery team at St. John's Hospital.
The Pussycat Dolls were famous through the 2000s, and their first album gathered over 4 million sales.
Fans filed to the comment section showing their admiration and welcoming the new baby. SUtta also received love from her fellow Pussycat Dolls members like Asheloy Roberts and Kimberly Wyatt.
Sutta has been married to her husband, Mikey Maquart, since 2019, and according to her, she always longed to be called "mommy." She explained her birthing experience noting that she pushed for four hours.
However, she ended up opting for a caesarian section, but her doctor, Dr. Karla Iacampo, made sure it was less intimidating. She noted that the exercise was unforgettable as the hospital staff played rock music during surgery. 
The "Buttons" crooner first announced her pregnancy in March making it known that being pregnant was exciting and a dream come true. The singer noted that her first trimester was quite stressful because she was sick through it.
However, the following duration was smooth and exciting. She gushed over her unborn child, noting that she just wanted to be his mommy and guide him through whatever he chooses to be.
The Pussycat Dolls were famous through the 2000s, and their first album gathered over 4 million sales. However, the group was plagued by breakups and the stars who went solo.
Most notable was Nicole Scherzinger, who was the lead vocalist. While Scherzinger went solo, fellow star Carmit Bachar quitted. The lead vocalist returned, but a rift seemed to remain wedged in her relationship with the other girls afterward. 
While Sutta has welcomed her bundle of joy, many other stars are still expecting their mini-mes. "Duck Dynasty" alum Brighton Robertson and stars like Usher and Princess Beatrice are soon-to-be parents.