Kellie Williams of 'Family Matters' & Husband Hannibal Celebrate Their Daughter Hannah's Birthday
Years after "Family Matters" alum Kellie Williams, aka Laura, acted on the show, she proves that her family truly matters as she and her husband celebrated their daughter's birthday.
Fans of family sitcoms are familiar with Kellie Williams, who played the role of Laura, a sweet teenager on the classic series titled "Family Matters."
It has been years since the show aired, and even though she has acted in other productions, many find it hard to disassociate the actress from the thrilling series.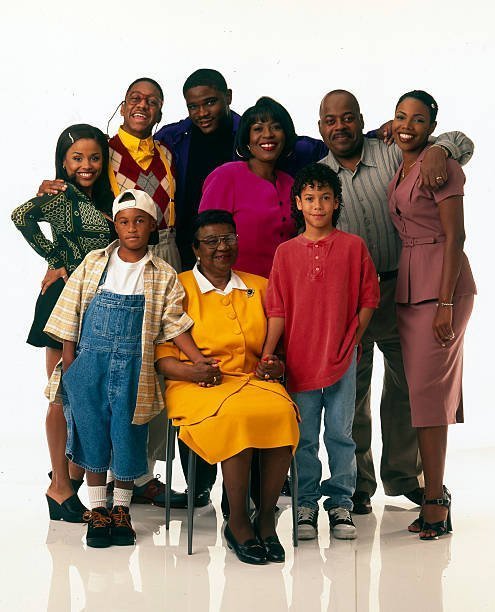 Williams has an incredible family with her husband, Hannibal Jackson. The couple share two adorable kids— daughter Hannah Belle and son John Ervin.
Recently, they celebrated their daughter's birthday via Instagram posts. Williams' snap showed her posing with her daughter, and they were both dressed in black; the mother of two added the caption:
"Happy 11th Birthday to my sweetest girl! Mommy always has your back. We love you so much!"
While the two ladies stood closely in an adorable pose, they both parted their lips in pleasant smiles. The 11-year-old was styled in shining stud earrings and long curly hair.
Her mother confidently wore a pixie hairstyle and looked charming in red lipstick and semi glam makeup. Fans joined in the wishes and admitted that the celebrant got her beautiful looks from the "Family Matters" actress.
She is also involved in projects that help the Black community and young adults.
Her husband was not in the mix, but he shared a special and sweet message in honor of his little princess. The father-of-two had a separate photoshoot that featured her clinging to her dad and giving him a side hug.
His closet choice aligned with Hannah's dress color. Jackson posed in a two-piece suit, white shirt, and a noticeable black bow tie. The words that followed the father-daughter image were:
"Happy Birthday, Princess! I love you so much! Today is your day!"
Over the years, Williams has worked on other popular series, TV productions, and theatrical plays, thereby gaining relevance in the entertainment industry.
Last year, she reunited with her co-star, Darius McCrary, who played Laura's brother, and the pair featured as siblings in the holiday film "Christmas in Carolina." 
Apart from acting, the actress loves to sing and dance. She is also involved in projects that help the Black community and young adults. She enlightens and engages youth and teens across the nation on a wide range of subjects.
Williams has worked on projects like "Famous Phone Friends," "The Starlight Foundation International Youth Foundation," "Hollywood For Children," and "Great Beginnings For Black Babies."