Check Out Photos of Deion Sanders' Son Shedeur during His Graduation Shared by His Proud Dad
Star dad Deion Sanders did not hold back on the surge of pride in his latest social media post as he showed off his look-alike son, who recently graduated from high school. 
NFL icon Deion Sanders showed he was proud of his teenage son, Shedeur Sanders, who recently completed his high school education. The star dad flaunted his son's achievement on Instagram.
Deion posted photos of the youngster posing with his diploma and wearing his happiness on his face. Shedeur posed in his dark blue ceremonial attire and flashed a big smile.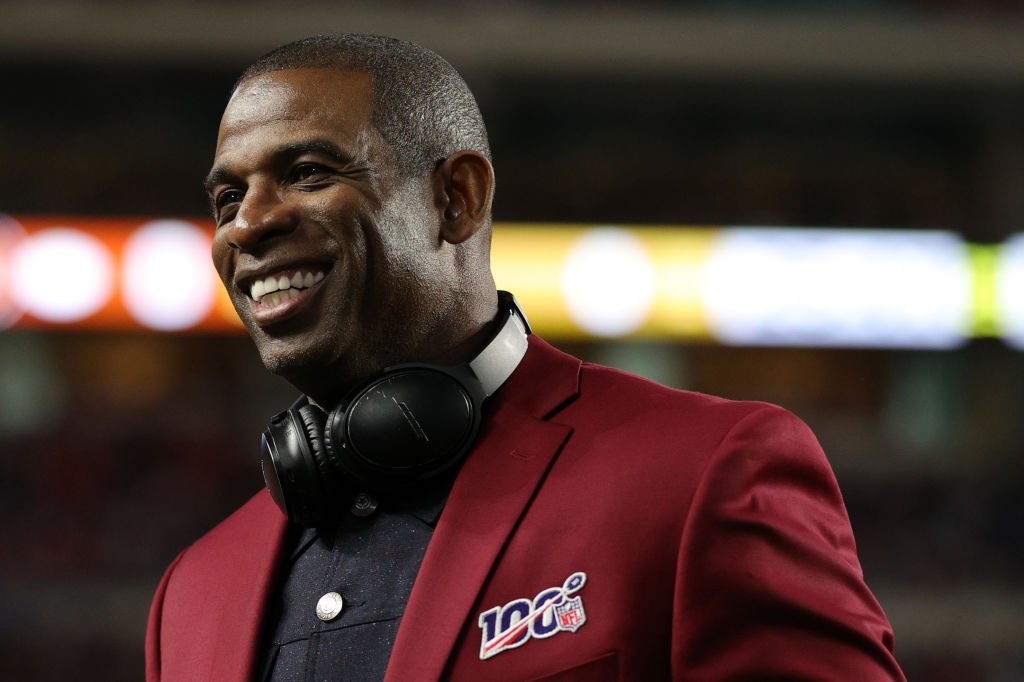 The 19-year-old rocked an official attire which was slightly hidden by his graduation outfit. He flaunted his diamond-studded custom-made neck chain and a pair of dark shades. 
The photos were taken during his graduation ceremony, and the young boy showed off his milestone. Shedeur's dad gushed in the caption:
"Congratulations, son. High school Graduation for @shedeursanders today at TRINITY CHRISTIAN CEDAR HILL TX…"
Now that Shedeur is done with high school, the youngster is ready to move his junior football player status to the senior level. Last year, he announced his commitment to Jackson State University.
Before his announcement, Shedeur was committed to Florida Atlantic. This was a few months before his dad was signed as head coach at Jackson State University.
His daughter Deiondra is one of two children from his marriage to Carolyn Chambers, his first wife. 
After this development, Shedeur was in a dilemma about building his resume for the desired NFL draft in the future. The young boy weighed his options and pitched an idea to his dad.
Shedeur started by asking Deion about the school's quarterback coach, play-caller, and offensive coordinator. All these were his way of knowing how his dad prepared him for his quarterback future in the NFL.
Speaking on his son's college choice, Deion noted that Sheduer's option was an investment in his future. He pointed out that the teenager's choice went beyond the game and was mainly based on his development as a football player.
Deion's career as an NFL star would always hold a place in history alongside his deserving Hall of Fame honor. The sports star is also a family man who keeps his loved ones close to his heart.
However, there were times things got out of control. Such a time was when his ex-wife Pilar Sanders got into a Twitter war with his daughter, Deiondra Sanders.
He and Pilar had a bitter custody battle, and she even landed in jail after violating the custody agreement. In Deion's marriage to Pilar, he had three kids, Shelomi, Shedeur, and Shilo. 
His daughter Deiondra is one of two children from his marriage to Carolyn Chambers, his first wife. He and Chambers' other child is Deion Jr. and their marriage ended due to cheating issues.