Ll Cool J's Daughter Nina Flaunts Her Figure in a Black Silk Top & Matching Leather Pants in Pics
It looks like LL Cool J's daughter Nina is following in her father's musical footsteps aspiring to be a singer, but her talents go beyond music, sporting a sensational sense of style. 
Rapper LL Cool J's daughter Nina took to Instagram to unabashedly show off her fabulous figure in two pictures. She wore a black silk top complete with matching leather pants.
Channeling her inner rock n' roller, Nina wore an outfit fit for a punk rock gig with a feminine twist. The combination of leather, exposed skin, and bleach blond hair all screamed new-age grunge.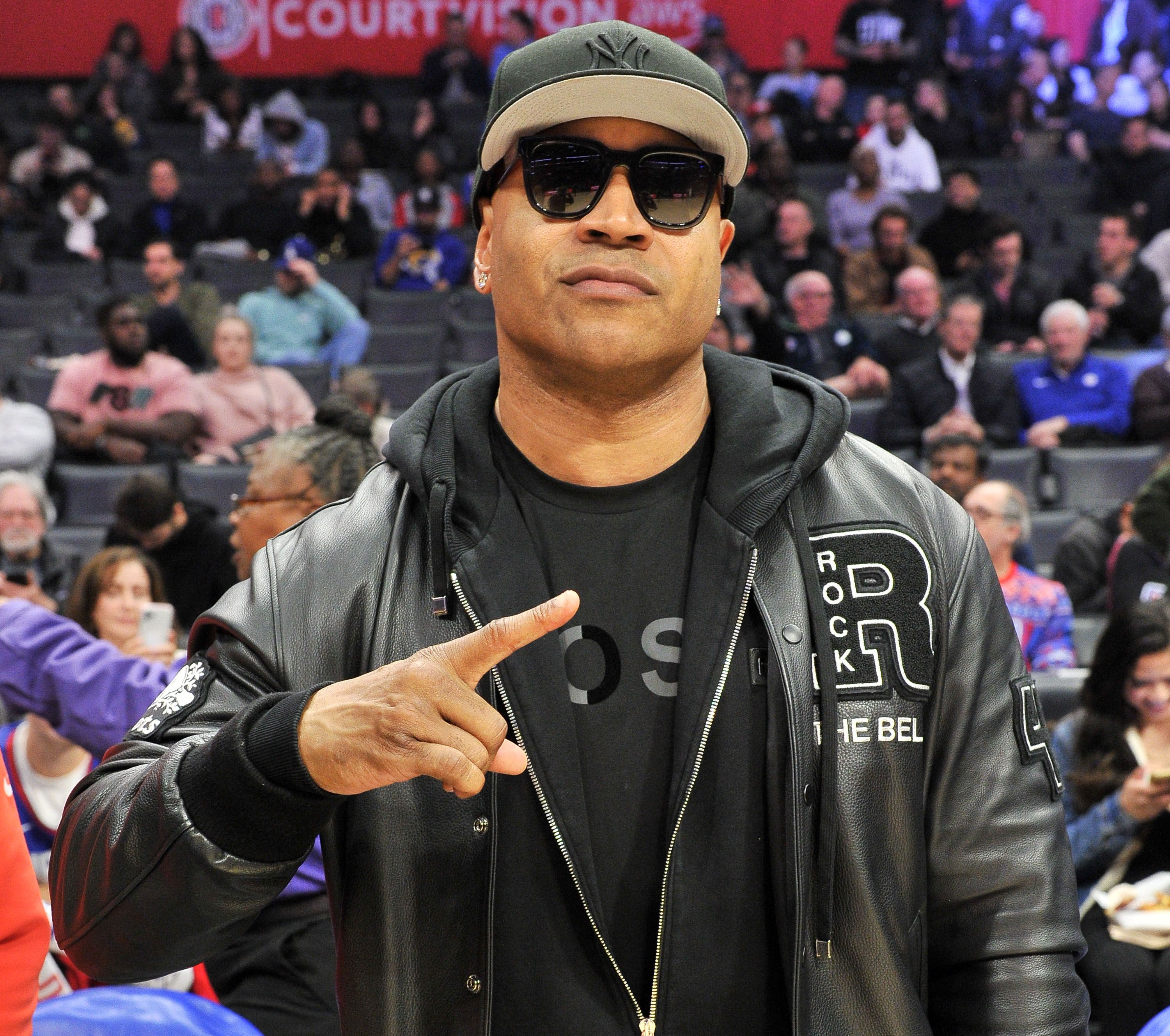 PUSHING BOUNDARIES
She wore a revealing outfit but appeared shy in the first photo, with her hand gently pushing her hair back as she looked up innocently with a sweet smile. The caption echoed the pure yet edgy look, reading: 
"Trouble neglect you, angels protect you, and heaven accept you 🖤.. 📸 #spenceshotit"
Still keeping the angelic ambiance in mind, Nina gazed at the camera softly in the second shot. Her halo of bright blonde hair cascaded all the way down to her hips. 
ROCK AND GLAM 
Her silky black top was tied in a high knot exposing her toned mid-drift, complete with a low-neck and long sleeves. Her leather pants were high-waisted, showing off her slim legs. 
[LL Cool J] is determined to avoid spoiling his children.
Nina completed this elegant yet edgy look with a black handbag and shoes that sported what appear as subtle spikes. The post received around 1000 likes. 
THAT FIGURE THOUGH
Recently, Nina took to Instagram again, showing off her body positivity and the body. She flaunted her curves in a black bralette paired with stylish jeans.
She matched this hot look with neon Nike sneakers. Once again, her blonde tresses fell on her hips while she gave fans and followers a clear glimpse of her white and groomed nails. 
MAKING CAREER MOVES
Nina appears to be following in her father's footsteps, choosing to take the musical path. However, instead of rapping, she is singing, debuting her single "Call Me" for her 19th birthday. 
When it comes to LL Cool J's other three kids, his oldest Najee is a photographer, while Samaria is the owner of her own denim label. His daughter Italia is a real estate agent. 
In 2017, he spoke about his approach to parenting, saying he is determined to avoid spoiling his children. In his own words, he expressed: 
"I am a stickler for excellence and I'm not going to spoil you. You've got to prove you're worthy of whatever it is you're trying to accomplish."
The rapper emphasized that all he wants for his children is understanding they can achieve anything if they focus. He claims he constantly affirms his children's worth to them.