See Vanessa Williams' Daughter Jillian Don a Colorful Wig and Skimpy Bra in a New Revealing Photo
Vanessa Williams' daughter Jillian recently took to social media to celebrate pride month with a revealing shot that saw her don a multicolored wig and a skimpy bra. 
Vanessa Williams has a daughter named Jillian Hervey, who is just as beautiful and talented. Hervey recently took to her Instagram page a picture tribute dedicated to the celebration of Pride Month. 
The shot featured the gorgeous singer wearing a skimpy multicolored bra top coupled with pink bottoms. She also wore a colorful wig styled in a messy heap atop her head.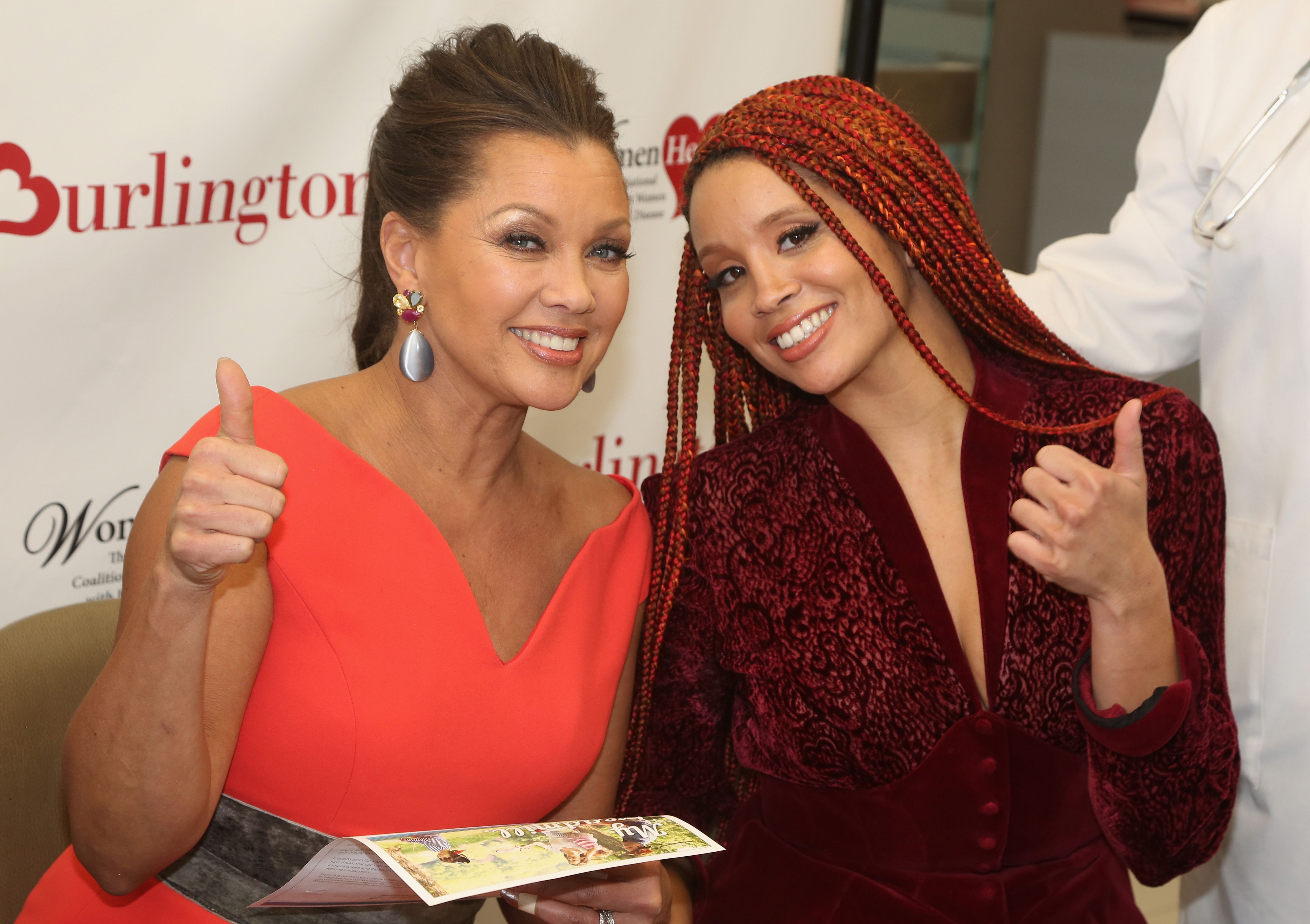 Like her outfit, her makeup was a blend of different shades of colors. Her medium-sized hoop earrings were the only visible jewelry she had on. 
Hervey tagged those who helped her achieve the look, and in her caption, she declared that her "PRIDE can't hide," and she used hashtags that referred to her as a "Rainbow Child" and "LION BABE." 
Like her mother, Hervey is also into entertainment; she is a part of the music duo Lion Babe and has reportedly worked with big figures in the music industry, including Childish Gambino. 
She had just been pushing forward with her career when her first child was born.
Towards the end of 2014, she released a single titled "Jungle Lady," which gave her fans a hint of what she has to offer. She has grown steadily ever since and is now widely recognized as a performer. 
In 2016, she joined her mother to feature on the cover of Essence Magazine. Both women made for a striking duo, and their photos together were mouthwatering.  
Williams revealed news of the feature via her Instagram page, declaring her pride in Hervey. When the pair is not busy modeling for magazine covers, they can be found attending public functions together. 
Around the same time they were featured by Essence, the mother-daughter duo had also been present for the "VH1 Divas Holiday: Unsilent Night" event in Brooklyn. Hervey has a lot of respect for her mother— a "diva" who she once admitted has never been caught nervous. 
Aside from the gorgeous Hervey, Williams also has a son, Devin, and two daughters, Melanie and Sasha. The talented superstar first became a mom in 1987, and she had her fourth in 2000. 
She had just been pushing forward with her career when her first child was born. At the time, she was 24 and her husband had been her manager so they both had to spend time being parents as well as entertainers.
For her, parenthood was never a burden but an ongoing experience that she once claimed strengthened her view of life and made her more hungry for success in her career. She did a wonderful job as a mother, and all her children, including Hervet, are direct proof of that.