Meet Jeannie Mai's Mom Olivia Tutram Who Co-hosts a YouTube Channel with Her Famous Daughter
Jeannie Mai's mother comes from a traditional Vietnamese background, and even though it's clear that she still embodies her heritage, that doesn't stop her from being her eccentric self. 
Jeannie Mai and her mom Olivia Tutram co-host a YouTube channel together. Embodying that wise older woman with a kick, Tutram's brand is built on being that quirky mother with an offbeat fashion sense. 
Facing adulthood at an early age, Mai's mother gave birth to her now ultra-successful daughter at only 17. As she hit sixty, she chose to delve into her childlike wonder, exploring the globe and partying non-stop.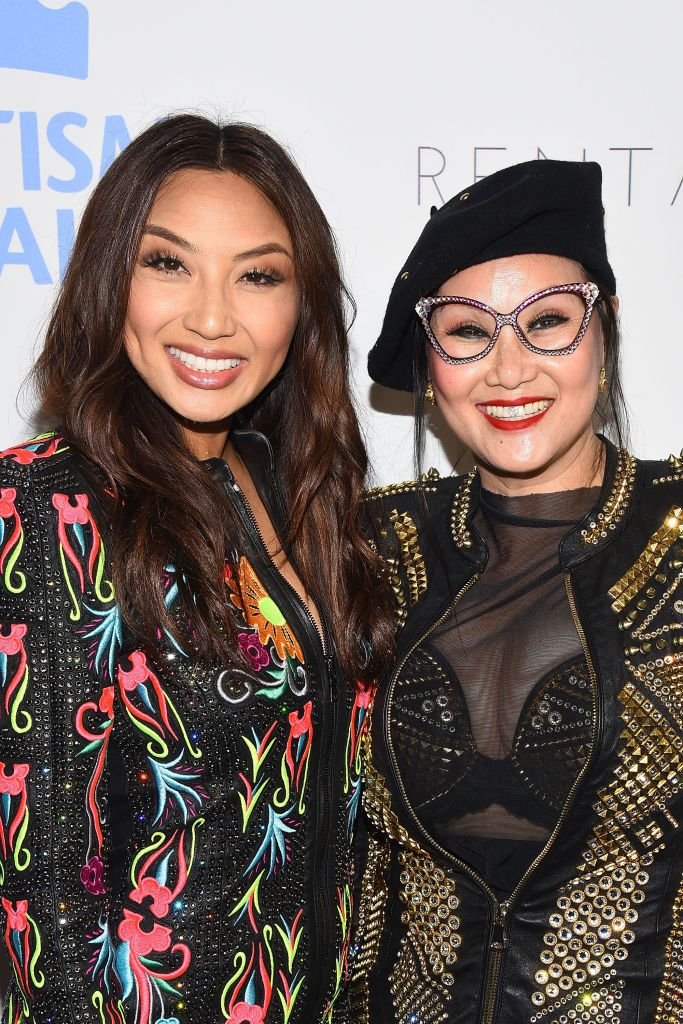 MAMA MAI SAYS NO!
Her youthful exuberance shines through via her endearingly humorous Instagram captions. Writing in one of her posts with a picture of herself after a makeover from her daughter, she expressed:
"Look what happen to Mama Mai. I looking like boring lady at church sit there just smile, she pretend to be perfect but she really [expletive].😩"
Seemingly unimpressed, she lamented that this is what happens when you let your offspring do your make-up. Mai responded, informing her mother that she will be receiving a bill for the "makeunder."
A CURIOUS PAIRING
This duo has an enigmatically charismatic relationship. People were taken aback when they found out that Mai's own mother was betting against her when she took part in "Dancing With the Stars."
Tutram didn't believe Mai, who as a young girl told her she was being sexually abused.
Mai expressed that Tutram's bets against her are motivating, taking it in jest. In general, "Mama Mai" is supportive, congratulating her daughter on getting married and simply letting Mai know how proud she is of her.
HOMEMADE COOKING
The two also thoroughly enjoy each other's company. During quarantine, Mai cut out her weekends to spend some quality time with the zappy "Mama Mai." 
Mai remarked that she always looks forward to making lunch with her mother. Tutram's cooking must be divine, the mother sharing a fun Instagram clip of her and her family cooking her homespun spaghetti together. 
GOING BACK TO THE ROOTS
In October of 2020, Mai and her now-husband and rapper, Jeezy, chose to host two wedding ceremonies. One would be a modern ceremony, the other based on Mai's Vietnamese background.
The celeb specifically expressed that they would be doing it for her mother. Tutram is resolute about her daughter maintaining a connection to her culture.
Mai and Tutram's bond is strong, but they went through a huge rift in their relationship when Tutram didn't believe Mai, who as a young girl told her she was being sexually abused. Due to this, Mai ran away, expressing: 
"When I picture it I just see flashes of things."
The two didn't communicate for years. However, they had an emotional reunion, Tutram has shown genuine remorse, and Mai has forgiven her.