Here's How Kelly Ripa and Mark Consuelos Celebrated Their Son Michael's 24th Birthday
Kelly Ripa and husband Mark Consuelos went down memory lane as they took turns wishing their oldest child and son Michael Consuelos a happy birthday on Wednesday. 
Actress Kelly Ripa and her husband Mark Consuelos are proud parents of three adorable children with star quality. The couple began their parenthood journey on June 2, 1997, when they gave birth to their son Michael Joseph Consuelos. 
Twenty-four years after his birth, Ripa and Mark celebrated Michael's birthday with heartwarming posts on their respective Instagram pages.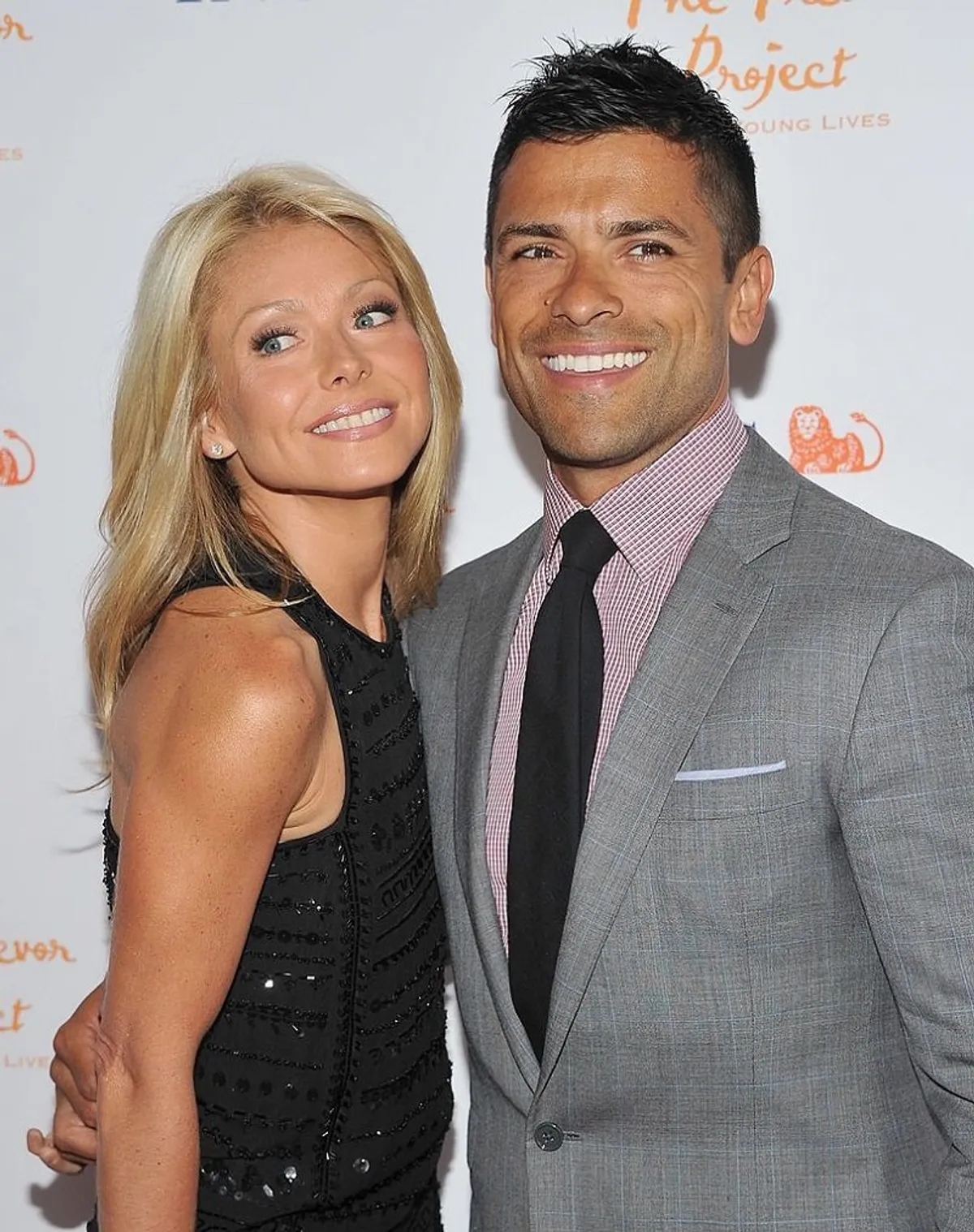 Ripa shared an over two-minute video montage showing several family pictures that showed Michael posing with her and Consuelos and his younger siblings, Lola Grace, 19, and Joaquin, 18. 
In the caption to her sweet post, Ripa recalled the day and time of Michael's birth and expressed his impact on their family. She wrote: 
"24 years ago at 7:17pm. You made your grand entrance into our lives and began our family! We love you bigger than big! @michael.consuelos." 
Mark commented on his beautiful wife's post by expressing love for Michael. The proud father also posted more throwback photos of his son on his Instagram account. 
In the caption to his post, Mark wished Michael a happy 24th birthday. He added, "You led the way..We love you!!!" Ripa also commented on her husband's post by saying they are the luckiest parents. 
They believed it was the former's graduation at first. 
Many others who commented on Mark's post remarked on how he and Michael closely resembled each other. Martial artist Cub Swanson described father and son as twins while another fan said, "Mark really said 'copy & paste' with this one 😂😂." 
Last year, Michael, who plays his father's younger version on "Riverdale," graduated from New York University amid the COVID-19 pandemic. During his graduation from the university, Ripa shared a picture of her and Michael in a gray NYU T-shirt, making a thumbs-up sign.
She also held a purple-and-white souvenir that had "Proud Mama" written on it. Again, the picture drew comparisons between Mark and Michael, with many people joking that they believed it was the former's graduation at first. 
Michael and Mark's striking resemblance adds to the number of celebrities who have look-alike kids. One celebrity that readily comes to mind is actor Matthew McConaughey, whose son Levi Alves McConaughey is his mini version. 
Alec Baldwin's son, Rafael, also resembles him closely, while Chrissy Teigen's adorable daughter, Luna Stephens, resembles her not just in the face but also has her personality and fashion choices.