Dad's GF Arrested as Child Found Dead in Texas Motel Believed to Be Missing 6-Year-Old Samuel Olson
The Houston Police have found the body of a minor believed to be that of six-year-old Samuel Olson. While investigations are still on, his dad's girlfriend, who is believed to be connected to the incident, has been arrested.
For some days, the police have been on the lookout and have been searching for a six-year-old Texas boy, Samuel Olson. Presently new leads are leading to a verdict that the boy was murdered.
The Houston Police Chief, Troy Finner, shared updates on Twitter penning that the body of a six-year-old was found in a motel in Jasper, Texas, and is believed to be Samuel.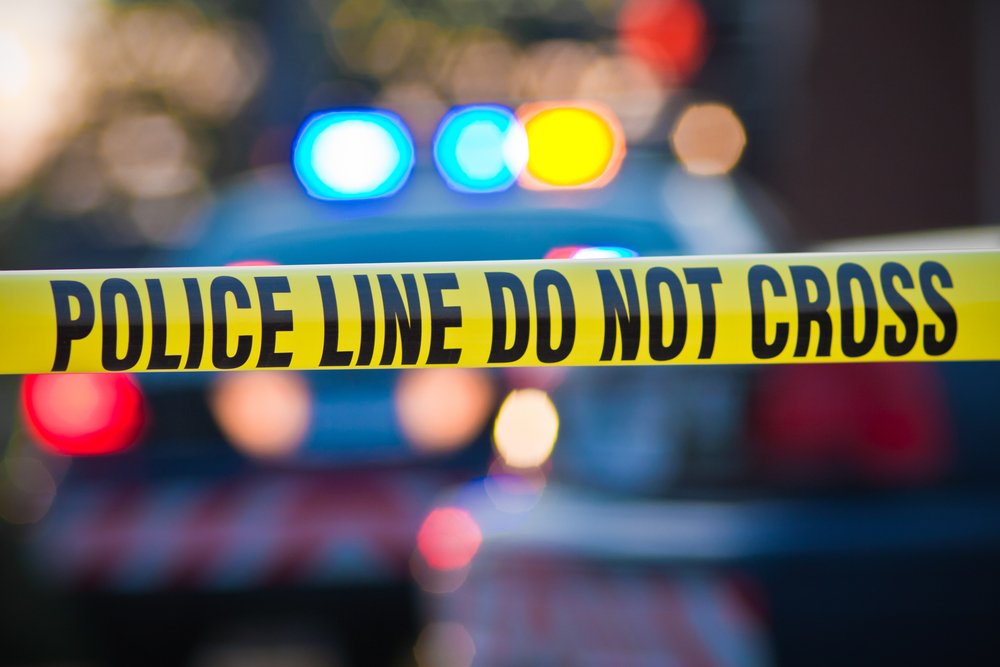 Finner wrote that a possible suspect was in custody and was due for an interview by the Houston homicide investigators. A recent Police briefing was also shared on Facebook where it was announced that Samuel was missing. 
The young boy was said to have been missing from an apartment in Houston, and after a while, officers announced that Samuel's dad's girlfriend, Theresa Balboa has been apprehended.
Police believe they recovered the body of missing #SamuelOlson in a motel room in Texas. The boy would have turned 6 over the weekend.

The boy was reported missing by his father's girlfriend, Theresa Balboa, who is now in police custody. https://t.co/Jnn009ZYcK

— Court TV (@CourtTV) June 2, 2021
She was charged with tampering with evidence after she was found in the motel room with the 6-year-old's body. The assistant police Chief, Heather Morris, shared that Samuel's dad, Dalton was not a person of interest.
Early this year, a Claiborne County father, Morris Bevily, and his wife, T'Kia Bevily, were charged with capital murder.
BREAKING NEWS: Child found dead in Jasper motel room believed to be body of missing 6-year-old Samuel Olson, KPRC 2 source says https://t.co/rWxm1EyqLU pic.twitter.com/fw02VkZHbr

— KPRC 2 Houston (@KPRC2) June 2, 2021
Reports showed Balboa and Dalton were at the Houston apartment when an officer showed up in the morning to inquire about the missing child; in her statement, Balboa noted that Samuel's mom and an officer showed up at the apartment.
She noted that the officer threatened that she would be arrested if she did not return the boy. Balboa added that the officer and Samuel's mom left in separate vehicles. 
A possible suspect is in custody and will be interviewed by our homicide investigators. More details will be provided at a news briefing tomorrow.  I ask the entire Houston community to join HPD in sending prayers for Samuel and his family.  2/2 #hounews

— Troy Finner (@TroyFinner) June 2, 2021
Police's investigation cleared the boy's mother positing that the boy's mom was at her residence all morning. In the end, Morris shared that Balboa's story did not add up, as there were inconsistencies. 
As the search for the boy went on, there was an anonymous tip pointing to the motel that was 100 miles away from the apartment. Morris noted in the conference that the body found is yet to be determined by the medical examiner. 
Attorney's representing Samuel Olson's mother deliver statement https://t.co/HlJUapzNuw

— FOX26Houston (@FOX26Houston) June 2, 2021
The timeline of Samuel's disappearance dates back to April 30, but his paternal grandmother, Tonya Olson, confirmed that she saw him on May 2 and also presented photo evidence.
Balboa has an arrest history as she was earlier out on bond on an assault case. At the time, the complainant was Samuel's father, Dalton. So far, no motive has been discovered concerning the body found in the motel. 
'This guilty verdict is only the start of the healing process': Mother of 14-month-old Jurayah Smith releases statement after guilty verdict https://t.co/FPvfxLZsce pic.twitter.com/0faLXMIELZ

— 16 WAPT News (@16WAPTNews) January 29, 2021
Early this year, a Claiborne County father, Morris Bevily, and his wife, T'Kia Bevily, were charged with capital murder for the death of his toddler daughter, Jurayah, in 2017. T'Kia was the child's stepmother.
Police reports showed that Jurayah had suffered from multiple blunt force trauma to her head. This took 18 months to be determined in the Mississippi Crime Lab.