Lori Harvey Flaunts Her Cleavage & Curvy Figure in a Skintight Patterned Dress
Lori Harvey is a fashionista of note, stealing the show at award show parties, taking over Instagram with her style and figure, and creating a line for all shapes and sizes. 
Steve Harvey's daughter Lori Harvey stunned again, taking to Instagram to flaunt her figure in a variation of clips and one shot.  She showed off her cleavage and curvaceous figure in a skintight patterned dress. 
Striking a perfect pose in the picture, Harvey placed one hand in the crease of her neck while looking into the distance, her chin slightly tilted. Her other hand was placed on her waist, emphasizing her curves.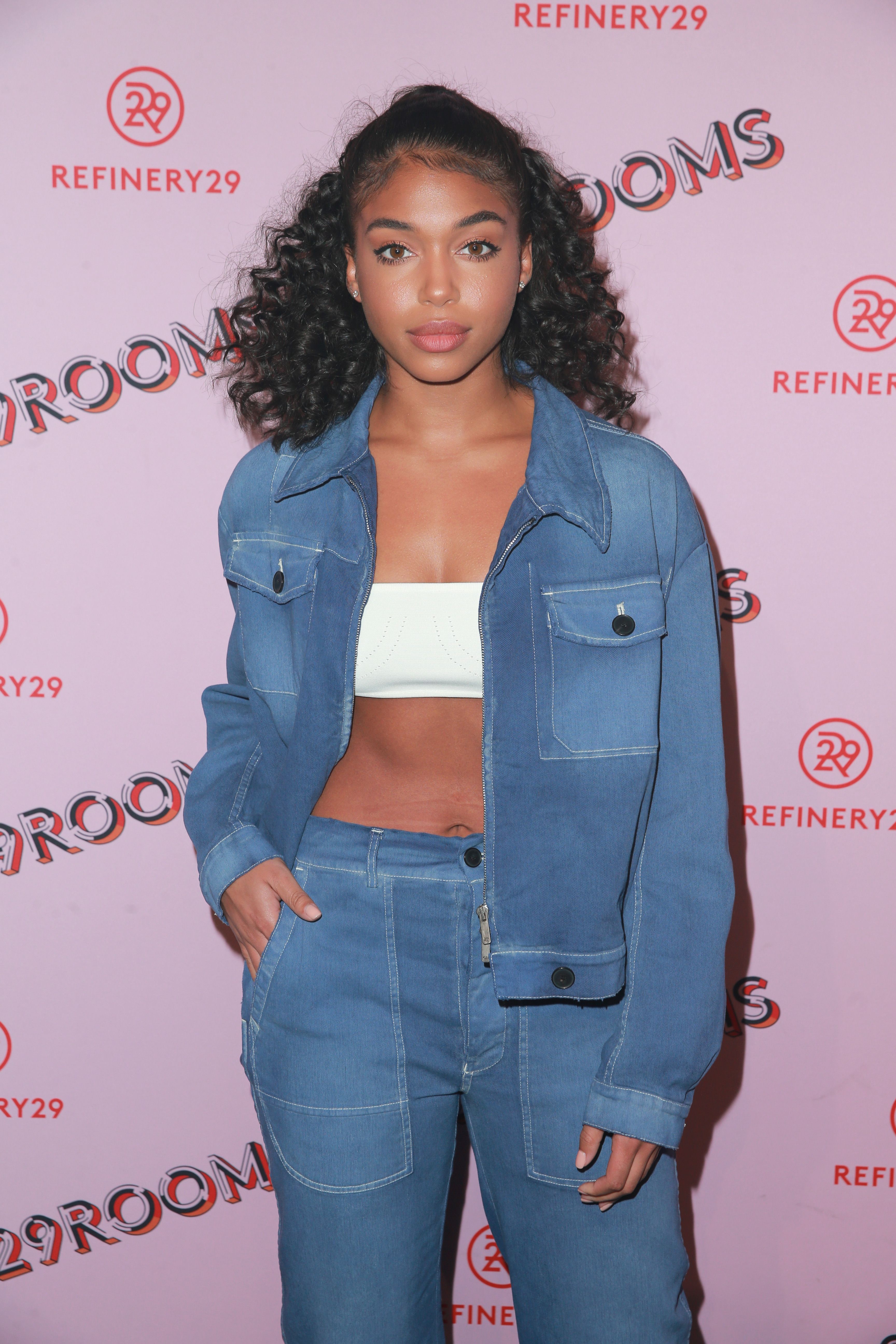 FASHION FOREVER
Harvey's dress hugged her body incredibly tight, her hourglass figure in clear view. It sported a gap by her cleavage held together by fashionable loops and giving viewers a peek at her bust. One fan commented: 
"It's the dress for me! 😍😍."
Her patterned dress was edging towards a tie-dye look with a beautiful clash of swirling shades. The combination of purple, gold, and blue brought out her glowing skin tone. 
WORK HARD, PLAY HARD
The dress donned a turtleneck, creating a balance between formal and informal, its colors bordering on a party ambiance. Her cleavage, as well as her sleeked back hair, also added to this blend. 
[Harvey] opted towards creating a line that suits all shapes and sizes, leaving no woman behind.
She donned light brown high heels tied together in bows by the ankles, adding an urban edge to the outfit. Her large loop earrings matched the loops running between her breasts, completing the look. 
HERE SHE GOES AGAIN
Reminding everyone about her great fashion sense and figure, Harvey took to Instagram again. She looked unforgettable in a sparkling silver dress while clutching a pink Hermès bag. 
She wore flawless make-up, her wavy hair falling onto her shoulders. She finished off the ensemble with silver bracelets, diamond earrings, and transparent high heels. 
DON'T STOP ME NOW
Of course, Harvey's not done yet. While attending the Billboard Music Awards after-party, she outshone everyone donning leopard print pants combined with a black and white crop top and a small yellow purse. 
This fashionista also knows her way around swimwear, wowing fans in Instagram posts while wearing a tiny bikini. The all-black monokini echoes her glamarous yet eccentric style. 
Moving from wearing fashionable clothes to selling fashionable clothes, Harvey spoke about her Naked Wardrobe collection. She spoke about comfortability, stating: 
"For the past six months, I wanted to focus on creating items that would motivate women to be comfortable in their skin."
Harvey expressed that loungewear is what she wants to prioritize. She opted towards creating a line that suits all shapes and sizes, leaving no woman behind.