Us Weekly: Angelina Jolie Will Never Forgive Brad Pitt after He Won Joint Custody of Kids
Angelina Jolie will never forgive her ex-husband Brad Pitt after he won joint custody of their six children following a lengthy custody battle. 
Brad Pitt won joint custody of his and Angelina Jolie's six children. However, a source from Us Weekly revealed that the "Salt" actress is very disappointed about the outcome. 
The former couple, nicknamed Brangelina, have been in a custody battle over their children, Zahara, Maddox Shiloh, Pax, and twins Knox and Vivienne, since Jolie filed for divorce in September 2016.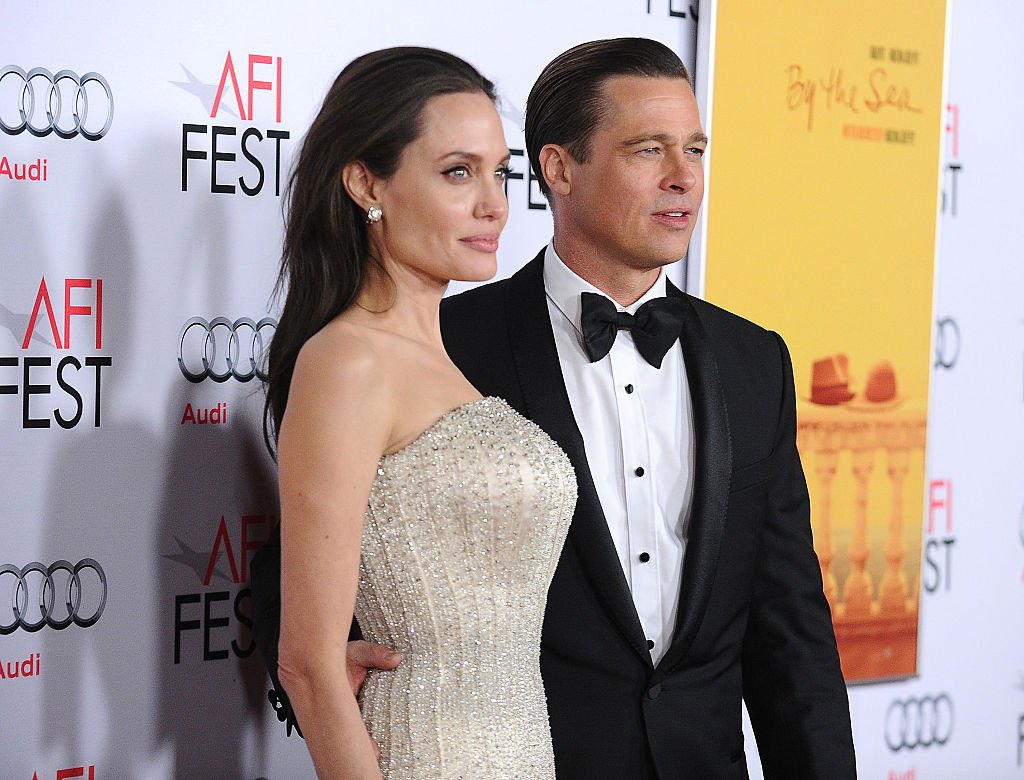 The judge who presided over the court proceedings was Judge John Ouderkirk. On May 13, Ouderkirk gave a temporary ruling that the couple would have joint custody of their children. 
However, a source revealed to Us Weekly that Jolie is incredibly disappointed by the ruling. Allegedly, Jolie will never forgive her former longtime partner and has plans to appeal. The source revealed:
"She will never forgive him... She maintains it's far from over and still believes that justice will prevail."
Brad Pitt Scores Victory Winning 50/50 Joint Custody, Loss for Angelina Jolie https://t.co/aYDuGazKBZ

— TMZ (@TMZ) May 26, 2021
The source added that Jolie is prepared to use everything she has to appeal to the arrangement. The renowned actress has tried to fight the case in many ways beginning last year. 
The father and son's relationship was strained following the couple's break.
In August 2020, the "Mr. and Mrs. Smith" actress tried to removed Ouderkirk from the case as he had failed to disclose that he had ongoing business with Pitt and his legal team. 
#AngelinaJolie is highly displeased with the court's decision to grant ex #BradPitt joint custody of their children. 😤 https://t.co/7R146rQhiI

— OK! Magazine USA (@OKMagazine) June 2, 2021
In May, she claimed the judge would not let her children testify. Furthermore, in documents her team filed on May 24, she accused Ouderkirk of denying her a fair trial as he improperly excluded relevant evidence. 
Jolie felt the judge excluded evidence she submitted about the children's health, safety, and welfare, critical to her case. However, the Us Weekly source stated Jolie's testimony lacked credibility and defended the ruling by adding: 
"The decision was based on extensive testimonies from people who spent time with the kids and by highly respected professionals."
Angelina Jolie and Brad Pitt's Children Won't Get to Testify in Their Own Custody Hearing https://t.co/E4HgPisVnl pic.twitter.com/3ZnDB54i3D

— Jezebel (@Jezebel) May 30, 2021
The couple has been co-parenting their seven children over the last four years. However, their eldest son, Maddox, 19, was not a part of this year's custody arrangement as he is no longer a minor. 
A source previously told Us Weekly that Maddox had testified against his father and wanted to change his surname to Jolie. The father and son's relationship was strained following the couple's break. 
Brad Pitt and Angelina Jolie reportedly awarded joint custody over their children https://t.co/UyTHmuTELk pic.twitter.com/gt6FiBKKj4

— AsiaOne (@asiaonecom) May 27, 2021
Although Pitt and Jolie's relationship seems to be going through a serious rough patch, it has not always been that way. In fact, they used to be one of Hollywood's power couples. They met in 2005 on the set of their film, "Mr. and Mrs. Smith."
The pair became an item, and Pitt adopted Jolie's two children, Maddox and Zahara, in 2006. They welcomed Shiloh the same year. In 2007, Jolie adopted Pax, who Pitt adopted in 2008, the same year they welcomed the twins.