Smokey Robinson's Grandaughter & Ex-wife Are Twinning in a New Selfie Showing Their Wavy Hair
Smokey Robinson's granddaughter Lyric and his ex-wife Claudette Robinson looked adorable as they radiated positivity in a new selfie shared on Lyric's Instagram page. 
Smokey and Claudette Robinson's granddaughter Lyric is a young, stylish, and creative woman whose beauty is one to behold. She runs an Instagram page with more than three thousand followers.
Lyric fills her fans in on her reality via photos like every young social media-conscious user. Not long ago, she shared a snap on her Instagram story.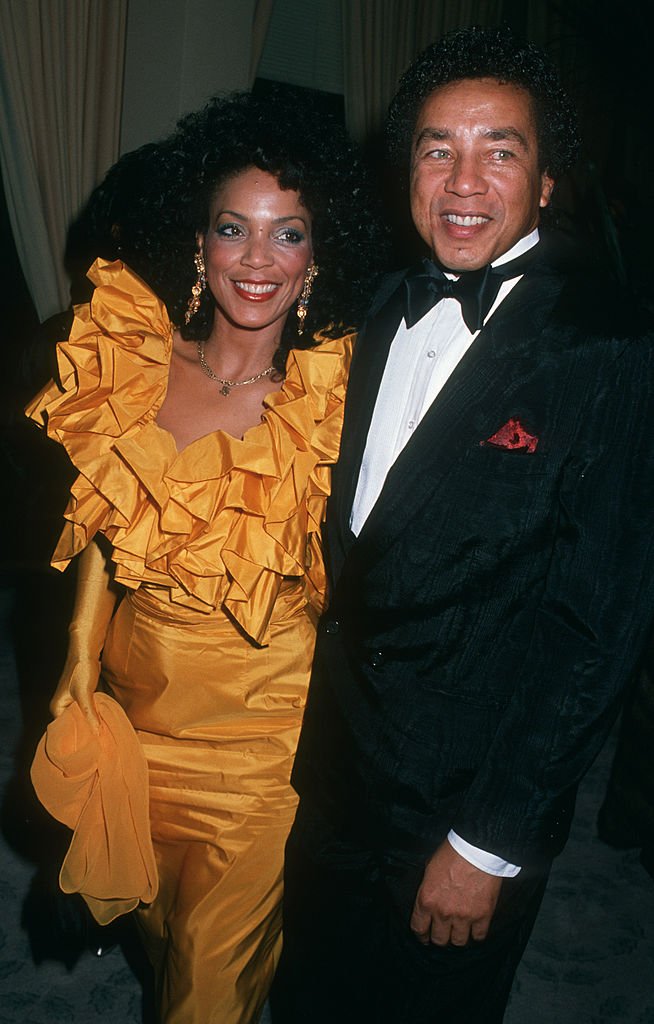 The snap featured Lyric and her super talented grandmother Claudette, popularly called "The First Lady of Motown." The pair looked gorgeous as they twinned in their curly hair and infectious smiles. 
The superstar singer opted for a blonde wig while her granddaughter rocked a black one. The words plastered on the post showed Lyric's admiration for her grandmother's exquisite and radiant glow. She wrote:
"My granny is goals."
Family, friends, and fans often celebrate Claudette. Owing to her musical prowess and talents, she has amassed many fans and ranks among the A-list veteran artists.
His former wife struggled for a 50% share of what he got, as she alleged putting her singing career on hold to look after their family.
In March, her godson, who runs Major Look Productions, went online to celebrate the singer in an honorary post. He shared a series of snaps of himself posing with Claudette and later added fantastic shots of her.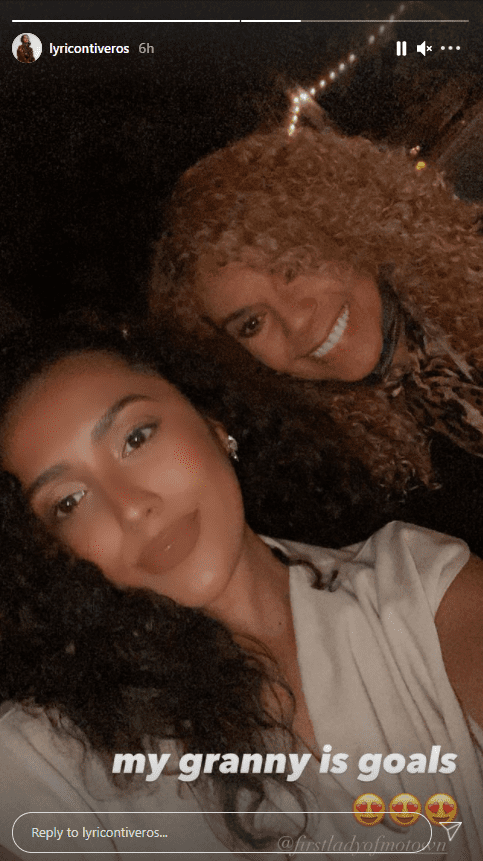 This recognition came with a lengthy note detailing her awesomeness as a passionate individual who pursued her goals and achieved her dreams.
Claudette established a groundbreaking record as the first woman to be signed by Berry Gordy's music company Motown Records, earning her the First Lady title. As a young adult, she became one of the founding members of the sensational group The Miracles.
The band debuted its first hit titled "Got a Job" in 1958. It consisted of one woman and four men— her ex-husband Smokey, her cousin Bobby Rogers, Ronnie White, and Pete Moore. 
They sang for nearly two decades, made hit songs, and gained the recognition of music lovers worldwide and the entertainment industry. The group's founding members were the Robinsons. They were married from 1959 to 1972 and made history as a couple and group. 
After the divorce, the pair engaged in a battle over song rights. It was not until 2014 that they reached an amicable resolution. Smokey maintained that he has rights to his classical hit songs titled "My Girl" and "You've Got a Hold on Me."
However, his former wife struggled for a 50% share of what he got, as she alleged putting her singing career on hold to look after their family.
Despite the dispute, fans of the classic band would not rule out the fact that the pair created magic. Claudette was instrumental in many recorded successes.
On the other hand, Smokey made the entire Motown Records a force to reckon with by writing soul-stirring songs and teaming up with legendary artists like Stevie Wonder and bringing Diana Ross into the Motown umbrella.