Rebecca Rusch AKA 'Queen of Pain' Embarks on Challenging Expedition across Iceland
Rebecca Rusch is drawn to the snowfields and glaciers of Iceland for her newest expedition. She will take on a grueling journey across the icy landscape, risking life and limb. 
Rebecca Rusch, also known as the "Queen of Pain," is taking on one of the most challenging expeditions of her career. She will be tracking across Iceland, completing a 327-mile biking trail and 25,600 vertical-foot climbs. 
Elements that scare other people away draw Rusch in. The below-freezing temperatures of the Icelandic landscape motivated the ultra-endurance athlete to embark on the journey across the icy terrain, another fear she can conquer.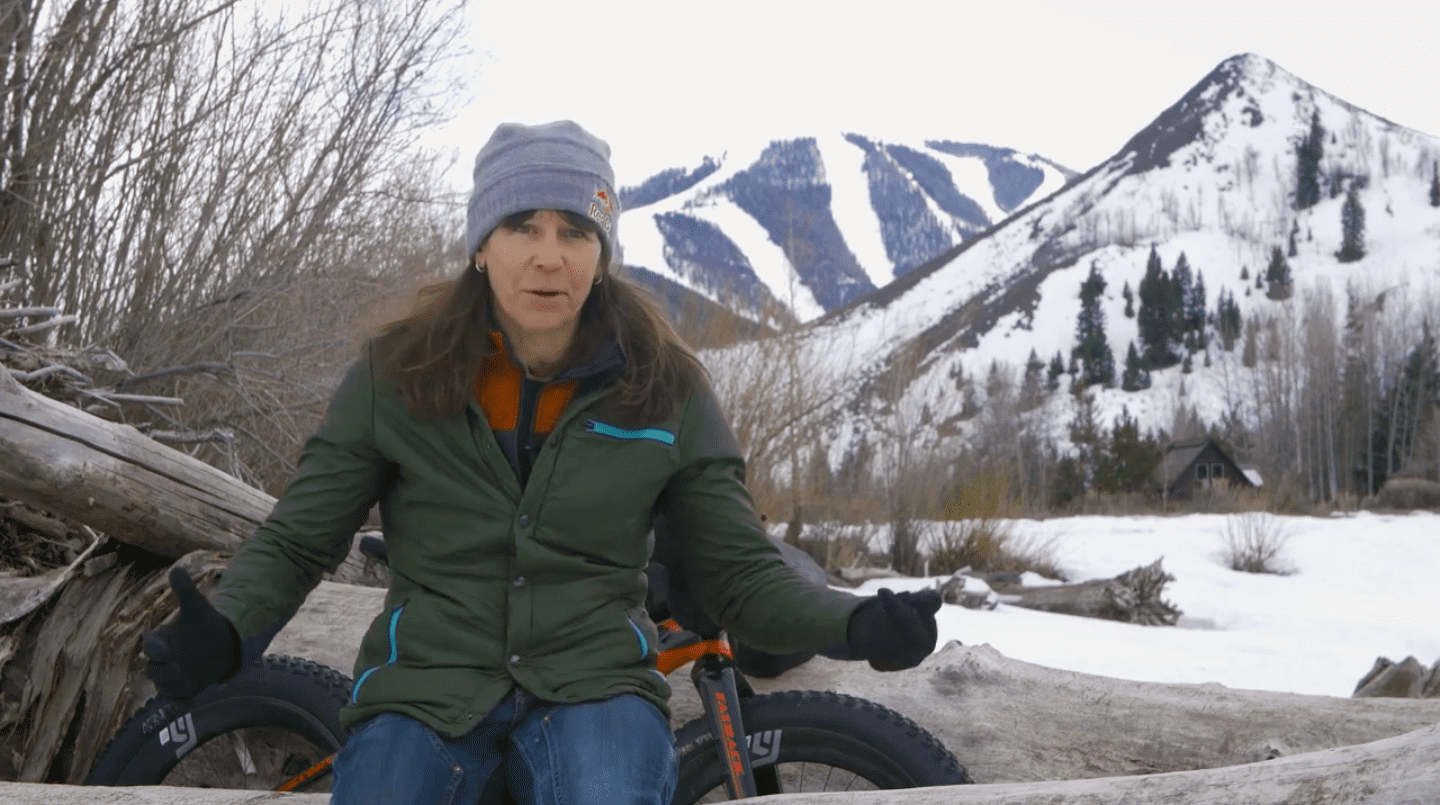 NEW TERRITORY
The 52-year-old is no stranger to facing the most grueling circumstances and rugged terrain, and she pushed her limits even further by taking on the harsh Icelandic environment. Rusch shared: 
"I was really scared of the environment. The cold was really the last frontier for me." 
Rusch adds the Iceland crossing to her long list of achievements, including becoming the first person to complete the Ho Chi Minh Trail in 2015 and seven world champion titles. 
 PART OF THE JOURNEY
Rusch isn't traversing the land of fire and ice by herself. Instead, the athlete is forming part of a team that includes photographer Chris Burkhard and Angus Morton. 
The 52-year-old prefers working in a team because it allows her to remain accountable throughout her journey. Just a week before her Icelandic expedition, Rusch completed the Iditarod Trail Invitational with her husband. 
BLOOD ROAD
Rusch's career as an ultra-endurance athlete was kickstarted when she was a participant in the reality show "Eco-Challenge." The participants trekked 300 miles from  Fiji to Maine to Morocco. 
This wasn't the last show that Rusch was a part of. In 2015, she was the center of the documentary "Blood Road" that captured her Ho Chi Minh Trail travels. It remains a significant part of her story, as Rusch commented: 
"As an athlete, I feel like I'm evolving now too and it all directly relates back to 'Blood Road'." 
ACROSS AUSTRALIA
Tom Drury is another individual who tackles the toughest terrains with interesting modes of transport. The 28-year-old traveled 4,000 km along the Australian coast on his skateboard. 
Drury left behind his home in Broken Hill in New South Wales to take on a new adventure. He wanted to see the places he never managed to get to before, all on his skateboard. 
The 28-year-old admitted that the first few days of his journey were difficult, he was fatigued, and his body ached, but he decided to push through, and the results were gratifying. 
Drury has to keep his eyes peeled on the road, on the lookout for dangers posed by snakes, large trucks that can run him over, and large rocks that can block his path.