Michelle Obama Shares Heartfelt Tribute to Her Good Friend Jill Biden on Her 70th Birthday
Michelle Obama and Jill Biden are icons of what many would agree a relationship between two strong women should look like, both dancing and singing together on top of that glass ceiling. 
Michelle Obama took to Instagram, posting a fun-filled picture of her and her White House royalty companion. Including a heartfelt tribute in the caption, Jill Biden's predecessor wished FLOTUS a Happy 70th. 
The two spent many hours together when Michelle was the First Lady and Jill was the Second Lady. Their close relationship shines out from the stage as they both sing on what appears to be "The Voice" in the photo Michelle posted.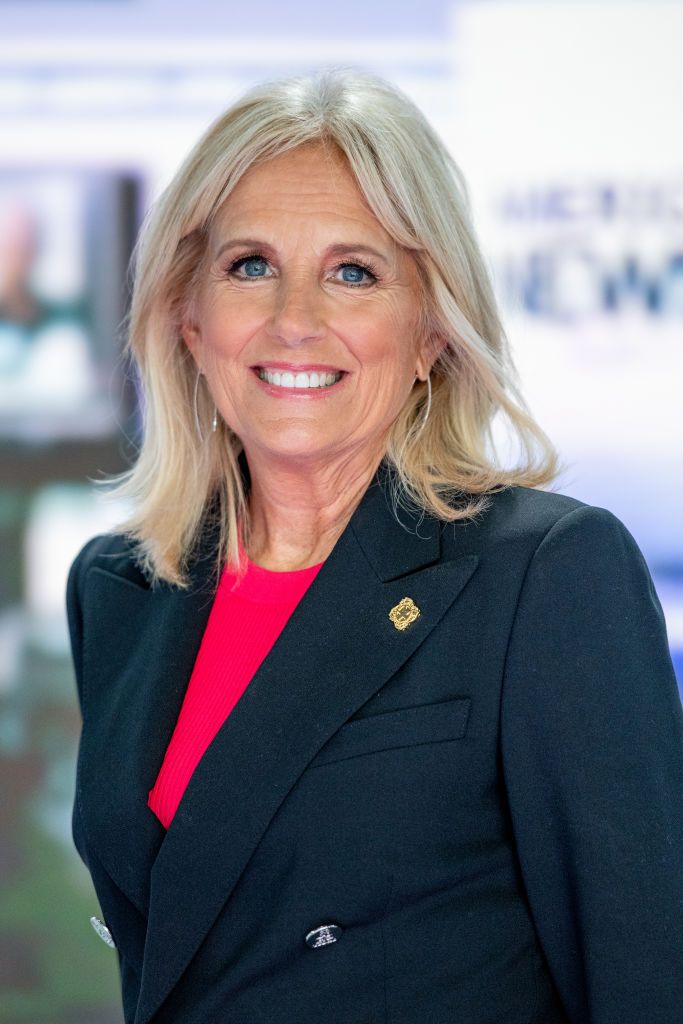 PRESIDENTIAL PARTNERS IN CRIME
Taking to the caption, Michelle wished her friend a Happy 70th Birthday and wrote about their fun times together, singing and enjoying many other activities, with the hope that all of it continues. She expressed: 
"Here's to more laughing, more singing, and more good times in the months and years ahead. 💕"
Fans and followers were taken by the seemingly deeply personal partnership between the two powerful women. Admirers complimented them, many implying that they loved the picture's reflection of their bond. 
FROM ONE QUEEN TO ANOTHER
The snapshot truly did capture their endearing connection, Jill laughing joyfully while her singing partner struck a quirky dance pose. Their eyes sparkled along with the shimmering stage and lighting. 
[Joe Biden's] previous spouse Neilia Hunter died following a car crash in 1972.
The ex-FLOTUS also listed everything she admired about her dear friend in the caption. Michelle commended Jill on being a wonderful companion and family woman with great leadership skills. 
THE LOVE KEEPS FLOWING 
Michelle also took to Instagram previously to share how proud she is of Jill's 2019 memoir,  "Where the Light Enters: Building a Family, Discovering Myself." She wrote that her friend is a true inspiration. 
The support didn't stop when both women were the White House's Annual Mother's Day tea hosts. Once again, Michelle lifted her friend up, complimenting her on her ability to juggle so many duties and responsibilities. 
ROMANCE IN THE WHITE HOUSE
Of course, everybody knows that Jill's closest relationship is probably with her husband, Joe Biden. For her birthday, it was reported that the two were to spend a relaxing day near the beach, a spokesman stating: 
"She'll be in Rehoboth having a quiet day with the president." 
The US President himself constantly praises his wife. Expressing pride, he commended her on her teaching skills, Jill describing herself on her Instagram bio as a "Lifelong educator."
Jill is not Joe's first wife. His previous spouse Neilia Hunter died following a car crash in 1972, having given birth to three of Joe's children, Naomi, Beau, and Hunter when still alive. 
Naomi, at one year old, passed together with her mother in the tragic incident in Hockessin, Delaware. Since then, Jill has given birth to Joe's fourth child Ashley.