'L&HH' Star Rasheeda Frost Puts Her Figure on Display in a Low-Cut Top & Tiny Shorts
"L&HH" star Rasheeda Frost shows that life does begin at 40 as she flaunts her flawless figure and curves in a low-cut top and tiny ripped shorts.
Reality TV star and entrepreneur Rasheeda Frost has a remarkable sense of style, and even though she is 45, she knows what outfits best suit her body frame.
The curvaceous celebrity is the owner of the clothing brand, Pressed, and she often models her merchandise via her Instagram page.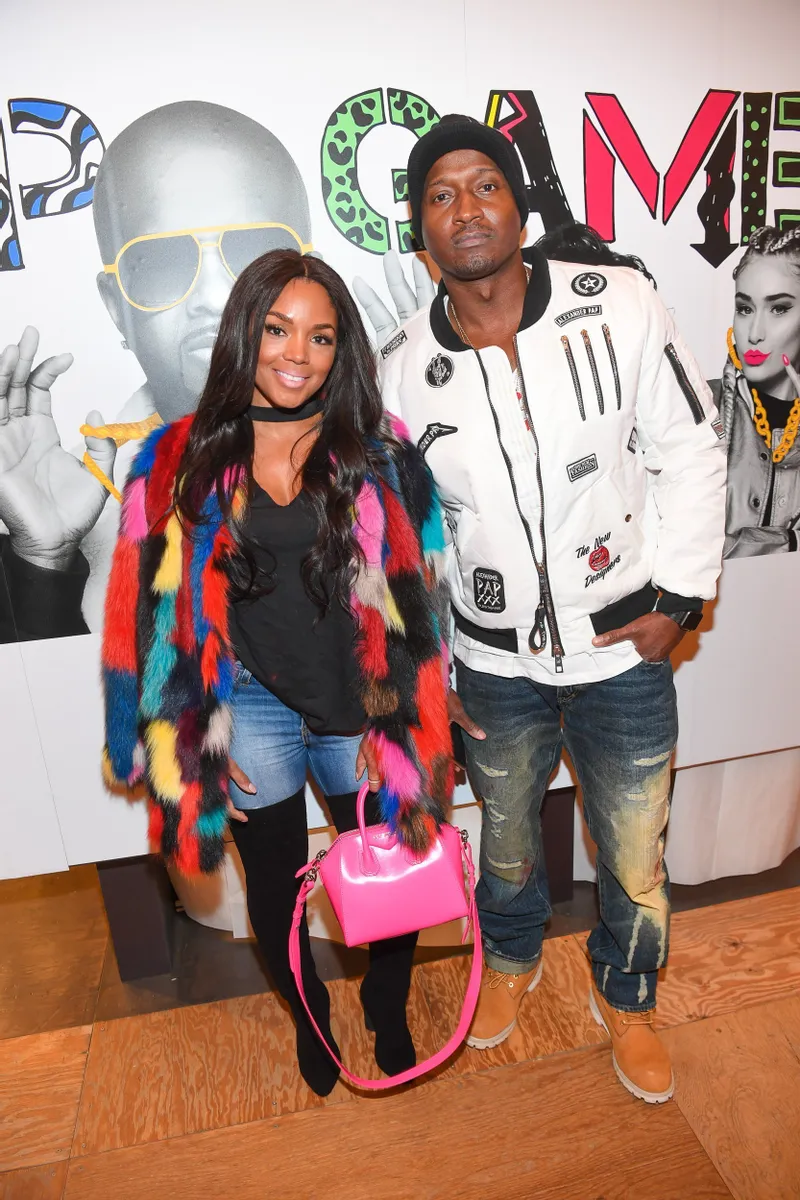 Recently, the "L&HH" actress taunted fans with a raunchy snap that revealed her hourglass shape. She dressed in a black corset-themed low-cut top tucked in tiny ripped blue shorts, leaving her trimmed thighs on display.
She added a black blazer that ran past her waist, with folded sleeves showing a gold wristwatch that matched the massive rock on her finger.
The TV personality opted for a black bag to match her ankle boots with shimmery designs at its tip, which blended with her silver neck chain and earring hoops.
It was not hard to notice the huge square-shaped dark sunshades covering nearly half of her facial glam; still, fans could see the fine brow lines and natural lip color done by a skilled makeup artist.
Kirk fathered a child with Jasmine Washington during their marriage.
The TV personality maintained a low ponytail hairstyle, and her poses in front of a tall glass door showed a high level of confidence. Without mincing words, she proudly talked about being a chic boss who has a lot going well for her. She added:
"Yes boo shorts from Pressdatl.com."
According to her brand's website, Pressed aims to produce top-notch apparel and accessories to make their clients feel strong and confident. The idea came to life in 2011.
While looking and feeling good is a necessary recipe for Rasheeda's everyday life, she also reveals that having a successful marriage is essential.
Last year, the TV star who has been married to her husband Kirk Frost for twenty-one years and share two kids with him talked about surviving the relationship despite the marital troubles they experienced over the years.
Kirk fathered a child with Jasmine Washington during their marriage but he made a 360 turnaround after the cheating scandal so Rasheeda forgave him, and they worked on moving forward with their lives.
Since then, communication has been a vital part of their love life, and it helps to douse the tension during bad times. They also learned to set special dates and vacations to ignite the sparks in their marriage.