Former NFL Star Chad Johnson Shows Daughter Chade Posing in a White Cape & Hat at Her Graduation
Former NFL star and actor Chad Johnson is one proud dad who is overjoyed at his daughter's newest milestone. The celebrity flaunted his mini-me as she posed in a white cape and hat during her graduation.
Chad Johnson is a girl and boy dad. He has seven children with more than three women but still finds the time to be present in his kids' lives.
Recently, the NFL legend took out time to mark one of his daughters' big day. Johnson's little princess, Chade, is the latest graduate of the Johnson family.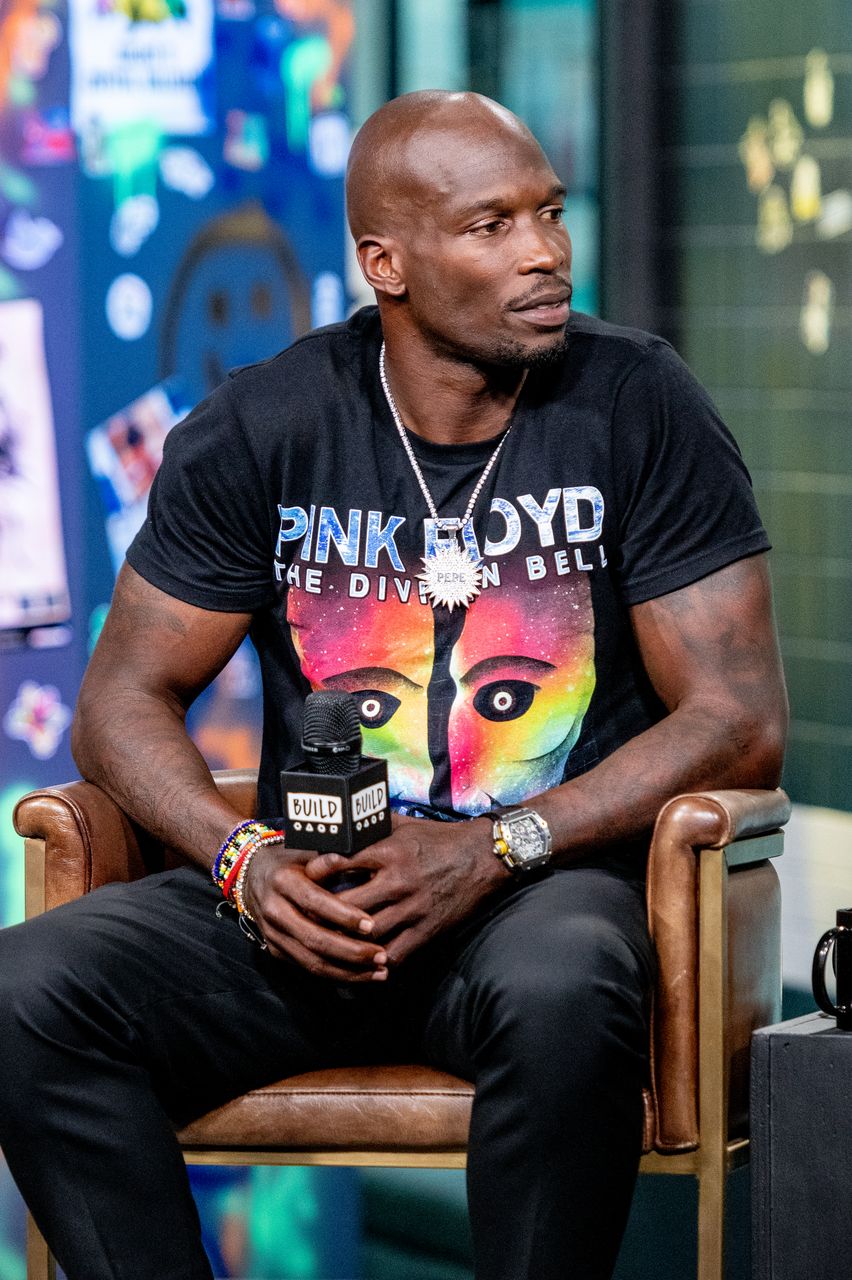 Chade's father shared highlights from the memorable event on his Instagram page. These were followed with words that emphasized his confidence and pride in her.
One of the first posts was a video of Chade smiling as she donned her white graduation gown and hat, with a purple graduation title design wrapped across her neck. The caption read:
"she gone step nah even at graduation."
Two hours later, the former athlete backed it up with a video post that showed Chade onstage receiving her certificate from the school's authority. It came with a resounding clap and scream from the audience who recognized her achievement.
When fans thought that was all for the day, the proud daddy shared another recording of the young graduate happily unwrapping a gift —her second black Chanel bag bought by Johnson's fianceé, Sharelle Rosado.
He was intentional in being with women with athletic DNAs to breed athletic kids.
After realizing the content of the gift, the younger Johnson beamed with smiles and held it up for her friends, who already gushed on the piece.
The girl of the hour also captured the hearts of her Instagram followers with impressive shots detailing her joy during the special occasion. In one of the posts, she wrote:
"Now it's time to pursue my purpose.#thebiggest."
Johnson's large family, consisting of seven kids, has never been a problem for him. He admits to loving his kids equally and making out time for them.
In return, the kids love their dad, and some have inherited his athletic genes. His son Chad Jr. is a football player, while his daughter Cha'iel runs quite a distance.
During interviews, the actor speaks highly of his kids. He revealed that despite the peculiarities of their births, he was intentional in being with women with athletic DNAs to breed athletic kids.
For now, he is keeping a low profile and has not been involved in any controversial news or posts for some time. However, when it comes down to celebrating kids, Johnson goes over the roof to serenade them with lots of love and sweet words!