Kim Kardashian Bursts into Tears While Talking about Her Divorce from Kanye West
The most famous member of the Kardashian family can't keep her tears from flowing out while angrily talking about her problems in marriage, and decision to divorce her husband, Kanye West.
Kim Kardashian, the famous socialite and businesswoman opened up about her marriage and divorce decision on the latest episode of "Keeping Up with The Kardashians." Having a meltdown while on a family vacation, she ran to her room.
Kardashian and her husband famous rapper Kanye West were married for almost 7 years. They had four kids: daughters North (7) and Chicago (3), and sons Saint (5) and Psalm (2). However, their marriage was not a very calm one.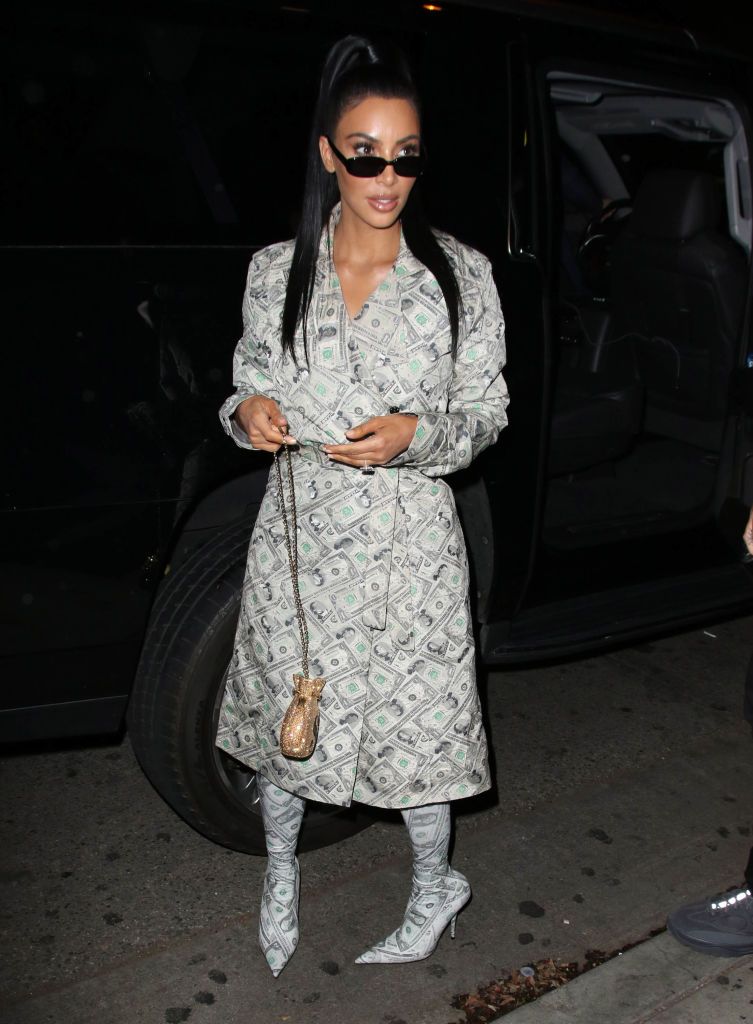 According to Khloe Kardashian, Kim's younger sister, the couple had been fighting constantly for some time now. The last straw that broke the camel's back, though, came in December 2020. Later in a confessional Khloe stated:
"Kim is dealing with so much right now, and it's tough because before we left, her and Kanye had this big fight."
Kardashian applied for divorce in February 2021, irreconcilable differences being the reason in the documents. The family gossip has different implications about the real reasons for the whole ordeal, but it was never talked about very openly.
Ending their long-running series in 2021, the Kardashian-Jenner family decided to take their last family vacation and went to Lake Tahoe. While at first Kim Kardashian had an angry meltdown, later moments show it turned into a therapy session.
During a tear-filled talk with her sisters and step-sisters, Kardashian gets real and opens up about her feelings, failed marriages, self-disappointment, and her real reasons for the decision to apply for a divorce. 
[Kim Kardashian] also talked about Kanye West's mental health.
The court documents acquired by "Us Magazine" show that Kim Kardashian went in with all her might and used all the legal leverage she could. This includes the joint legal and physical custody of their four kids.
In addition to the custody war, she applied for the enforcement of their prenuptial agreement, used to terminate the court's ability to award spousal support for either party. She also talked about Kanye West's mental health, saying:
"Those that understand mental illness or even compulsive behavior know that the family is powerless unless the member is a minor."
According to her talks on the show with her sisters, Kardashian has very strong feelings of disappointment towards herself. Being a 40-year-old woman with three failed marriages seems to have taken its toll on her mental health.
She also goes on to talk about how West needs a wife that supports him no matter what, and how she failed to do so and that makes her feel like a loser, and how she can't think about that and only wants to be happy.
It is heartbreaking to see such a loved figure be in distress, but surely she will get over all the problems going on in her life right now and move on as she did with the past issues. A strong woman like her will find a way to achieve happiness.
As for her divorce from Kanye West: so far there is not much news about the situation. As time passes and the trial starts (and proceeds), the updates will be made apparent for everyone to see, whether on her social media or news sites.