Kim Kardashian Calls Herself a Main Character While Posing in a Cut-up Blouse and Slacks
Kim Kardashian's latest fashion statement on the internet had her showing off her famous curves in a unique bespoke as she let her slew of admirers know she was the "main character."
Kim Kardashian had a fun night out, far from casual as she dressed to the nines rocking a trendy outfit as captivating as her caption.
She donned a neon orange top with huge cutouts at the sides to expose the side of her busts down to her waistline. She also left some buttons undone to show off her generous cleavage.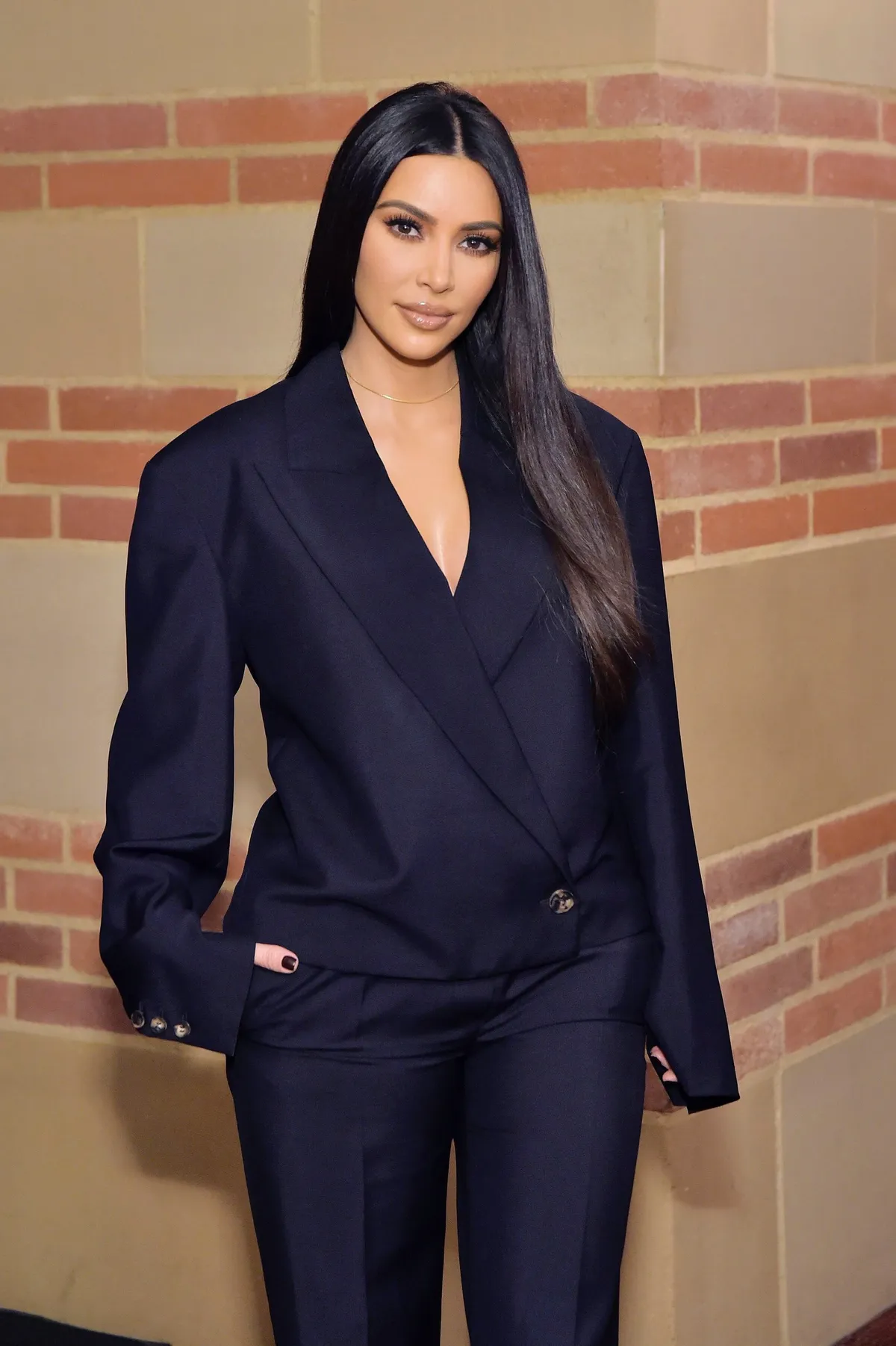 The "KUWTK" star paired her shirt with form-fitting black leather pants and matching pointy heels. She completed her ultimate diva look with her hair cascading down.
Standing beside a silver SUV, she belting out expert poses through the photo slides. In one of her pictures, she raised her hands to give fans a better look at her unique outfit. She captioned:
"Main Character."
Kardashian's cryptic caption could mean that she owned her boss lady status, or according to some inquisitive fans, she could have alluded to the ongoing drama between Travis Barker and his ex-wife, Shanna Moakler.
According to an insider, the mother-of-four seems to be doing just fine and living her best life with friends and family. 
Moakler recently shared her opinion on the romance between Barker and Kardashian's sister, Kourtney.  She said she found it weird because Kardashian had an affair with her former spouse when they were married.
Moakler claimed that Kardashian's affair with her husband contributed to them becoming estranged. Reportedly, at the time she and Barker were married, Kardashian was Paris Hilton's assistant. 
The former beauty queen made it known that Barker once had an affair with Hilton as well. Amid her marriage woes with her ex in 2008, he also accused her of being unfaithful.
As of May 19, Kardashian faced more public drama after multiple of her employees sued her for "unreasonable behavior." There are speculations that she had underaged workers in her employee circle. 
If this becomes founded, authorities might charge her with child labor violations. Her former spouse, Kanye West, also faced employee allegations regarding his Sunday Service franchise. Many claimed he did not pay the performers.
Regarding Kardashian and West's marriage, the pair have been estranged for some months now, and according to an insider, the mother-of-four seems to be doing just fine and living her best life with friends and family.