Daily Joke: Three Friends Drop Their Watches from the Empire State Building
Today's #jokeoftheday is about three friends who dropped their watches from the Empire State Building during a reunion. However, only one could defy the laws of gravity.
After almost two decades of not seeing each other, three friends coincidentally ran into each other in New York. Upon reuniting, they screamed, hugged, and decided to spend the rest of the day catching up.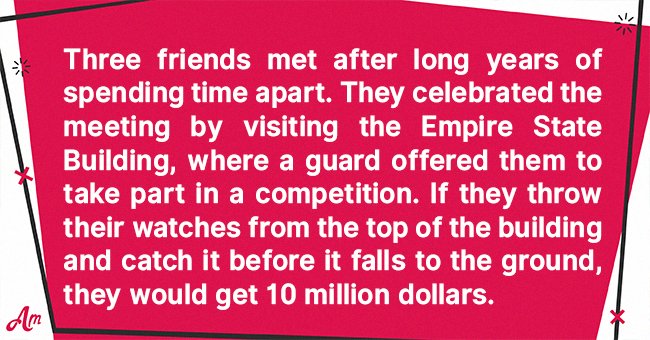 After a consensus, they chose the Empire State Building as their excursion spot. When they got to the entrance of the historic building, they saw an exciting sign lying next to the security man.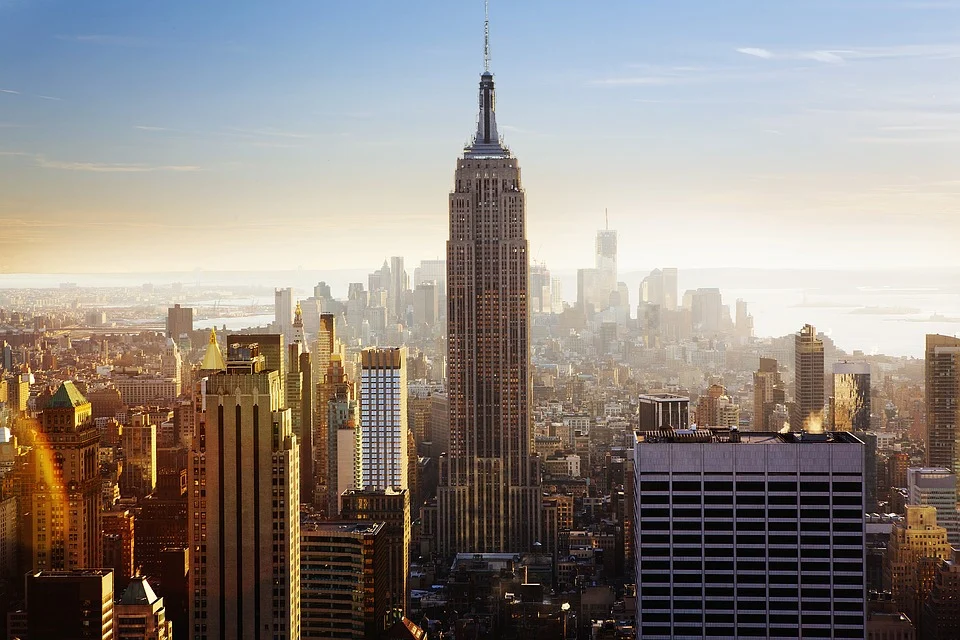 The poster read, "If you can drop your watch from the top of the Empire State Building, run all the way down the stairs and catch it on the floor, you will win 10 million dollars." That sounded like a worthy challenge for the guys.
The first guy decided to try his luck and ran to the top of the building. He dropped his watch and sprinted back down, hopefully in time to catch it. Upon getting downstairs, he looked up but didn't see his watch descending.
After the nudging of his friends, he bent his head to see his watch shattered into pieces on the ground. The second guy mocked him for being too slow and decided to take a shot at winning the $10 million.
He ran up the building, dropped his wristwatch, and began jumping the stairs to get downstairs in the fastest possible time. However, he didn't get to see his watch when he finally arrived at the entrance.
His watch was also scattered all over the ground, and he was disappointed. Finally, the third guy went. He walked gently to the top of the building and took his sweet time when descending. 
He spent a whopping 25 minutes to get to the entrance finally. Upon getting there, he asked the security for the time and waited for another 5 minutes before looking up to retrieve his watch.
Everyone watched in awe as he was presented the $10 million in cash. Still stunned, one of the guys asked him how he was able to catch the watch. The third guy smiled and said, "My watch is 30 minutes late."