Tracee Ellis Ross Tightens Her Thin Waist with Gold Belt Posing in Khaki Pants in Fashion Shoot
Tracee Ellis Ross looked sizzling hot while showcasing her thin waist in a recent post she shared on Instagram. Amazed by her jaw-dropping looks, fans could not stop swooning.
Tracee Ellis Ross is professionally known as an American actress, television host, singer, director, and producer. She is also very famous for her roles in the television series "Black-ish" and "Girlfriends."
The 48-year-old recently showcased how beautiful she can be in the simplest of outfits. She took to Instagram a few hours ago to share some lovely snapshots.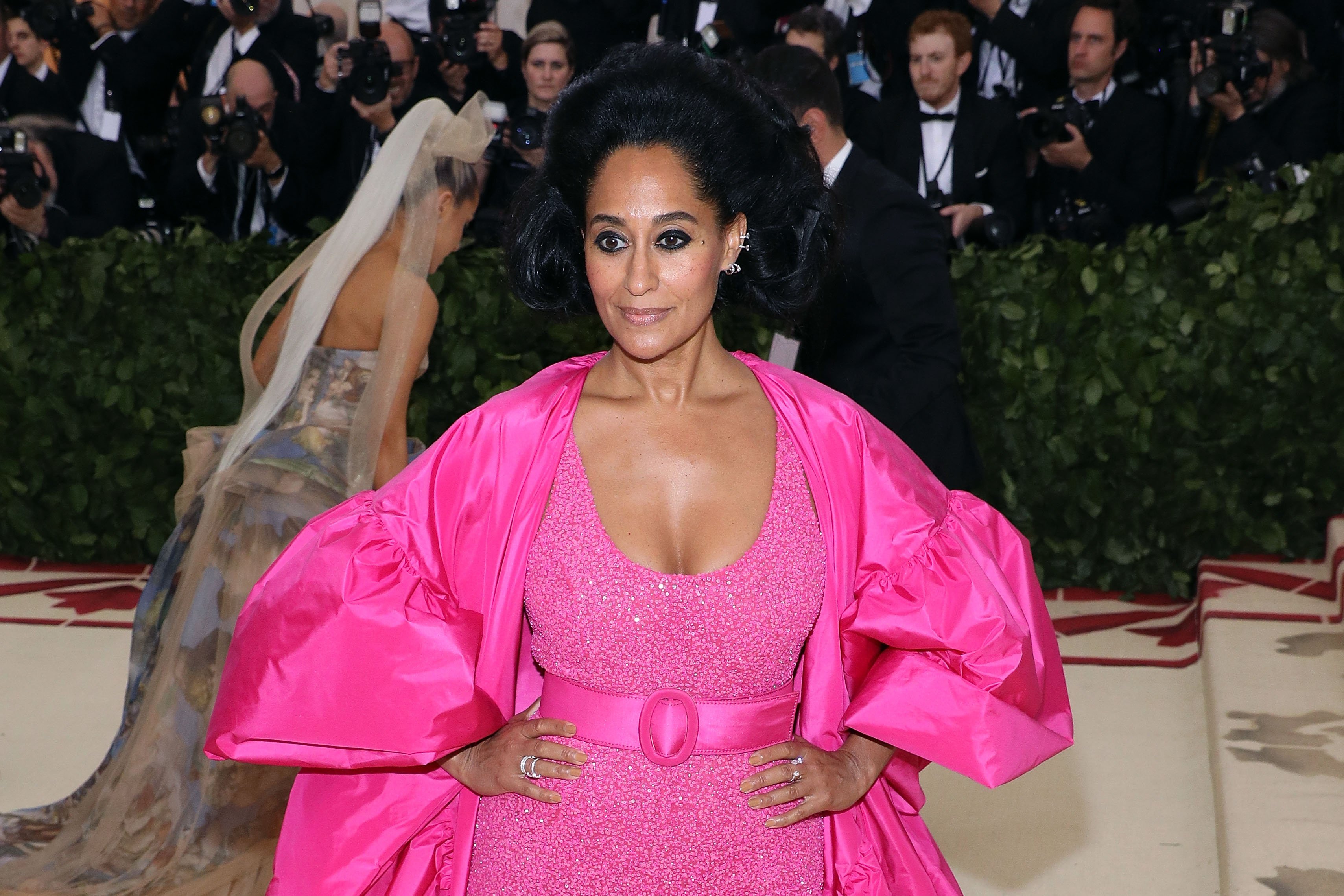 The three-piece slideshow showcased the actress looking dapper in a green spaghetti-strap top. The lovely top was worn over a pair of khaki pants, and it looked great. She captioned the post:
"WANDERLUSTING// @coveteur Summer 2021 cover story. I talk about self-care, self-reflection, celebrating black beauty, solocations and more. Link in story."
The singer topped off her look with a matching belt that fit perfectly and accentuated her thin waistline. With a hand in her pocket, she dished out a stylish pose while a multi-colored scarf hung over her shoulder.
In the second photo, the "Black-ish" star's beautiful brown nails stood out. However, the singer's smooth and elegant skin could not go unnoticed. With a hand placed on her knee, she gave an endearing look at the camera.
The third slide was not much different from the second, but this time, one could not help but admire the young looks of the star. Without makeup, the "Girlfriends" star looked even more beautiful.
The discrimination prompted her to launch a haircare brand for curly, textured, and wavy hair in 2019.
The post has garnered over a thousand comments since it was shared, and her fans and followers have been very generous with their words. A majority have complimented her looks.
Celebrities were not left out of the occasion, as some penned down words of admiration in the comments section. One revealed that he loved the colors on Ross. 
It is no surprise to see the icon looking delectable in her simple outfit. Her sense of style has always been one that captured the interest of the public. The television personality does not disappoint.
Last year, the star impressed her fans when she stunned in an outfit eighteen years after she wore it for the first time. Fans who were itching to see the actress relive that moment got their wishes when she shared a throwback picture in the stylish ensemble.
Although Ross constantly dazzles in her appearances, she has received some criticism about the texture of her natural hair. The discrimination prompted her to launch a haircare brand for curly, textured, and wavy hair in 2019.
Outside of hair issues, Ross has also faced backlash regarding her marital status. She admitted that she would love a wedding; however, sitting around and waiting is not part of the plan.