Fans Praise Terri J Vaughn's Daughter Confidently Posing with Lipstick in a Glittery Outfit
Fans had nothing but praise for Terri Vaughn's daughter Lola after the actress shared a picture of the six-year-old posing in a stylish outfit on Thursday. 
American actress Terri J. Vaughn, famous for her portrayal of Lovita Alizé Jenkins-Robinson on "The Steve Harvey Show," is a beautiful and stylish woman. 
She is also a proud mom of three children, who she has from her two different marriages. The youngest of those three kids is her adorable daughter, Lola, who she shares with her husband, Karon Riley.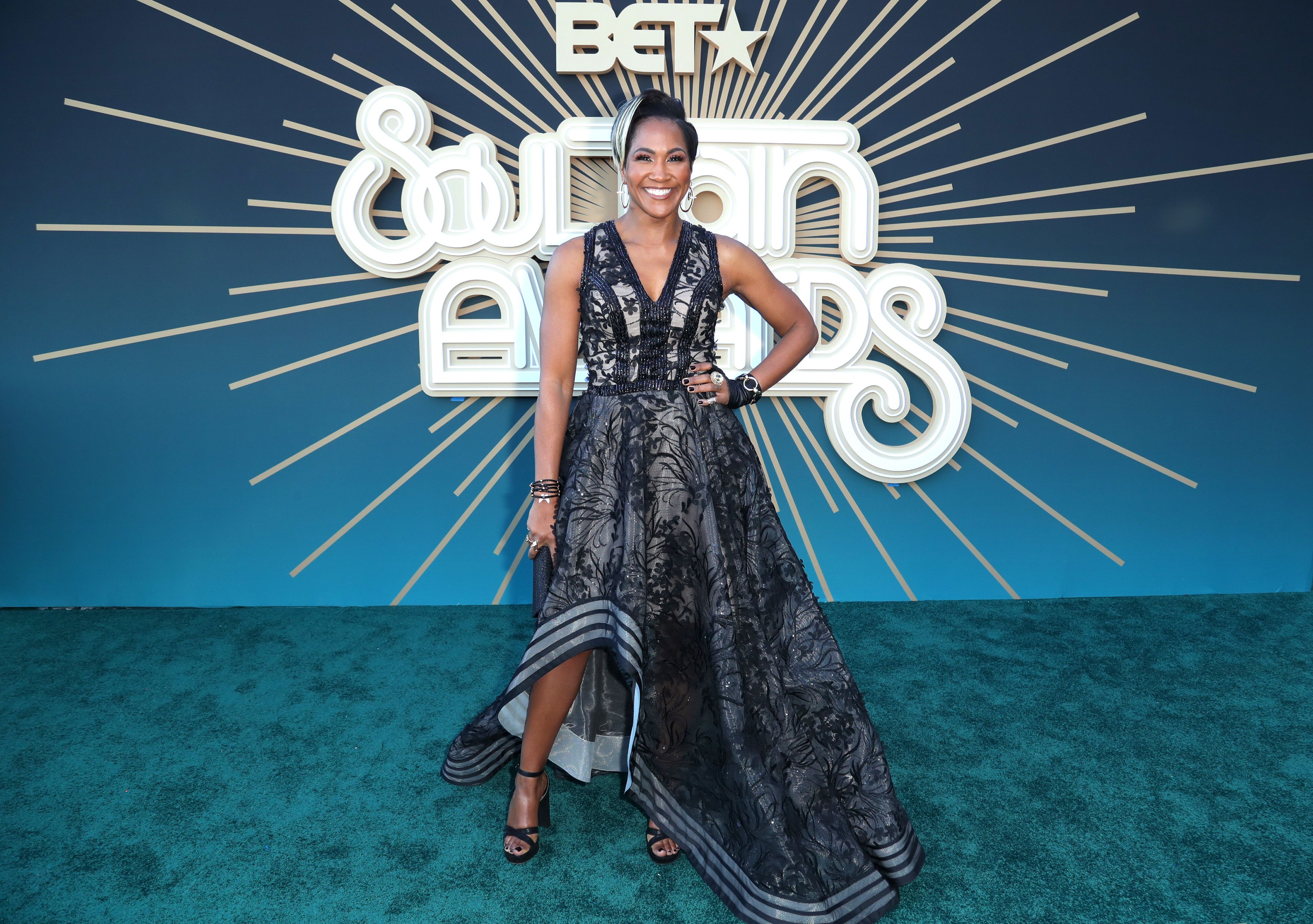 Lola takes after her mother's stunning beauty, confidence, and stylishness. Those traits were in full glare in recent snaps Vaughn shared with fans on her Instagram page. 
The pictures showed Lola clad in a glittery outfit, which she matched with nude leggings and shoes. The outfit featured a pink bow belt which the six-year-old tied around her stomach. 
Lola tied a hairband around her natural locks and wore pink lipstick. Her stylish appearance did not stop at just her outfit. She also struck confident poses in all three pictures her mom shared. 
Fans got the hint that she will become a stunner when she was a baby.
In the first snap, she stood straight with her hands on her thighs. She also kept a straight face. She added a slight movement for her pose in the second photo by moving her left leg up and forward, with her hands on her sides as though she was about to run. 
The adorable tot added a bit of swagger to her pose in the last picture by placing her right hand on her chest while her left hand rested on her raised left leg. Lola's confident poses amazed her mom who did not hold back from praising her in the post's caption. She wrote:
 "It's the focus. It's the preparation. It's the confidence #ThatGirlThursday #shebelievedshecouldsoshedid 🌻👑."

Vaughn was not the only one to praise her daughter, as many of her fans did the same in the post's comment section. One fan said Lola looked so adorable and expressed love for her lipstick. 
Another person described her as a wonderful and magnificent little lady, praising Vaughn and Riley for doing an excellent job raising her.

A fan noted that Lola was getting so tall as more compliments poured forth, some complementing Lola's beauty and others expressing love for her outfit. 
Lola entered her parents' lives in October 2014. Fans got the hint that she will become a stunner when she was a baby, with her mom sharing multiple beautiful snaps of her on Instagram. 

Besides Lola, Vaughn and Riley are also parents to a son they welcomed in April 2008. The 51-year-old actress also has a son, Daylen Ali, with her ex-husband, Derrick Carolina, who she married from 1999 to 2005. 
Riley and Vaughn tied the knot in January 2008 in Las Vegas. In a 2012 Essence article, Vaughn expressed her thoughts on why love is better the second time around and why every woman deserves a love do-over. 
Having a successful second marriage has not been the only highlight of Vaughn's life since her 40s. She also managed to give birth to Lola at 45, a remarkable achievement for a woman at that age.
Though there are pros and cons to giving birth after 40, Vaughn's experience inspired many women, hoping it is not impossible to conceive after reaching that age.