Terri Vaughn Stuns Fans with Pic of Her Beautiful Mom & Sister — See Their Striking Resemblance
Actress Terri Vaughn delighted her fans after sharing a snapshot on her Instagram page, showing her posing with her mom Helen Vaughn and her sister Tracy Vaughn Ward. 
Terri Vaughn, her mom Helen Vaughn, and sister Tracy Vaughn Ward combined for a beautiful snapshot over the weekend to celebrate National Siblings Day. 
In the picture, the trio were all smiles as they flaunted their braided hairstyles, looking young and vibrant with their heads touching each other.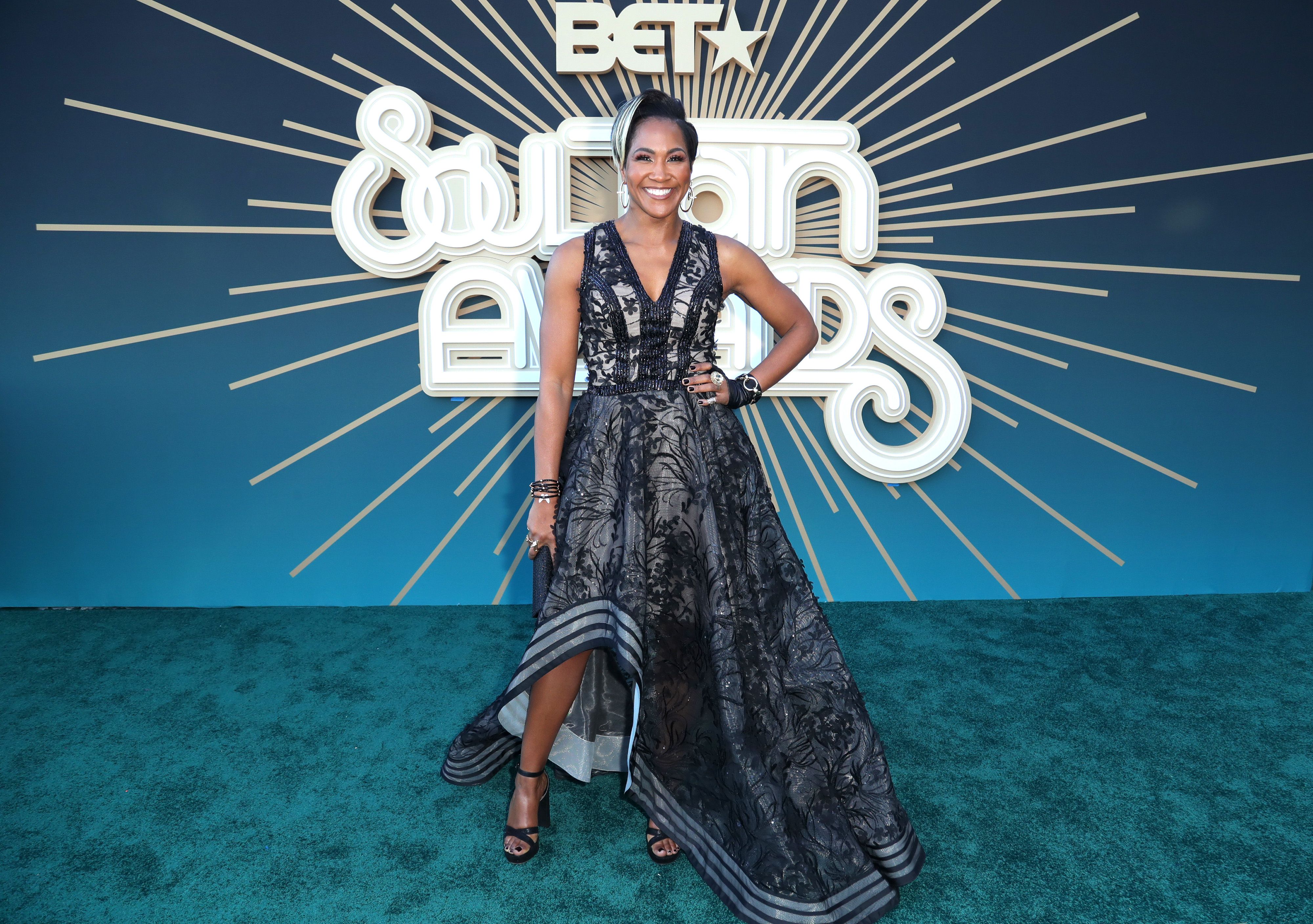 The snapshot also showed the striking resemblance between Terri, her sister, and their beautiful mom, as the three women looked more like triplets than a mom and her daughters. 
In the post's caption, Terri thanked her mom for giving birth to another baby and making her a sister because she could not imagine her life without Tracy. She added: 
"...except I would have had more things growing up as an only child... nahhh I'll take her instead! @tray_ward #sisters #nationalsiblingday."
Many of Terri's fans took turns commenting on her post, with many of them gushing over how she, her sister, and their mom look so much alike.
One fan described the trio as triplets, while a second fan said they were all gorgeous, adding that Helen looked amazing in the snap. Another user noted that Helen, Terri, and Tracy look like sisters. 
The actress enjoys directing more than she does acting because it gives her more control over things.

More fans pointed out the resemblance between the trio, with one particular fan expressing how it was hard for them to tell who Terri was in the snap. 
Terri turned 51 last October and shared pictures on her Instagram page flaunting her massive gold jewelry. Her 51st birthday celebration differed greatly from her 50th. 
On that occasion, the actress stripped down to her underwear, chopped off her hair, and showed off her abs in pictures she shared on her Instagram page, stunning her fans. 
Later, the actress admitted that she stripped to her bra and undies to show her abs and let the 20-year-olds know that she's still got it, adding that everything she did was at the last minute.

Terri is a mother of three. She shares a son, Daylen Ali, born in 2001, with her ex-husband, Derrick Carolina. She also shares a son and a daughter with her husband, Karon Riley, a former football player. 
The couple welcomed their son, Kal'El Joseph, in 2018, while they welcomed their adorable daughter, Lola, on October 9, 2014.  
Terri is famous for her appearances on many television shows and movies. She is also a director and has directed Christmas films like "Dear Santa, I Need a Date." 
The actress enjoys directing more than she does acting because it gives her more control over things, which she loves because she likes being the boss.