Everything We Know about Mike Tyson and Ex Robin Givens' Marriage and Divorce
Mike Tyson and Ex Robin Givens' marriage and divorce were tumultuous, with accusations of physical abuse from Given's side, which weren't met with belief or kindness at the time.  
Former professional boxer Mike Tyson and ex-wife model and actress Robin Givens got married in 1988. However, in just over a period of six months of marriage, Givens filed for divorce from her then-husband.
Givens did so based on accusations that he had abused her. In the late 2000s, Tyson confessed to hitting her and claimed that she did the same, nonchalantly stating that it was just the nature of their relationship.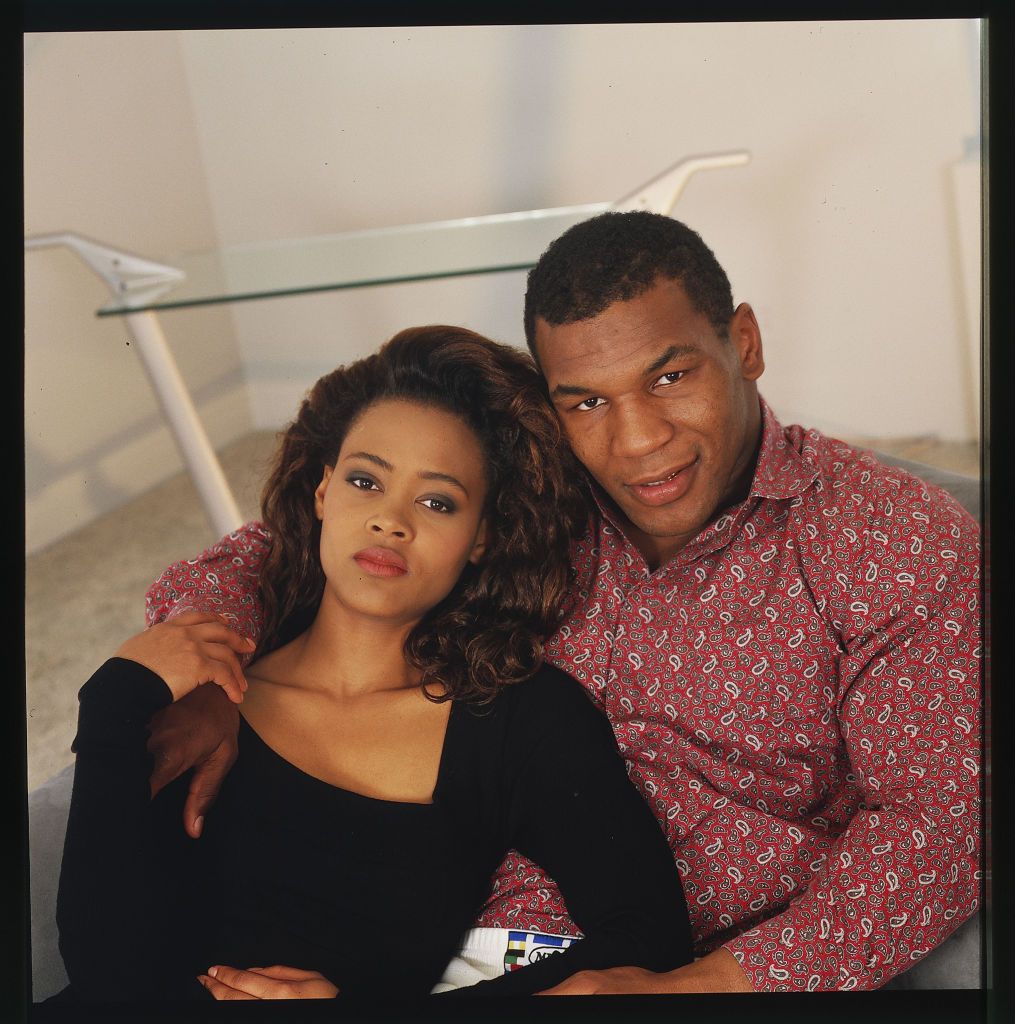 BEFORE "#METOO"
When Givens originally came out with these allegations of physical abuse, she was not met with open arms by the public. The African-American community was especially harsh towards the actress.
During the late 2010s, the #MeToo movement eventually began to gain momentum. This was when Givens chose to rehash what purportedly happened to her during their marriage. 
She expressed hope that her decision to speak up at the time provided other victims with strength. She claimed that she had been told that she was the starting point for the eventual spark of the #MeToo movement. 
CHARACTER ASSASINATION
Originally Givens didn't ask for any money in the wake of their divorce. However, she then filed a libel suit against him for $125 million, stating that he claimed she stole his money. 
After graduating from Sarah Lawrence College... she [Givens] got into Harvard Graduate School.
Tyson's lawyer defended the Heavyweight Champion, claiming that Givens is actually after Tyson's wealth. The attorney expressed that he disapproved of how she turned her and Tyson's issues into a public spectacle. 
MIKE SPEAKS TOO MUCH
Given's lawyer, Raoul Lionel Felder, was asked why the actress was now looking for money when she stated previously that she was not interested. Felder stated: 
"How did we know when I made the statements that the guy's going to libel her? All he had to do is [expletive] and he would have gotten everything he wanted."
According to the attorney, she did not want any of Tyson's own capital. Felder expressed that his client wanted to reclaim what she considered her money, including fees from commercials. 
A RISING STAR
Beyond this difficult period of her life, there is much more to Givens. She is a famous model and actress, breaking into the scene on a big scale in 1986 after scoring a role in "Head of the Class."
After college, Givens got into Harvard Graduate School. She chose to focus on acting instead, forming a relatively successful career, and is now said to be valued at $1 million net worth.
Givens is also a doting mother of two sons. She adopted her first son, Michael, in October 1992 and then had William in 1999 with her now ex-boyfriend Murphy Jensen.
She litters her social media with pictures of her two sons. The actress and model has confessed that being a mother is the most gratifying role she has ever taken on.