Vanessa & Kobe Bryant's Daughter Natalia Graduates from High School & Celebrates with Family
Natalia Bryant recently graduated from high school, and her mother, Vanessa Bryant, was brimming with pride. See Vanessa's heartwarming tribute for her daughter.
Vanessa Bryant was one proud mother after her daughter, Natalia Bryant, graduated from Sage High School. The late NBA star Kobe Bryant's wife shared three photos from her daughter's graduation day.
In the first photo, Natalia smiled while wearing her black graduation gown topped with a white floral garland. The 18-year-od beauty donned a white flower-printed dress and sported silver accessories.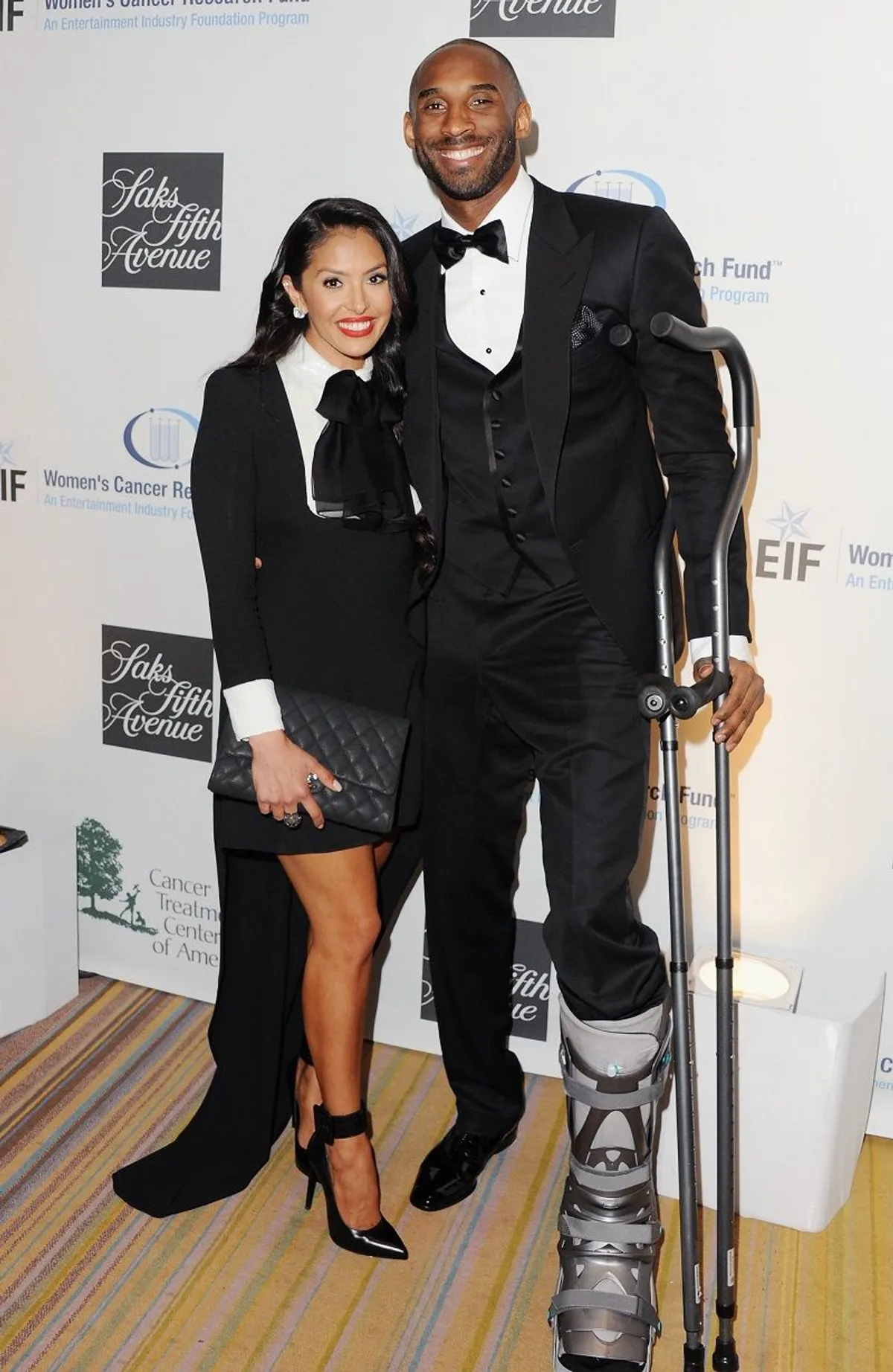 Natalia held a diploma in her left hand, while in her right hand was a USC-themed graduation cap. Her recent acceptance into the University of Southern California inspired the cap's design.
On the cap were the letters "K" and "G," which stand for Kobe and Gianna who passed away in a tragic helicopter crash in Calabasas, California, in January 2020. Vanessa wrote:
"Yay! Congratulations Natalia!!!!"
The proud mother also shared a selfie where she beamed from ear to ear with her eldest daughter. In her third picture, she posed alongside her four-year-old daughter Bianka and other relatives at the graduation ceremony. 
Vanessa, who is also a mother to one-year-old daughter Capri, felt emotional as she witnessed Natalia walk up on stage to get her diploma during the ceremony.
Besides receiving her diploma, Natalia also earned a Compassion Award from the school. Vanessa said she and Kobe were proud of their daughter's recent award.
Her graduation comes after she attended her senior prom, during which she donned a pink tulle dress with a sweetheart neckline. The newly-signed IMG model completed her dreamy look with light pink heels.
The 39-year-old mom regarded the prom as a "once in a lifetime" opportunity.
The senior prom was the reason Natalia skipped her father's NBA Hall of Fame Induction. Vanessa previously explained that both her daughter's school event and Kobe's induction fell on May 15.
While Natalia may have missed Kobe's induction, she attended the Tip-off Celebration and Awards Gala on May 14 with her mom. They received Kobe's Hall of Fame jacket and a ring.
Natalia flew back to Los Angeles the following morning. Even though Kobe's induction was as important, Vanessa revealed she insisted that Natalia attend her senior prom.
The 39-year-old mom regarded the prom as a "once in a lifetime" opportunity, although she missed her own prom because she didn't want to go without Kobe who happened to have a scheduled basketball game that time.