Kobe Bryant's Wife Vanessa & Daughters Bianka & Capri Look Elated While Visiting a Dolphinarium
Kobe Bryant passed away just over a year ago, and although he may be gone, he would most likely enjoy watching his wife and their two girls enjoying their time playing with the ocean's creatures.
The wife of the late Kobe Bryant, Vanessa Bryant, recently took to Instagram, posting a picture of a fun-filled day. She and two of her daughters, Bianka and Capri, looked elated while visiting a Dolphinarium. 
She posted a multitude of pictures, from the little ones smiling with the dolphins and stroking a penguin to her kissing a Beluga. All three of them appeared over the moon by this adventure.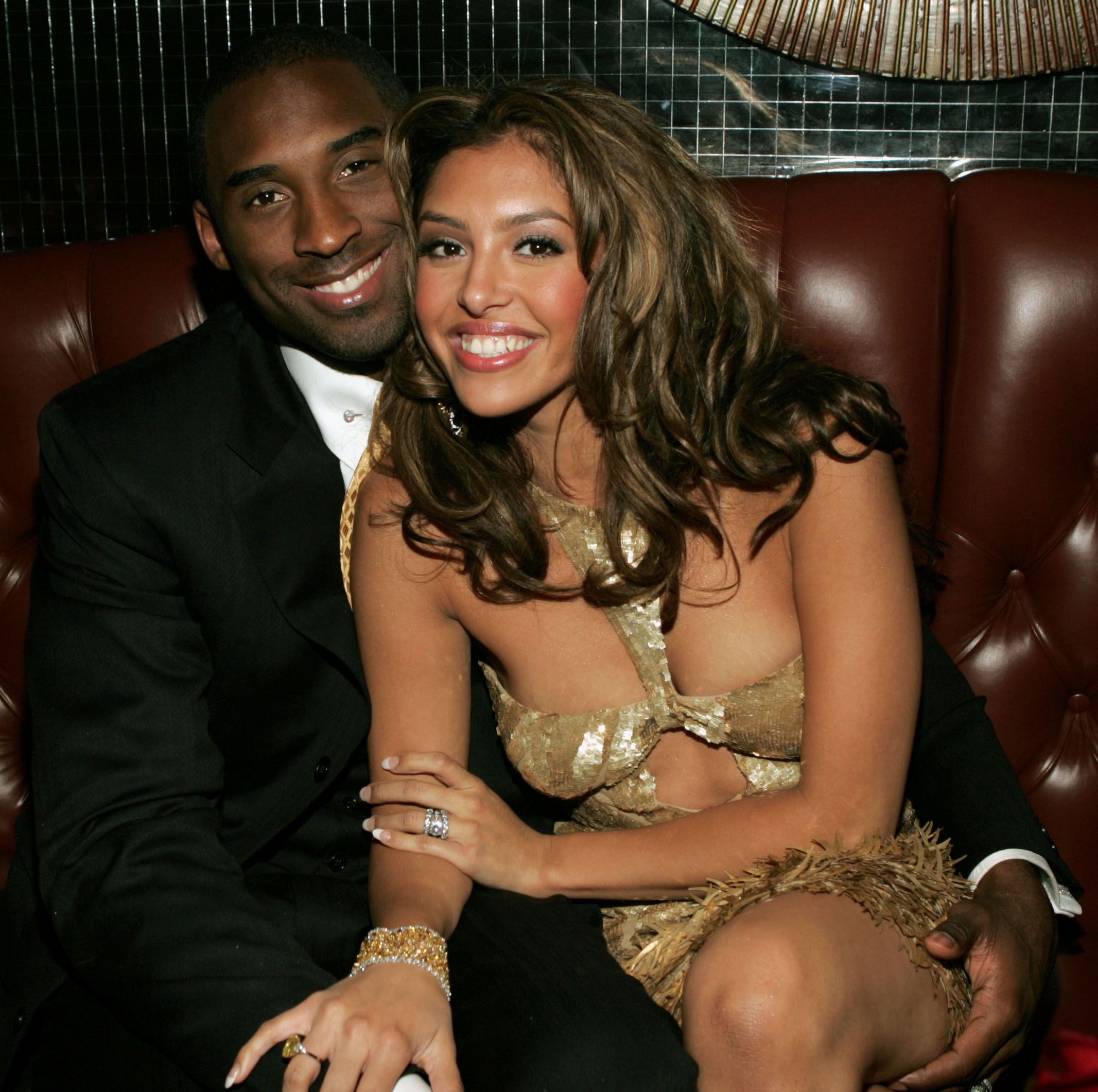 A BEAUTIFUL DAY 
In one of the pictures, Bryant bent over and kissed a gorgeous Beluga whale on the forehead, the creature seeming to show affection right back. The caption read: 
"Re-enacted a photo I took with Ferdinand 16 years ago. ❤️ beluga 🐋"
Another one showed little Bianka standing in front of a dolphin tank while she gleefully laughed. Her mother placed animated hearts around the smiling girl, showing her love for her daughter. 
PLAYING WITH THE ANIMALS
There was another picture of Bianka standing in front of the tank laughing, but two curious dolphins came towards the glass. Another video showed the little girls petting a furry penguin delicately.
The two [Vanessa and Kobe] got engaged after six months of dating.
A clip showed Bianka warily petting a dolphin, with a picture showing the same.  One more picture included all three of them sitting on a bench, "Elmo" in the background. 
EVERYONE'S GETTING OLD
Last year, Bianka's older sister, Natalia Bryant, 18, took to Instagram to celebrate her little sister's 4th birthday. She posted a throwback picture of herself, Bianka, and their late sister Gianna, captioned: 
"Four Years Old Already....Such A Big Girl Now!"
The family also celebrated Capri's birthday last year, the little one only turning a year old. One of the photos Bryant posted to commemorate the baby's birthday was of herself, her late husband, and Capri.
FIGHTING FOR HER CHILDREN
Last year, Vanessa managed to receive the legal go-ahead to add Capri onto her late husband's trust. This was drawn up to help the family monetarily if the professional basketball player may pass. 
The last time there were any changes made to these documents was in 2017. The trust was drawn up in 2003 and was changed on numerous occasions, especially after the birth of another Bryant child. 
When it comes to her late husband, Bryant claims it was love at first sight. The two got engaged after six months of dating, but it wasn't all roses and fairies. 
They faced some marital struggles, almost ending it all in 2011. However, in January 2013, they called off the divorce, expressing that they want to remain married to one another.