Vanessa Bryant Says It Was Love at First Sight with Late Husband Kobe Bryant
Last week, Kobe Bryant's widow Vanessa Bryant took to social media to celebrate a special anniversary with the late star. She paid tribute to the special day with a throwback photo.
Vanessa Bryant lost her husband, Kobe, and daughter Gianna Bryant, 13, in January 2020. The former basketball player and his daughter passed away suddenly in a helicopter crash.
Besides Gianna, Kobe, 41, and Vanessa, 38, also share three more daughters. The former Los Angeles Lakers legendary player's other daughters are Natalia, 17, Bianka, 3, and Capri, 1.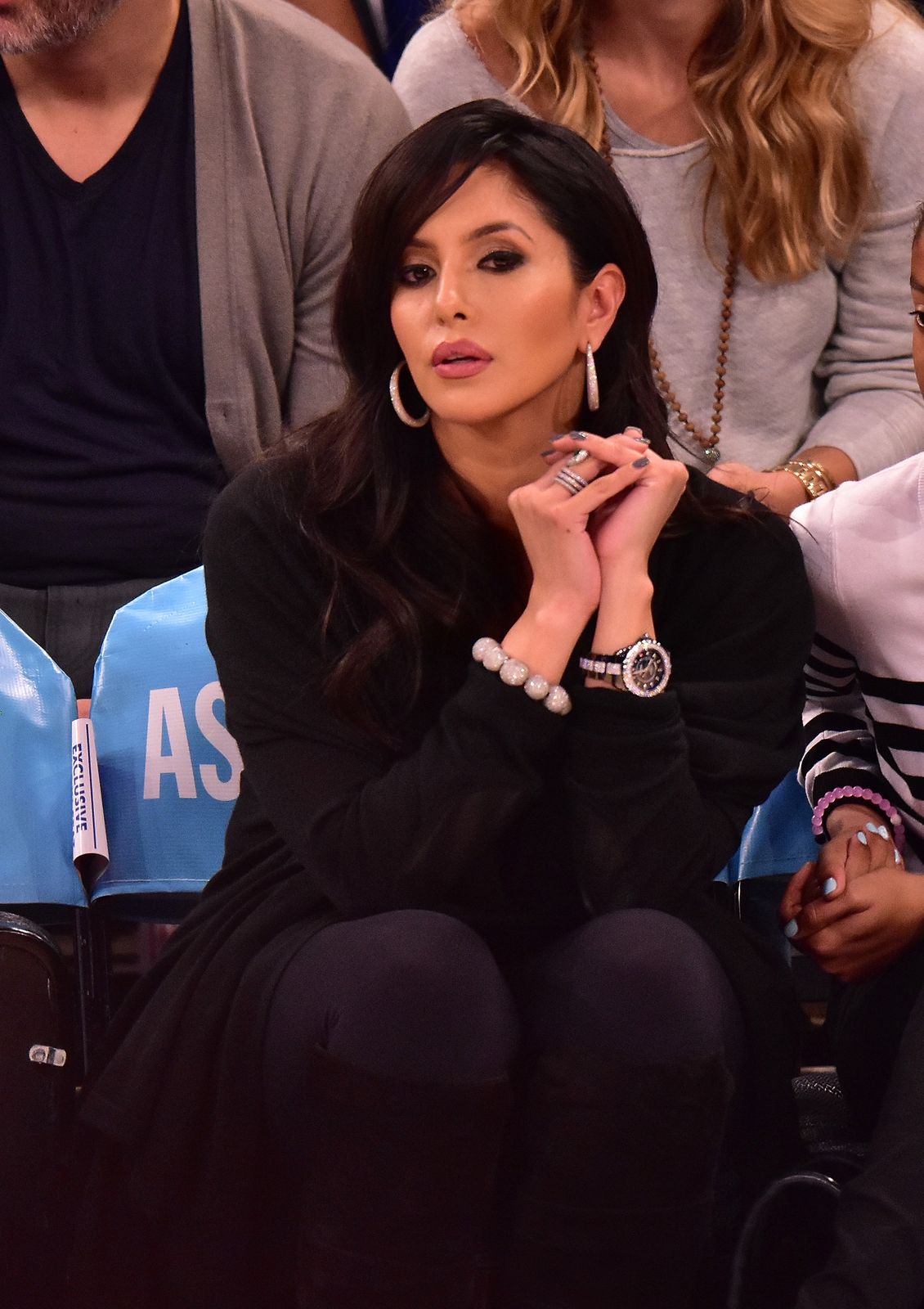 He married his wife in 2001 and November 27, 1999, was the first time that the couple met. Taking to her private Instagram account, Vanessa shared a throwback image of herself and Kobe to celebrate the day.
In the photo, the former player cuddled his partner from behind while they were at Disneyland. The couple both wore glasses and the late star's wife snuggled comfortably in her husband's arms.
Vanessa's tribute came a day after she and her family had to spend Thanksgiving without Kobe and Gianna.  She captioned her post with a message that revealed what it was like when she met Kobe, writing:
"Love at first sight 11/27/99 #21."
Kobe and Vanessa actually got engaged six months after they started dating. The marriage wasn't always perfect throughout the years and in 2011, they almost ended things for good.
They initially announced that they were going to separate in 2011. However, they ended up calling off the divorce proceedings and in January 2013, they revealed that they'd chosen to stay together.
In October 2020, when the Los Angeles Lakers won the team's championship over the Miami Heat, Vanessa congratulated them. Taking to her Instagram Story, she shared an old photo of her husband and Lakers General Manager Rob Pelinka.
Vanessa Bryant also filed claims against the Los Angeles County Sheriff's Department.
On the post, she congratulated Pelinka and the team and revealed that Kobe was right about the team focusing in order to lead them to victory. She also noted how she wished her husband and daughter had been around to see them win.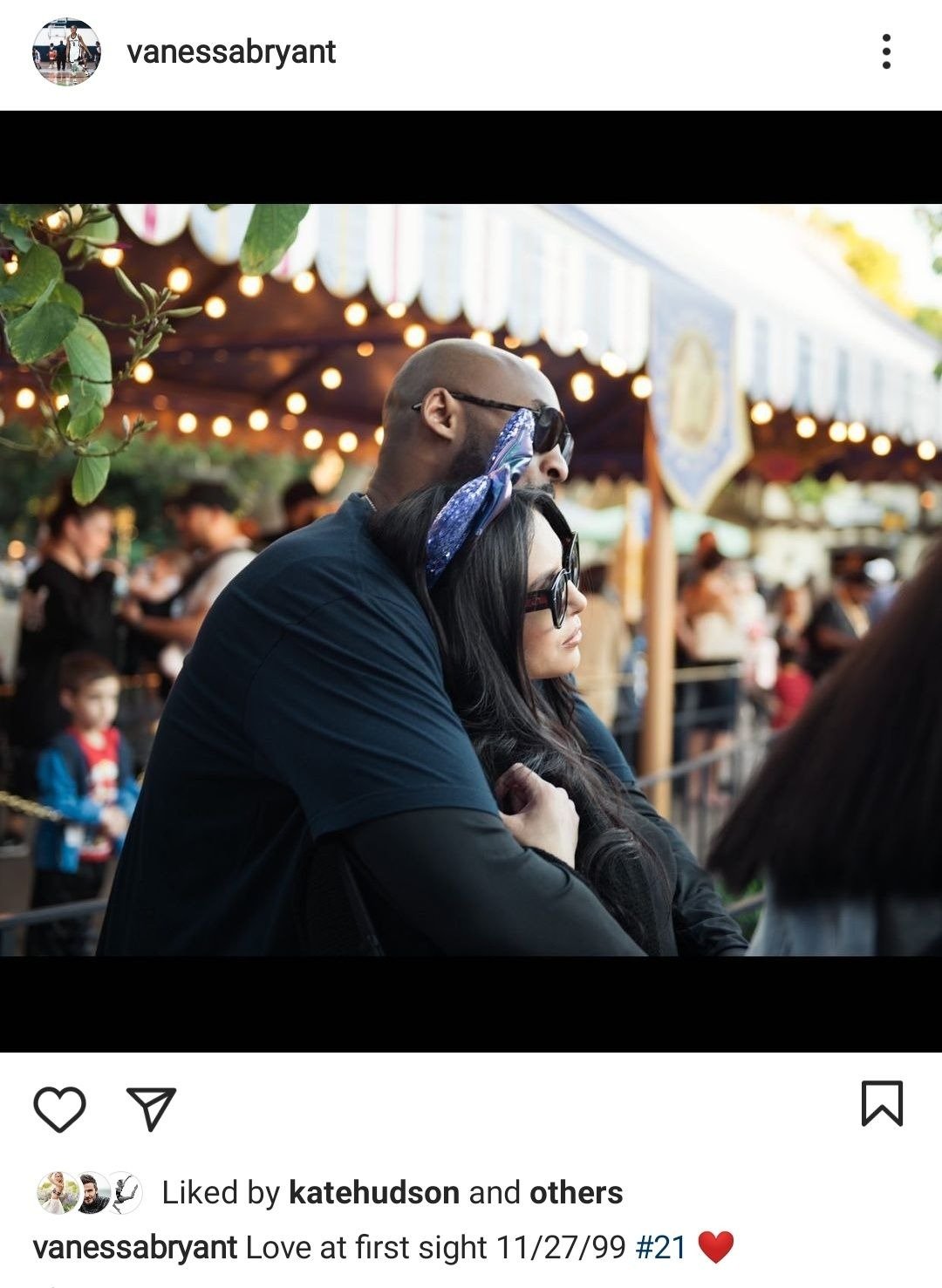 After Kobe passed away, his wife filed a wrongful death lawsuit against the company that operated the helicopter that took her family's lives. The complaint also filed claims against the Los Angeles County Sheriff's Department.
Vanessa accused the department of negligence and invasion of privacy. The accusation came after the "LA Times" reported that eight deputies had taken and shared photos from the crash site.