Man Returns Wallet to Woman Who Lost It 46 Years Ago in California's Majestic Ventura Theater
A Californian older citizen was reunited with a wallet she had lost 46 years ago. The amazing discovery was made by a man at the Majestic Theater in Ventura who found the item during a renovation process.
An interesting discovery was recently made at the Majestic Theater in Ventura, California, after a man saw a wallet that was missing for 46 years. It happened that the Theater was undergoing a renovation after shutting down because of the pandemic.
Employee Tom Stevens was working alongside his colleagues to change some light bulbs when the chandelier dropped some inches, and he had to fix it. Upon climbing into the attic to make the repairs, he stumbled on the missing item.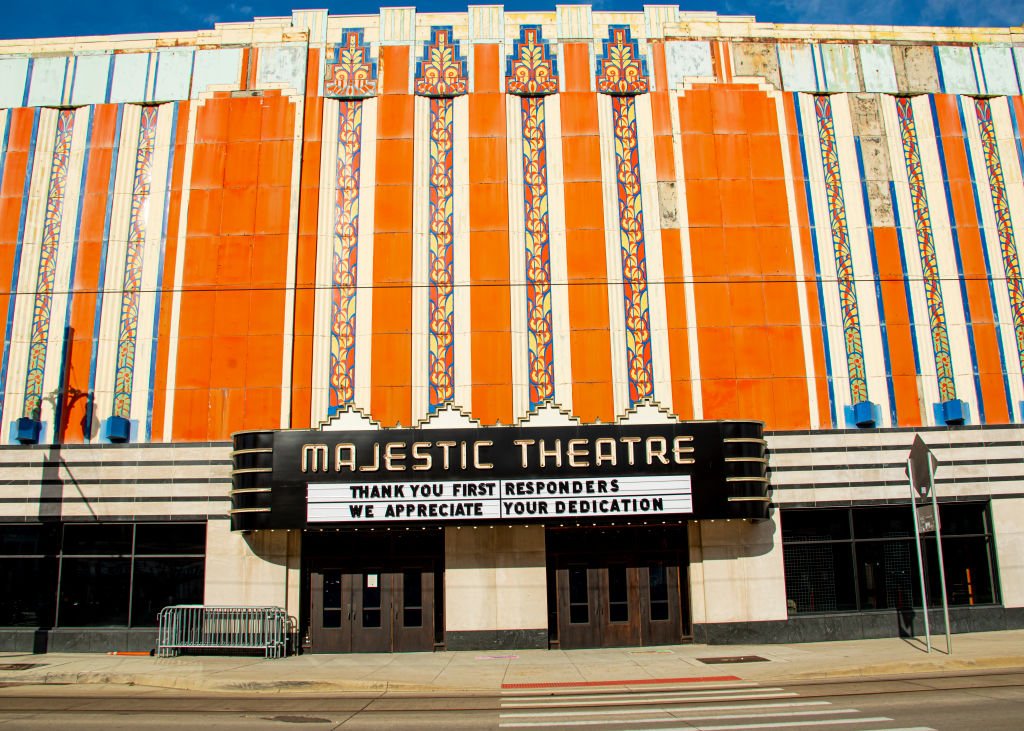 Stevens explained that he spotted the red wallet in an area littered with candy bar wrappers, soda cans, and other items. After opening it, he discovered that it belonged to a woman named Collen Distin.
A similar heartwarming story happened in March when a Virginia school district returned a woman's wallet after it was missing for almost 70 years.
Woman recovers wallet lost 46 years ago at the Majestic Ventura Theater https://t.co/QBDwTkImuK

— Ventura County Star (@vcstar) June 2, 2021
Swinging into action, Stevens took to the theater's Facebook page to post a photo of the owner's ID urging the owner or anyone who might have known her to retrieve the belonging. An excerpt of his message read:
"While doing some maintenance we have found her wallet. To give you an idea how long ago it was lost, there is a concert ticket from 1973 and a driver's license that expired in 1976."
A woman from Ventura was reunited with a wallet she lost 46 years ago after an employee working on remodeling Southern California's historic Majestic Ventura Theater discovered it inside a crawl space.​ https://t.co/PRM12TKbuu

— FOX 11 Los Angeles (@FOXLA) June 4, 2021
The power of social media was soon felt as Distin was located. She reached out to the theatre and explained that she asked for help when the wallet initially went missing more than four decades ago. 
The discovery turned out to be an emotional experience for the owner as it took her down to memory lane when she found throwback pictures of her late mother and her friends from high school.
Distin, who still lives in Ventura, was thrilled to be reunited with her wallet. Although they may never know how the wallet ended up in the attic, Stevens was glad to have played a part in reuniting her with the lost property.
A similar heartwarming story happened in March when a Virginia school district returned a woman's wallet after it was missing for almost 70 years. The owner, identified as Ester French, was a former student of the old Poquoson Middle School.
She had lost the item in the high school gym. The wallet was in bad shape when it was found by a contractor during a renovation project. However, the school authorities found a few clues, which assisted them in finding the owner.
Also, a 91-year-old San Diego resident found his wallet after 53 years of losing it. Paul Grisham's wallet got missing in Antarctica during a Navy assignment in 1968. Luckily, it was returned to his home in San Diego.
Paul Grisham lost his wallet in Antarctica in the 1960s. Now, 53 years later, he has it back — along with the beer ration card, his military ID and a recipe for Kahlúa that were inside.https://t.co/XgTWby5eS1

— The New York Times (@nytimes) February 9, 2021
Grisham, who had forgotten all about the billfold, was excited about the discovery, as the wallet held his driver's license and memories of his 13-month assignment.