Shaq O'Neal's Son Shareef Shows a Close-up of His Chest Tattoo & Post-heart Surgery Scar
Shaq O'Neal's son Shareef gave his fans on Instagram a close glance at his chest tattoo. This same photo showed the indelible mark the young athlete sustained after his heart surgery.
NBA legend Shaq O'Neal and his former wife Shaunie O'Neal share four kids - two sons and two daughters. Like their athletic dad, these kids are on their way to creating history with their talents.
They all successfully inherited their dad's athletic genes and have represented their different schools in games. Shaq's oldest son, Shareef, has gained a reputation in the world of sports following his impressive basketball skills.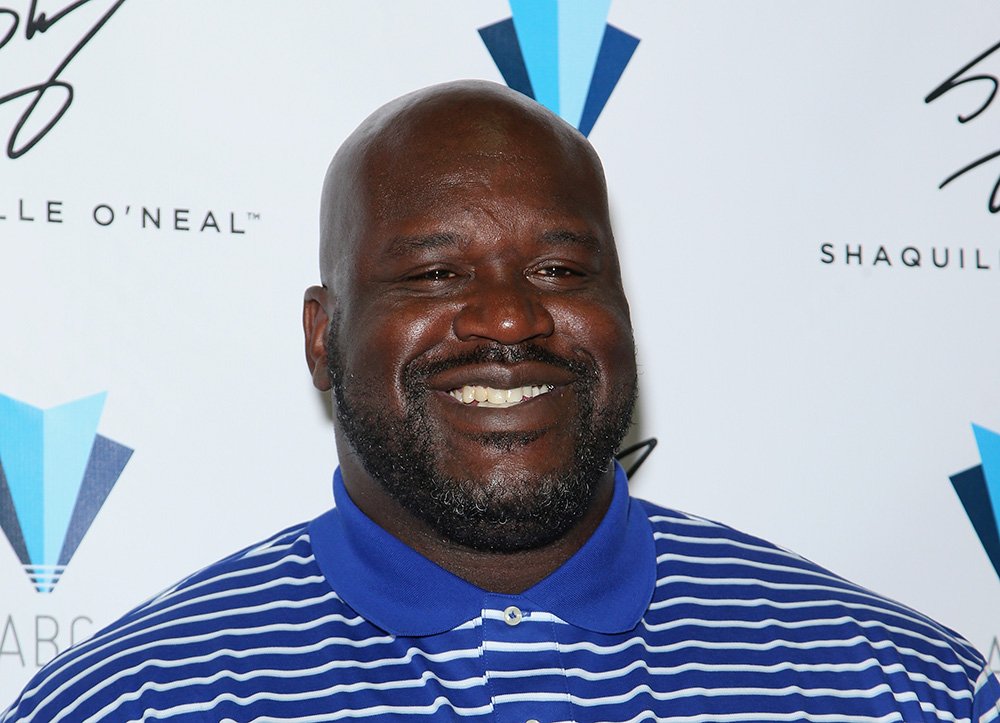 He records a similar success as far as his personal life with his separated parents is concerned. Shareef has different tattoos on his body as a sign of proclaiming his undying love for his family.
Recently, he showed one of the numerous inks carved across his chest via a snap. There was no caption on the photos, but fans could see a long and glaring scar that ran past the words "Family First" in green ink. 
The giant scar was obtained in 2018, a few days before Christmas when the young athlete underwent heart surgery to correct a congenital heart defect. This was a time when he stood as one of the top-rated basketball recruits in the country.
He came back more determined and got better at the game through practice before deciding to play in the Drew Leagues.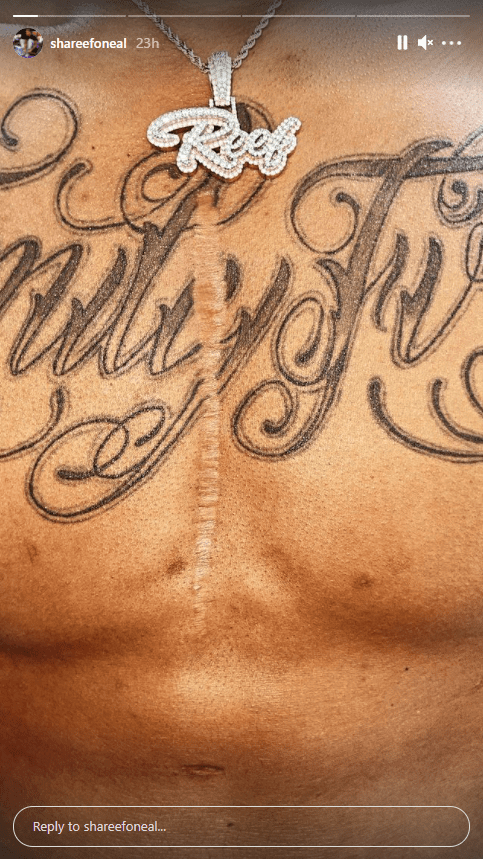 Before and after the surgery, his mom Shaunie was often present to support her son. More than once, she explained how tough watching her son go through the pain was. She was consistent in proving that she would go to great lengths to help or protect her kids.
Shaq was also present for his child. The NBA star told reporters that before the surgery, he noticed a palpable fear in his son and decided to use a different approach to alleviate his fears.  
Shaq thoughtfully resorted to a joke to help the young man shake off the fear. He told his son he would not remember anything after meeting a lady in the operating room named Ana Sthesia.
Thankfully, everything worked out as planned, and in no time, the young athlete was up and about. He even shared a heart-melting message to show gratitude to his fans online.
Three months later, Shareef, who had been placed on a break and unsure of his return to his college team in UCLA, began to express a will to play on the court after a successful surgery.
He came back more determined and got better at the game through practice before deciding to play in the Drew League which features high school, college, professional, and street players. 
Shaunie and Shaq might have had a few bumps like a failed marriage after more than a decade of being a couple and having a son who suffered a heart defect, but the former couple is committed to co-parenting as best as they can, which is remarkable.