Dwyane Wade's Daughter Kaavia Gives a Guitar Performance & Receives a Round of Applause
Kaavia knows how to attract a crowd, from playing guitar to dancing to "All the Single Ladies" - her bold personality most likely the result of her mother allowing her to be exactly who she is. 
"Shady Baby" is back and entertaining her millions of Instagram followers with another adorable clip. Dwyane Wade's daughter Kaavia gave a guitar performance to a "roaring" round of applause. 
The video begins with Kaavia holding a huge guitar that is way too big for the little girl. She begins to attempt to strum, her clumsy and cute hands not making for the best music.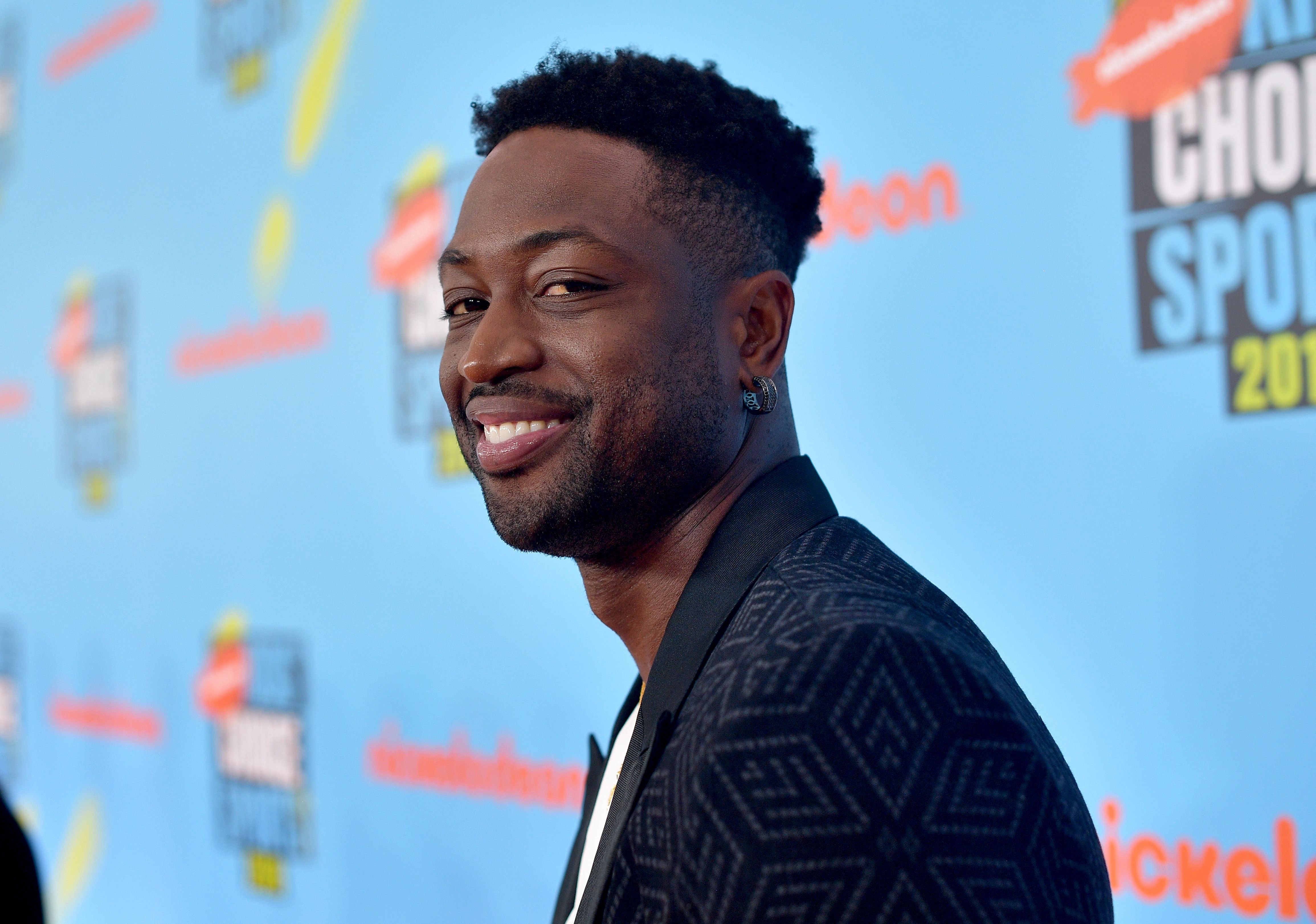 A VIRTUOSO IN THE MAKING
However, the little one appeared to disagree, as she stopped, almost as if she were waiting for a positive reaction, the mini-diva looking around for a response. Eventually, the family claps, the caption reading: 
"I'm taking requests... No girl, I'm NOT singing "Moonshadow" this ain't a campsite."
Once the clapping ends, Kaavia goes for another round and a family member asks her if she will sing them something. The toddler doesn't appear to notice this musical request, proceeding to lay the instrument down. 
WHAT A DARLING
Of course, Kaavia was the cutest, looking with a dead serious face around the room with her big dark eyes. She donned two sweet tiny ponytail buns with white flowers on the hair ties. 
Union has emphasized the importance of authenticity when it comes to bringing up their children.
Of course, fans and followers adored the video of Kaavia, some humorously noticing her waiting for applause. The post received around 420,000 views in total. 

ALL THE SINGLE BABIES
This little one really loves her music. In another video, she melted the internet's heart while dancing to Beyoncé's ever-famous song "All the Single Ladies."
Eating at the dinner table, the little one began to sing or at least attempted to sing, along with "Queen Bey's" song. She began to dance from her seat, leaving her loyal followers in stitches.
A DECISION NEEDS TO BE MADE
Kaavia continued to entertain her parents by taking part in a TikTok challenge where they ran in opposite directions to see who their child chooses. Her mother and Wade's wife Gabrielle Union penned on the clip: 
"We did that running challenge with Kaav... who do y'all think she'll choose?" 
They did it twice, swapping directions the second time, and to the hilarious dismay of Wade, Kaavia chose her mother both times. In the comment section, Wade joked: "Did me wrong."
Kaavia has a famous nonchalant attitude, gaining the title "Shady Baby." Her parents view this as a positive aspect rather than something to be discouraged. 
Union has emphasized the importance of authenticity when it comes to bringing up their children. She wants them to understand that they will always be loved by their family no matter who or what they are.