People: Meghan & Harry Told the Queen about Daughter Lilibet's Birth Ahead of the Public
The Sussexes had a new addition to their family this month with the birth of their daughter. It's been revealed that one of the people the child was named after knew about her birth before everyone else.
Prince Harry, 36, and his wife, Duchess Meghan, 39, welcomed little Lilibet "Lili" Diana Mountbatten-Windsor on June 4, 2021. The little girl joined the family as the youngest after her brother, Archie, 2.
She was born at Santa Barbara Cottage Hospital at 11:40 a.m. weighing 7 lbs 11 oz. The official news of the little royal's birth was announced officially to the public two days after her birth.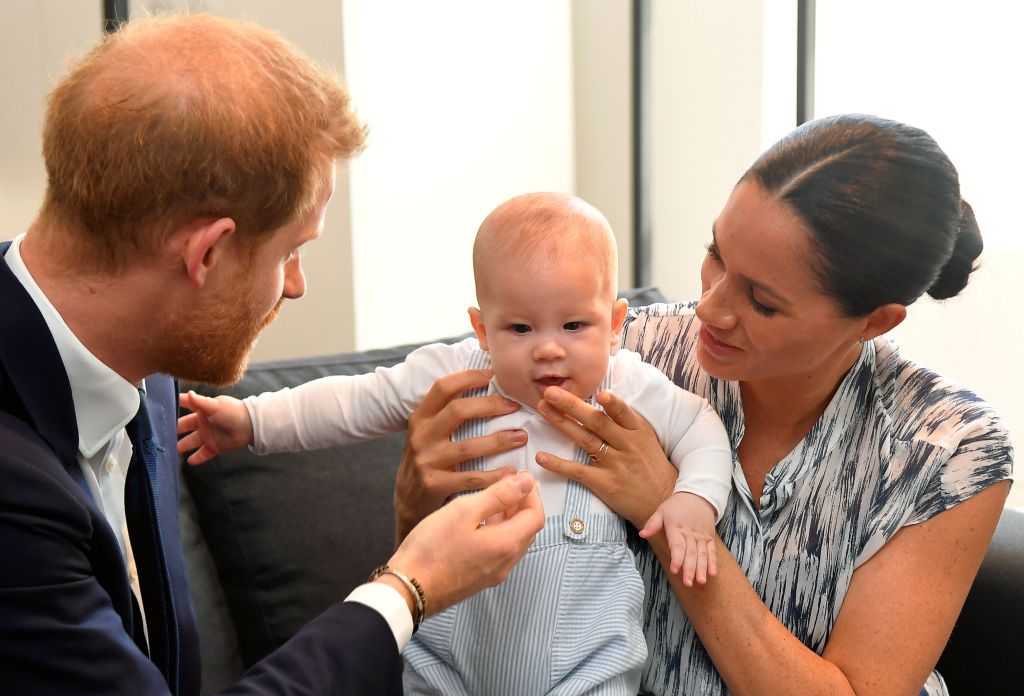 However, one person already knew about Lilibet's birth, her great-grandmother, the Queen, 95. It hasn't yet been confirmed when the monarch will get to meet her 11th great-grandchild.
Last year, Harry and his wife relocated to their new home in California after leaving the UK. Maybe when the Duke of Sussex returns to his native country on July 1, 2021, he might bring the child along.
Harry was expected to make the trip for the unveiling of the Kensington Palace statue in honor of his late mother, Princess Diana. However, reports state that Meghan and their two children won't be joining him.
At the end of the year, the couple might decide to spend the holidays in the UK, or they might go back next summer for the Queen's Platinum Jubilee celebrations. Lilibet's name is in tribute to the monarch.
It's the nickname that the Queen's closest family members have called her since she was a child. According to "Page Six," the Sussexes asked for permission from the monarch to give their daughter the name.
In a contradictory claim made by Angela Levin on "Good Morning Britain," the royal expert said Queen would be "desperately unhappy" with her grandson using her "very private" and "special" nickname for their child.
Since March 2021, the Sussexes have had a strained relationship with the rest of the Royal Family because of interviews they've done where they exposed some damning claims against them.
For instance, the royals were accused of racism, negligence, and Harry said his father failed to raise him right and protect him. However, a courtier told "Daily Mail" that the Queen has invited Harry for lunch.
The gathering was expected to occur at Windsor Castle when the Duke flies over from California to unveil his mother's statue. It's believed that the family will be able to iron out some issues during this event.
It's also possible that Harry named his daughter after his grandmother as an olive branch to the monarch. The Queen's invite was also seen as a peacemaking effort from the Royal Family.