Piers Morgan Berates Emily Ratajkowski over the Way She Holds Her 3-Month-Old Son in a Photo
Piers Morgan seems to have a knack at stoking fires wherever he goes. This week, he berated Emily Ratajkowski for the way she held her newborn baby in an image shared on social media.
On Monday, June 7, 2021, former "Good Morning Britain" co-host Piers Morgan took to Twitter with a photo of model Emily Ratajkowski holding her newborn son, Sylvester, 3-months-old, in one arm.
In the image, the post, originally shared on Ratajkowski's Instagram page, the star appeared wearing a bikini top and bottom. She had her son cradled in one hand as he wore matching pants.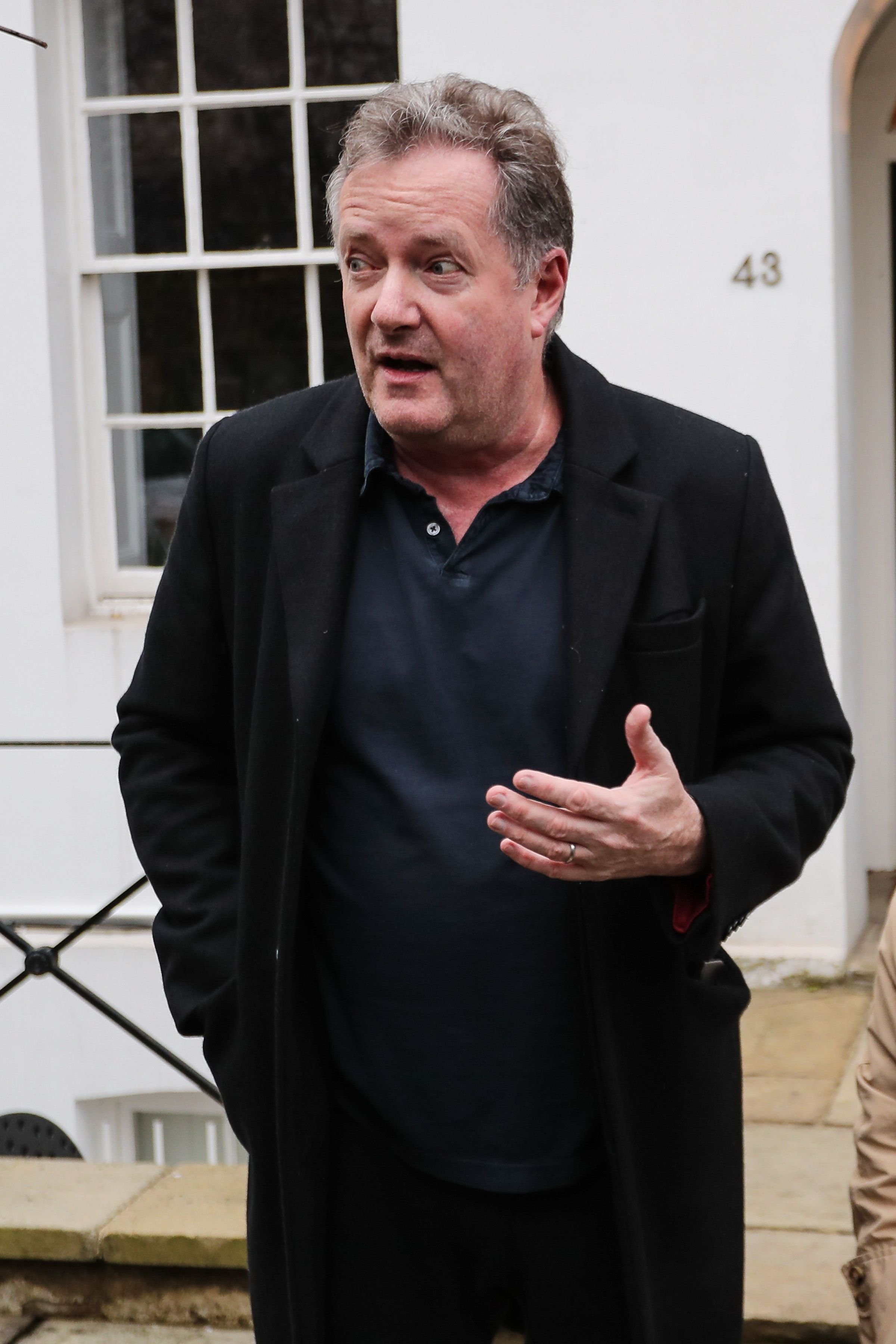 The little boy's body was slanted to the side as if he wasn't balanced properly. The child's head and neck also didn't seem to be getting much support as he was slumped in what looked like an uncomfortable pose.
Morgan commented on his post that the way Ratajkowski held her baby was incorrect. He also noted that the model's fans should not be misled into thinking holding a newborn baby that way was okay.
I rarely agree with you, but on this matter, I do. She's not supporting the baby's head, and is clutching it in a very uncomfortable looking grasp.

— Jane Price (@puddyprice) June 7, 2021
The former co-host concluded his post by offering to give the star some tips on correctly holding a child if she needed them. To show that he was speaking directly to her, Morgan tagged the model in the post.
Nicola Keaney found the television personality's post offensive and retweeted it, and added her own opinion. She said what Morgan was doing was "mansplaining" to Ratajkowski, who was a new mother.
As a mum of 2, I actually support Piers here (whatever his agenda, not interested). I worry about the fashion of carrying babies round with no support if the mum/dad were to fall. Surely it's just common sense. The babies head doesn't look supported & looks like it needs to be

— HelenMW31 (@HelenMw31) June 7, 2021
Keaney felt the model would automatically know how to hold the child she birthed. She scolded Morgan for tagging the star just to try and get attention for his struggling profile.
Of course, the television personality didn't take the criticism lying down and retweeted Keaney's response and blamed Ratajkowski for using Sylvester as a prop to promote herself to her Instagram fans, noting:
"She's holding that baby in a dangerous way, it's actually the duty of any caring human being to tell her so the baby comes to no harm."
Talking nonsense. Could hold the baby better, but certainly not dangerous.

— Alan Lucas (@alanlucas61) June 7, 2021
Twitter users have taken to the platform to share their mixed reactions to the scuffle. A woman named Jane Price confessed that she rarely agreed with Morgan but noted that he was right in this instance.
A mother of two children also supported the television personality, sharing how it had become fashionable for babies to be carrying with no proper support. She said the child's head needed support.
Today Mr @piersmorgan I agree with you the way she was holding that baby isn't right, however she's the mom she needs to be corrected. Though due to your track record of speaking against women people think you picking up on her, of which highly disagree. Am on yo team #democracy

— @páwél mübirü (@PaumuD) June 7, 2021
A third Twitter user thought Morgan was "talking nonsense" as the way Ratajkowski held the little boy was not dangerous but noted that he could be held better. A fourth person also disagreed with Morgan.
Speaking about [Piers] Morgan's criticism of women, he wrote an opinion piece trashing Naomi Osaka last month.
The person said a child who was three to four months didn't need any cradling. The social media user shared how each child was different and that the way Sylvester was being held seemed fine.
Someone else agreed with the former co-host and noted how Ratajkowski deserved to be corrected. The Twitter user explained that Morgan wasn't receiving only positive responses because of his history of criticizing women.
Another person said the television personality just cared too much for his own good. Ratajkowski's heavily criticized image was actually part of a carousel of photos that she posted on Instagram.
That's not how you hold a baby @emrata - and your millions of followers shouldn't be encouraged to do the same. Happy to give you some tips if you need them. pic.twitter.com/IcduCA4tMQ

— Piers Morgan (@piersmorgan) June 7, 2021
Speaking about Morgan's criticism of women, he wrote an opinion piece trashing Naomi Osaka last month. He called the tennis professional an "arrogant spoiled brat" with an inflated ego.
Osaka received the judgment because she refused to appear in front of the media during the French Open Roland-Garros tournament. She ended up getting fined $15,000 for her refusal.