Madonna Rocks $2,921 Louis Vuitton Puffer Vest with Aviator-Style Sunglasses and a Cowboy Hat
Singer-songwriter and fashion icon Madonna has always had a riveting fashion sense. Take a look at a recent outfit of hers while at the airport.
At 62 years old, singer Madonna is a breathtaking woman with a great sense of style. After being in the spotlight for nearly four decades, she has established herself as not just a music icon but a fashion icon as well.
In a recent post on her Instagram page, the musical sensation stunned her fans with yet another glimpse of her impeccable fashion.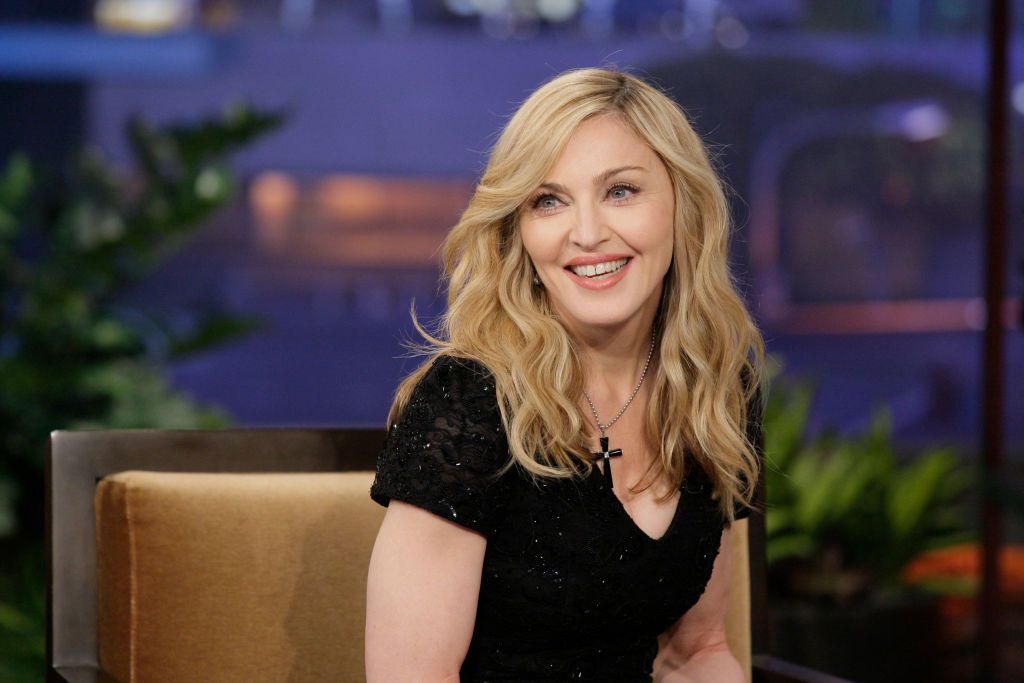 Madonna was clad in an electrifying and eye-catching purple, white, and black Louis Vuitton puffer vest with leather shoulder pads. The stylish vest is said to cost $2,291.
To complete her look, she donned a pair of loose-fitting black pants and a matching black shirt and accessorized with a pair of huge aviator sunglasses. Captioning the post, she wrote:
"My 💙 is full of love but please don't get in my way."
With a fabulous Fedora hat on her signature blonde locks and gold jewelry adorning her neck and wrists, Madonna looked every bit like the queen that she is. Peeking from underneath her slacks were a pair of black and white sneakers.
Madonna is not the only one in her family making waves in the fashion world. Her son, David Banda, is seemingly following in her footsteps.
The comments section was filled with fans falling over each other to compliment the singer. The outfit and the woman wearing it were both stunning beyond comparison.
According to reports, Madonna was at New York's John F. Kennedy Airport on Saturday, ready to catch a flight in her simple but ultra-chic outfit. She was spotted there just days after she returned to her family's vineyard in Michigan for her father's 90th birthday.
By now, fans are used to her unmatched style. Back in April, she stormed her page with a series of photos of herself looking as beautiful and youthful as ever. Her caption read:
"I smell good.........💚💚💚 @tomford #roseprick."
The four shots showed the legendary stunner rocking her platinum blonde locks with a vibrant green robe. Again, her huge aviator sunglasses made an appearance, elevating her age-defying looks.
Madonna is not the only one in her family making waves in the fashion world. Her son, David Banda, is seemingly following in her footsteps.
Earlier this month, the 15-year-old impressed many people in a video his famous mother shared on her Instagram. The footage captured the teenager modeling a silky white maxi dress and exuding confidence.
Just like his mother, David is undoubtedly a star in the making. After all, he has one of the most iconic women in music history as his mother. Whether she dresses it up in a fancy outfit or down in a vest and a pair of slacks, Madonna always looks breathtaking.