Madonna Rocks a Blue Suit as She Enjoys Dinner with Her Best Friend Maha Dakhil Jackson (Photos)
Madonna turned heads in a killer blue suit as she hung out with her best friend, Maha Dakhil Jackson. The pop icon shared lovely photos from the dinner date as they enjoyed pasta.
Madonna recently hung out with her BFF Maha Dakhil Jackson and didn't fail to bring her fashion A-game while at it. The singer blessed fans with awesome photos from the fun outing. 
The "Material Girl" star shared a series of images that showed her rocking a dapper three-piece blue suit that framed her figure. The light blue suit featured inner gold linen and a fitted waistcoat that flaunted her cleavage.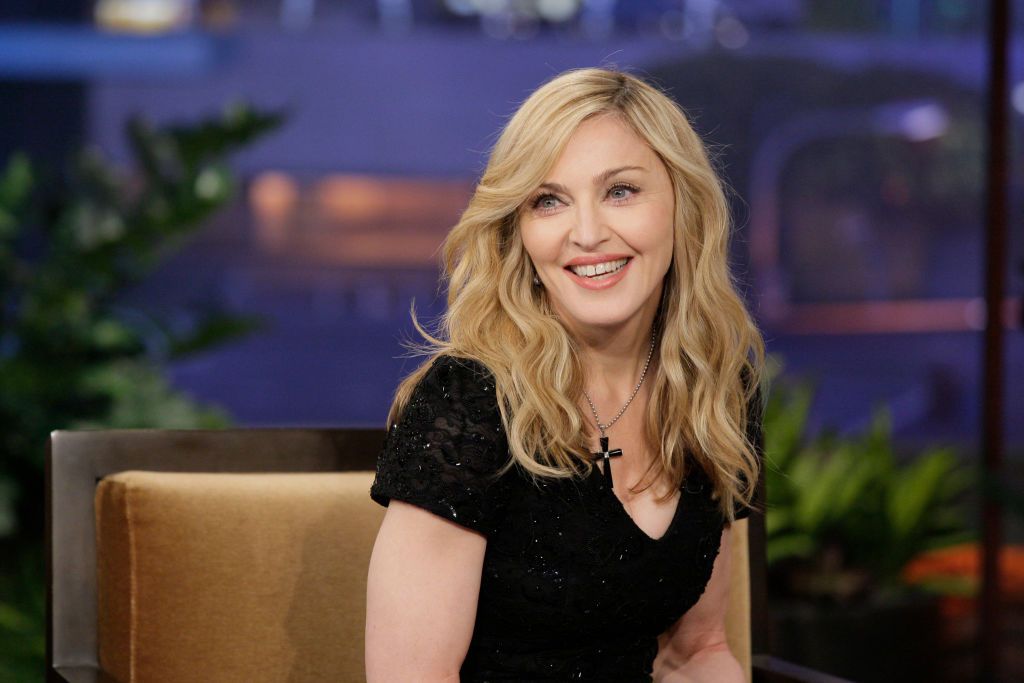 The 62-year-old rocked a pair of wide-legged pants. Her blonde hair was strengthened with a parting at the center. She rocked pair of giant clear sunglasses, and her lips were adorned with shimmery lipstick.
Madonna accessorized with multiple necklaces, rings, and necklaces and finished off her look with a pair of black shoes. Per reports, the three-piece designer suit from Gucci cost a whopping $3,000.
The pop icon and her pal struck different fun poses and even fed each other pasta as they ate at the famous restaurant Craig's in Hollywood. Madonna shared additional photos of her posing in front of a marble statue and wrote in the caption:
"Out to dinner with my bestie @secretagentm -maha. We feed each other's souls, and then I think too much and get moody."
Madonna's upload comes after her oldest daughter Lourdes Leon opened up about the singer's parenting style.
According to reports, Madonna's choice of pasta was a deviation from her macrobiotic diet, a Japanese meal plan that is primarily vegetarian. 50% of its meal must include whole grains with fruits, veggies, and beans making up the rest.
The meal plan excludes substances like caffeine, sugar, and dairy and can only be prepared with cooking utensils made of stainless steel, ceramics, wood, and glass. Anything involving electricity can't be used.
Madonna's upload comes after her oldest daughter Lourdes Leon opened up about the singer's parenting style in an interview. Lourdes, who is a rising model, noted that her famous mother is super supportive.
The 24-year-old recalled that when she was a child, she picked interest in dancing, and upon noticing, Madonna signed her up for ballet dances. Lourdes praised the singer for always championing her kids' extracurricular.