Madonna's Daughter Lourdes, 24, Gets Flirty Wearing a Backless Outfit & Huge Ear Hoops
Madonna's daughter Lourdes Leon made jaws drop with a sultry photo that showed her wearing a backless outfit with daring straps. The 24-year-old looked flirty with large hoop earrings and glamorous makeup.
Singer Madonna's daughter, Lourdes Leon, rarely shares images of herself on social media. However, when she does, the 24-year-old never fails to raise the heat to the maximum temperature.
Earlier this week, Lourdes surprised her 110,000 followers with a sultry picture. The model stunned in a daring backless dress that teased her gorgeous butterfly tattoo. The ensemble featured several straps fancily tied across her back.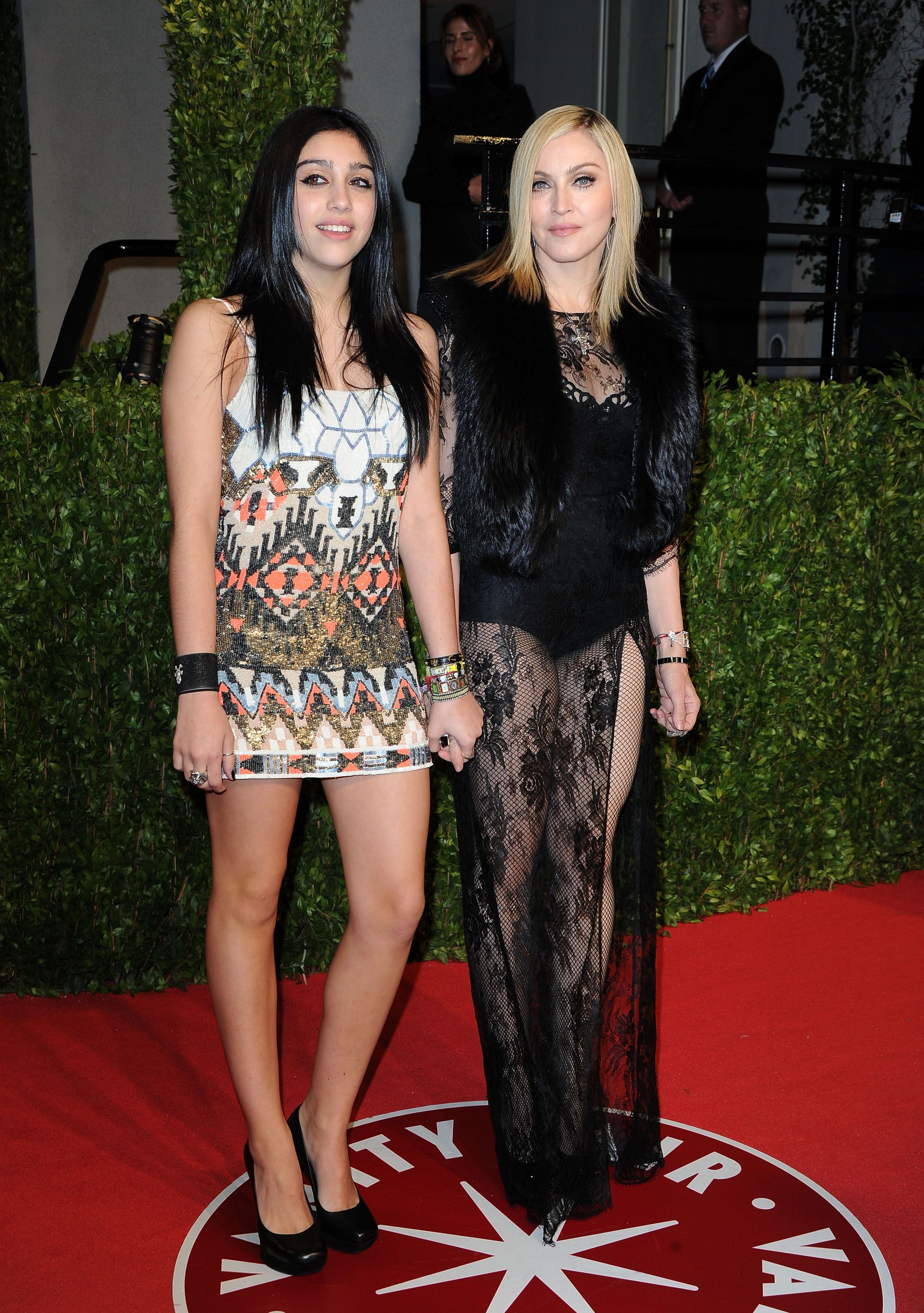 Lourdes posed with her back to the camera and adorned the ensemble with an exquisite fur jacket which she left hanging around her elbows. She accessorized with a pair of large silver hoops.
The "Brief Story" star styled her luxurious wavy hair into a half updo with a bun and excellently laid her edges. Her face was glammed up with dramatic winged eyeliner and glossy lips. The fashionista looked fiercely at the camera.
In the accompanying caption, Lourdes tagged the makeup artist responsible for her fabulous look. She restricted the comments section, but fans' love was evident in the thousands of likes garnered.
Madonna made headlines when a former photo caused a ruckus on social media.
Last week, the famous youth turned heads when she uploaded an image of her rocking a figure-hugging velour tracksuit on Instagram Story. In the mirror selfie, Lourdes flaunted her perky derriere, posing sideways.
The rising model, who recently became the face of Marc Jacob's spring 2021 collection, dyed her hair with orange hues. It matched the color of the vintage tracksuit, which featured stripes of taupe in nude.
Lourdes is the eldest daughter of the pop music icon with Cuban actor Carlos Leon. Leon and Madonna welcomed her in October 1996. The pair dated for three years after meeting in 1994 before calling it quits.
Lourdes was introduced to the fashion world as a child, and at 14, she became a fashion designer. In 2010, she collaborated with her mother to launch the Material Girl clothing line inspired by Madonna's '80s looks.
Away from the spotlight, she has been described as an intelligent student. When she was just 4, she enrolled in a bilingual French school. Lourdes has a diploma from the La Guardia School of Performing Arts in New York.
In recent news, Madonna made headlines when a former photo caused a ruckus on social media. Tik Tok influencer Amelia M. Goldie accused the Queen of Pop of photoshopping her head onto one of her images.
Goldie claimed that the "La Isla Bonita" crooner used her photo to promote her 2015 "Rebel Heart" album on Instagram but failed to credit her. Fans have since clamored for Madonna to take it down and do the right thing.