Russell Wilson Proves He Is a Great Dad & Stepdad as He Has Fun with Stepson & Daughter
Russell Wilson knows a lot about being a great dad to his daughter Sienna and stepson, Future Zahir, as seen in a recent picture shared on the internet.
NFL superstar Russell Wilson is not only great when it comes to playing football, he is a loving and caring husband as well as a doting dad and stepdad to his children.
In a picture he recently shared on his social media platform, Wilson and his two older children, stepson Future Zahir and daughter Sienna, looked to be having a lot of fun as they posed for the camera.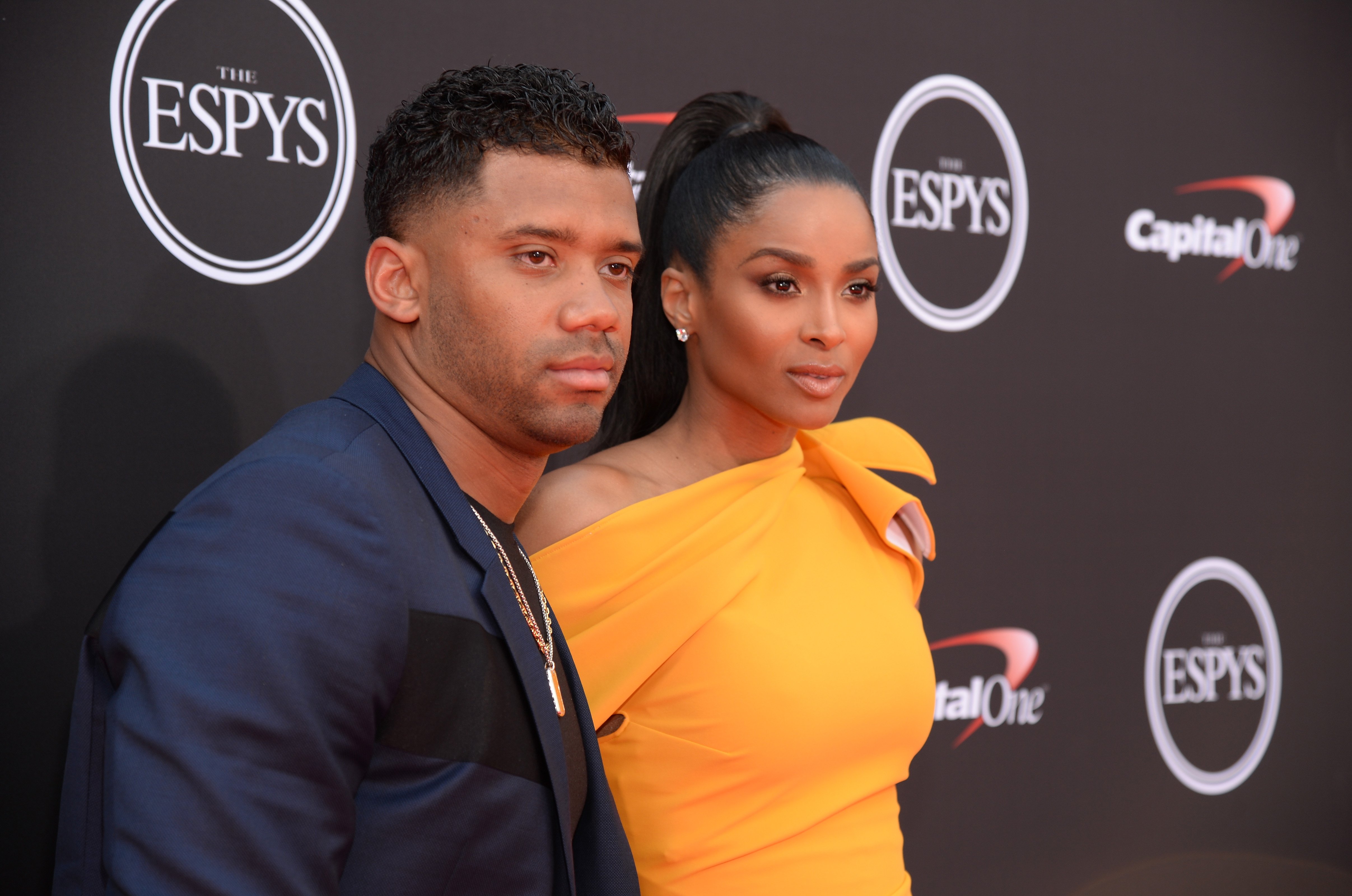 The trio formed a sort of human ladder as the image was taken. Wilson carried Sienna on his shoulders as she raised her hand to touch the ceiling while Future stood in front with his hands raised.
While Sienna looked adorable in her double bun, white Nike T-shirt, and black leggings, Future wore a plain white T-shirt with gray shorts. For the caption, Wilson wrote:
"Sunday Fun Day!"
For the fun day, the proud dad opted to wear a gray sleeveless top which he paired with black shorts. Both Wilson's and Future's hair appeared disheveled.
Wilson expressed that he has learned the greatest lesson from loving and being there for his son.
The post garnered over a hundred thousand likes and thousands of comments from fans and followers, with most of the comments talking about how cool of a dad Wilson was to his children.
Some of the comments also focused on how fast the children were growing, particularly Future. Some observed how tall he seemed as his raised hands were reaching Wilson's shoulders.  
Aside from the smile and joy on the faces of the trio, the image looked aesthetically pleasing with the night sky backdrop and jeep bed in the room. There were also some toys littered around.
When it comes to being a stepparent, Wilson expressed that he has learned the greatest lesson from loving and being there for his stepson, Future, whom he described as "awesome and cute."
He revealed that although he was not the biological father, he had learned to love Future as his own. This love he believes every kid desires and yearns to have in life.
For Wilson, being a dad to Sienna and a stepdad to Future has helped him to know what love truly feels like and what it means to be there for someone who looks up to him.
Aside from Future and Sienna, Wilson is also dad to Win Harrison Wilson, whom he welcomed with his wife, Ciara, on July 23, 2020. The couple never fails to share some of their adorable moments with their fans.