Lil Scrappy's Pregnant Wife Bambi Looks Glamorous In a One-Sleeve Silver Ensemble in IG Post
After two children and one more to come, Bambi Benson looks strikingly healthy and gorgeous, posing in a daring and spectacular photograph. 
Lil Scrappy's pregnant wife Bambi Benson took to Instagram to post a shimmering snap. She looked glamorous in a one-sleeve silver ensemble, the whole post shining along with her beauty. 
The post was eye-popping, everything flickering and twinkling. Her metallic purple ensemble elegantly showed off her glowing shoulder and skin, enhanced by the intensity of light surrounding her.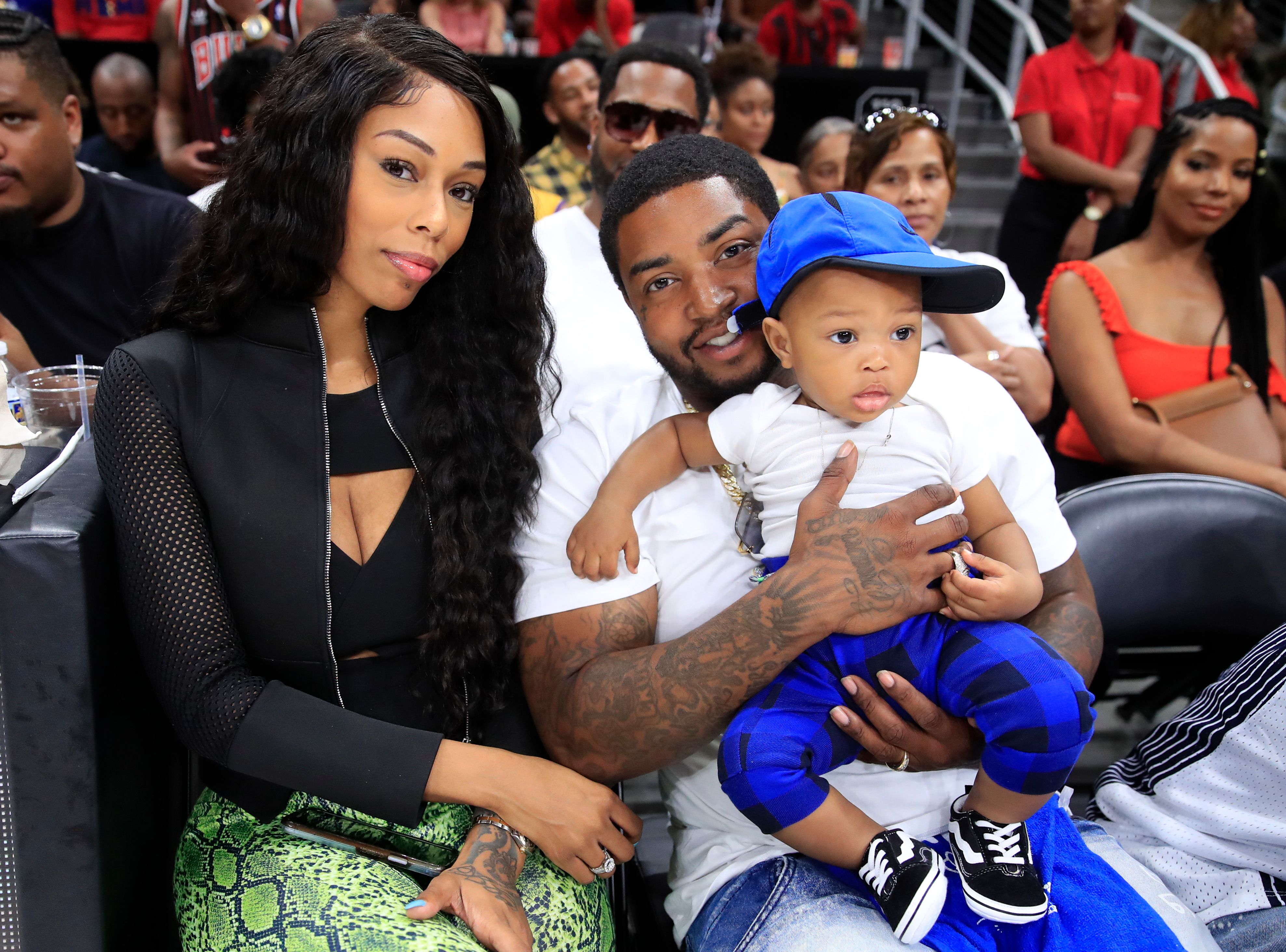 Her prominently elegant collarbones stuck out, with the ensemble hugging against her protruding bust, showing off part of her curvaceous figure. Taking to the caption, she wrote: 
"This year has showed me a wholeeeeee new level of strength I never knew I had. So so grateful for it all. #GodisSoGOOD. 🙌🏽💞"
Her bold and brilliant outfit was coupled with large star-shaped earrings, flashing along as if in a twinkling pink sky. It rained glitter behind her, the intensity of her dark eyes enhanced by the luminescence.
Her hair beautifully contrasted with the impassioned shades of the post. It was straight and sleek, matching her transparent lip gloss which held a touch of pink.
Last year, the couple welcomed their second child and daughter named Xylo.
Fans and followers loved the stunning post, flocking into the comment section to let Benson know how absolutely striking she is. They left around 26,000 likes in total. 
Benson and Scrappy officially got married in 2017, enjoying a romantic ceremony together before they officially said their "I do's." At the time, a source emphasized: 
"A wedding will take place in the near future."
Before the two decided to tie the knot, they had a very tumultuous relationship. Benson was willing to take Scrappy back if he chose to put more effort in, which, clearly, he did. 
Since then, it's been nothing but babies for these two. They announced Benson's third pregnancy on Instagram in February of this year. Fans went wild, congratulating the couple on their third baby. 
Last year, the couple welcomed their second child and daughter named Xylo. Breland is their youngest and Benson stated that she felt like she was dreaming when he was born. 
This past November, Scrappy and Benson posed in a video with both Breland and Xylo. The two children looked adorable, matching in Burberry outfits. 
The camera first focused on Xylo but then moved onto Breland, who was standing near his mother. Benson's fans loved the video and continue to adore the many posts that the couple shares of their children.