Debbie Allen's Granddaughter Tries on Her Kennedy Center Ribbon & Looks Thoughtful In New Snaps
Hollywood icon Debbie Allen's grandchild looked adorable on social media as she enjoyed some precious moments with her grandma.
Star actress Debbie Allen was super delighted to have her little granddaughter, Shiloh try on her Kennedy Center ribbon while the pair looked radiant during an event.
The duo was photographed enjoying each other's company during the Kennedy Center Honors. Allen looked gorgeous in a pearl-studded dress with a low neckline.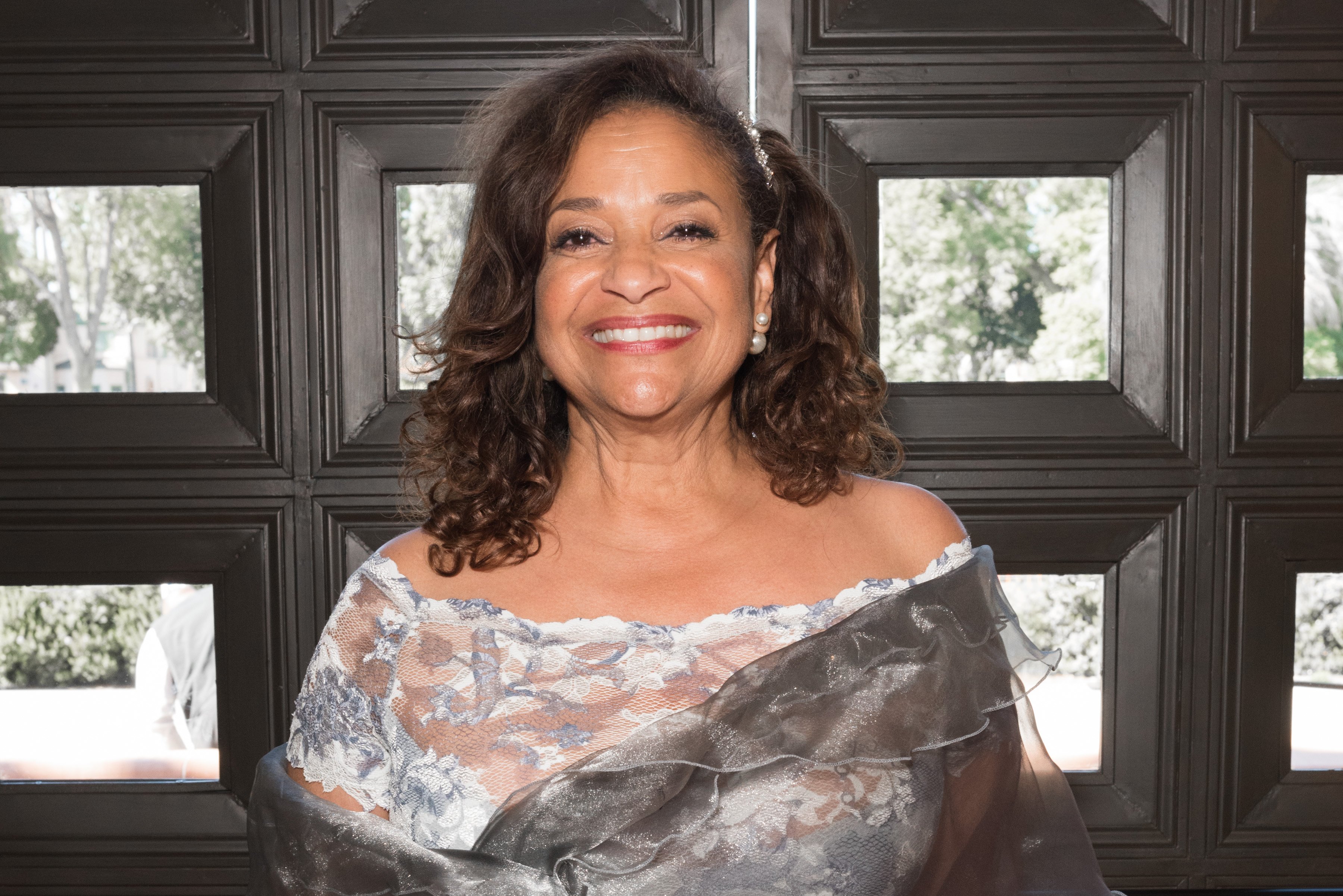 The celebrity grandma had her greying curls styled into a high ponytail with the wavy tendrils fanning her face. She had her face off the camera while fixated on her tiny tot.
The baby girl was dressed in lace and her braided hair was adorned with a white headband. She sat near her grandma who sweetly placed her colorful ribbon around her neck. Allen captioned:
"My precious Shiloh trying on my @kennedyCenter ribbon…"
Allen has been in Hollywood and the spotlight for decades, expressing herself with her dancing and acting skills, and in all those years, she found success and widespread recognition. 
These days, she is stopping at nothing as she keeps being active in the entertainment industry. She has also added the title of grandparent to her list of achievements, and she would not have it any other way.
Besides sharing the same parents, they have also had over five decades in Hollywood and are not slowing down. 
Allen has come to realize the joy that comes with being a grandparent, and for her, September 13, a day set aside for grandparents, was worth celebrating in a thoughtful manner.
Speaking about her project with Aspercreme, the 71-year-old noted that her collaboration with the company was a way to reach out to senior citizens by celebrating them on social media and gathering donations for them. 
In February 2019, Allen and her hubby, Norm Nixon, became first-time grandparents. Her daughter, Vivian Nixon, and partner, Jazzton Williams, welcomed their daughter, Shiloh Elizabeth. 
During an interview, Allen was filled with joy, letting fans know the day her grandbaby was born was one of the best days of her life. She shared that Shiloh was the joy of her family. 
Speaking about what it felt like to be a grandparent, Allen gushed, noting that she loved every part of it and was enjoying it all. She described her granddaughter as "everything."
One mind-blowing aspect of Allen's life is how her family's entertainment legacy is transcending through her and her sister, Phylicia Rashad, and their daughters Vivian and Condola. 
The famous sisters look like twinnies, but they have more than one thing in common. Besides sharing the same parents, they have also had over five decades in Hollywood and are not slowing down.