Lionel Richie Defies Being 71 Years Old by Working Out and Sweating in Burgundy Pants in a New Video
Grammy Award-winning singer Lionel Richie recently showed off just how fit he is at 71 in an encouraging workout video he shared via his social media page.
Lionel Richie is currently 71 years old, but he is not going to let that stop him from building his summer body; after all, age is really just a number.
To that end, he took to his Instagram page with a workout video that captured him working the treadmill. He seemed to have been at it for quite some time as there were rivulets of sweat flowing down his handsome face.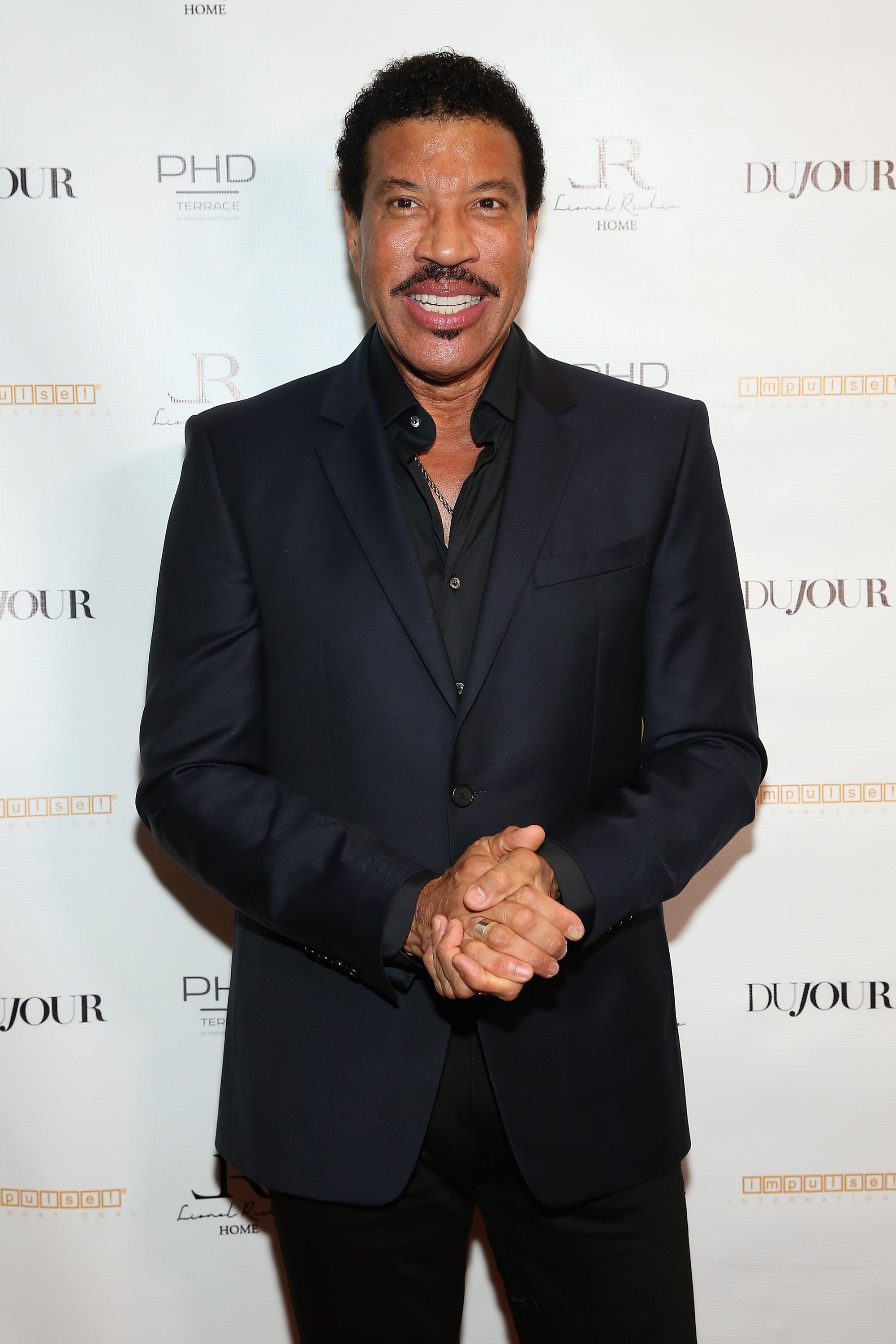 The clip started focusing on Richie's running feet encased in neon green sneakers before slowly moving up to reveal his long legs clothed in stretchy-looking burgundy pants.
He coupled them with a white long-sleeved sweatshirt which he pushed up to reveal his muscular forearms. When the camera finally made its way to his face, he threw a look at it before uttering a confident "yeah baby!"  Richie captioned the shot:
"You better believe it! Beach season is coming y'all who's with me ? Let's go!"
His comment section was filled with praises and commendations from fans who thought him quite disciplined to be able to maintain such a good form despite his age.
At 71, there is little Richie has not done in his lifetime, and now he seems to be bent on breaking the misconception around aging and exercise.
The famous TV host is also a father to Nicole, whom he adopted while married to his first wife.
The talented entertainer got his start in the industry in 1968 as a member of the band named "The Commodores" before going on to launch a successful solo career in 1982 after his songwriting skills caught the attention of the higher-ups.
Today, he has sold more than 100 million records globally and still remains relevant in the music industry, having secured a job as a judge in "American Idol"— a reality TV show/competition that has been known to produce big stars.
Aside from the success he has enjoyed in his career as a songwriter, Richie has also experienced triumph in family life. He is currently in a relationship with Lisa Parigi, and they seem to be headed for marriage.
If they do tie the knot, it will be his third attempt at it. His first was in 1975 at the height of his career, and it was to Brenda Harvey, his high school sweetheart. 
They split in 1993 due to rumors of his infidelity, and when he married again, it was to the same woman the world had suspected had been his mistress.
Her name is Diane Alexander, and they tied the knot in 1995. Their union did not last; it was dissolved in 2003, but it produced two kids, Miles and Sofia Richie. 
The famous TV host is also a father to Nicole, whom he adopted while married to his first wife because of the impression she made on him at their first meeting.
Richie's fans hope that he and Parigi, who have been together for more than five years, will take the next step soon because even though age is a number, it works with time, and that stops for nobody.