Glimpse Inside 'The Brady Bunch' Star Eve Plumb's Stunning Home
Early 70's child star, Eve Plumb lists her home in Manhattan for $1.8 million. She has over the years filled the home with trendy artwork, beautiful dark furniture, and modern decor
Eve Plumb, 63, is a former sitcom actress. She starred in the early 70's sitcom "The Brady Bunch" She has been married to long-time husband Ken Pace, since 1995. They have no children.
After "The Brady Bunch" ended in 1974, Eve continued to appear in films such as "Dawn: Portrait of a Teenage Runaway, as well as the 1978 miniseries "Little Women" where she played Elizabeth.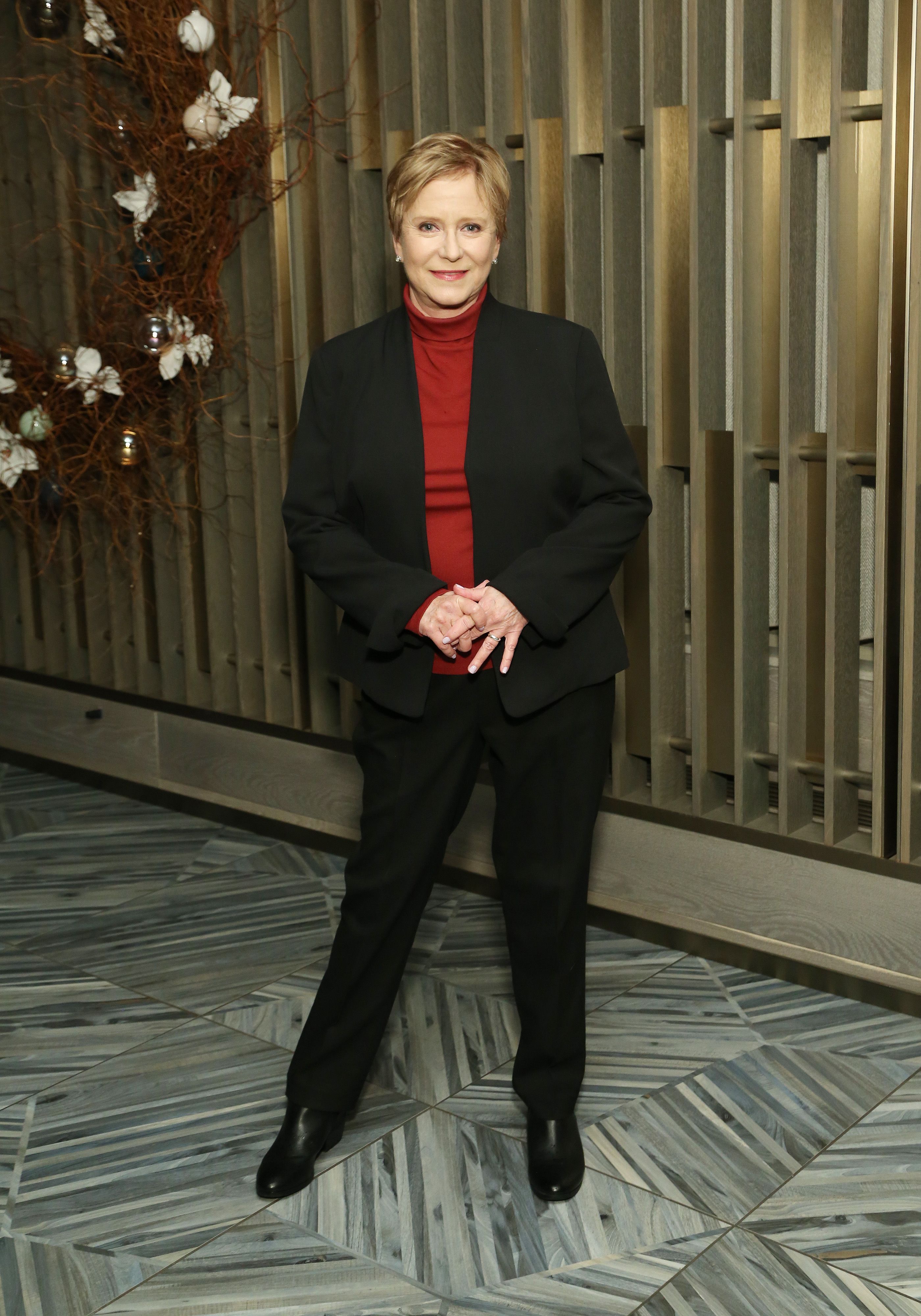 Eve then stepped away from film and TV to pursue other interests, one of which is painting. Her art has been sold in states such as Arizona, Tennessee, and Connecticut. She also shifted her focus towards real estate. 
She has over the years created a very impressive real estate portfolio. She also does home projects and was ecstatic when she received a gift box from Hart Tool USA. She went on Instagram and posted a thank you message saying;
"Thanks so much for the gift box! Can't wait to get to work."
Her works are evident in their Lenox Hill condo that has breathtaking views of the Manhattan skyline and the East River. Other features in their home include a patio, a balcony, and 24-hour doorman service. 
The condo also has marble kitchen countertops, high-end appliances, grey cabinets, and their walls filled with artwork and paintings, as well as a triple rain shower head and heated floors. 
She realized how hard of a job taking care of kids was.
It is not the first time Eve is making big moves in the real estate industry. At only 11, she bought a beach house in Malibu for $55,350. After owning it for half a century, Eve went on to sell the house at $3.9 million, 
Another of her projects is the Plumb Goods which is a collection of homemade designs on mugs, and other household items that she then sells. On an Instagram post, she responded to a client that had bought some mugs. She wrote; 
"Loving the pics folks send of their PlumbGoods merch!"
Eve did not want children, and when asked why, she said that having kids just didn't appeal to her. She realized how hard of a job taking care of kids was and she was not willing to do it.
She went on to say that should she feel she wants kids, she would go the adoption way. "There are very many older children that need to be taken out of foster homes" she added.
She shared her thoughts on the topic saying that many people only have children because they think they should, not because they want them. She advised that people should only have kids because they want them.
You will continue to see more of Eve as she's been making her comeback in the spotlight and as of 2013, she appeared in a "Law and Order: SUV" episode "Monster Legacy." She also played Mrs. Mudorch in "Grease Live"