Kaley Cuoco Is the Epitome of Elegance in Chic Monochrome Outfits and a Massive Chain Necklace
Kaley Cuoco always stuns her Instagram fans with her grueling workouts and incredible looks and sense of fashion. She always leaves her admirers with something to talk about.
Kaley Cuoco, the Hollywood star is not one to bore her audience. She starred in "The Big Bang Theory" as Penny. She says the sitcom made her one of the highest-paid TV actors in Hollywood.
When it comes to fashion, the actress does not disappoint. She always looks elegant and charming, and that is exactly how she looked in a photoshoot she did in her backyard, for the Women's Wear Daily magazine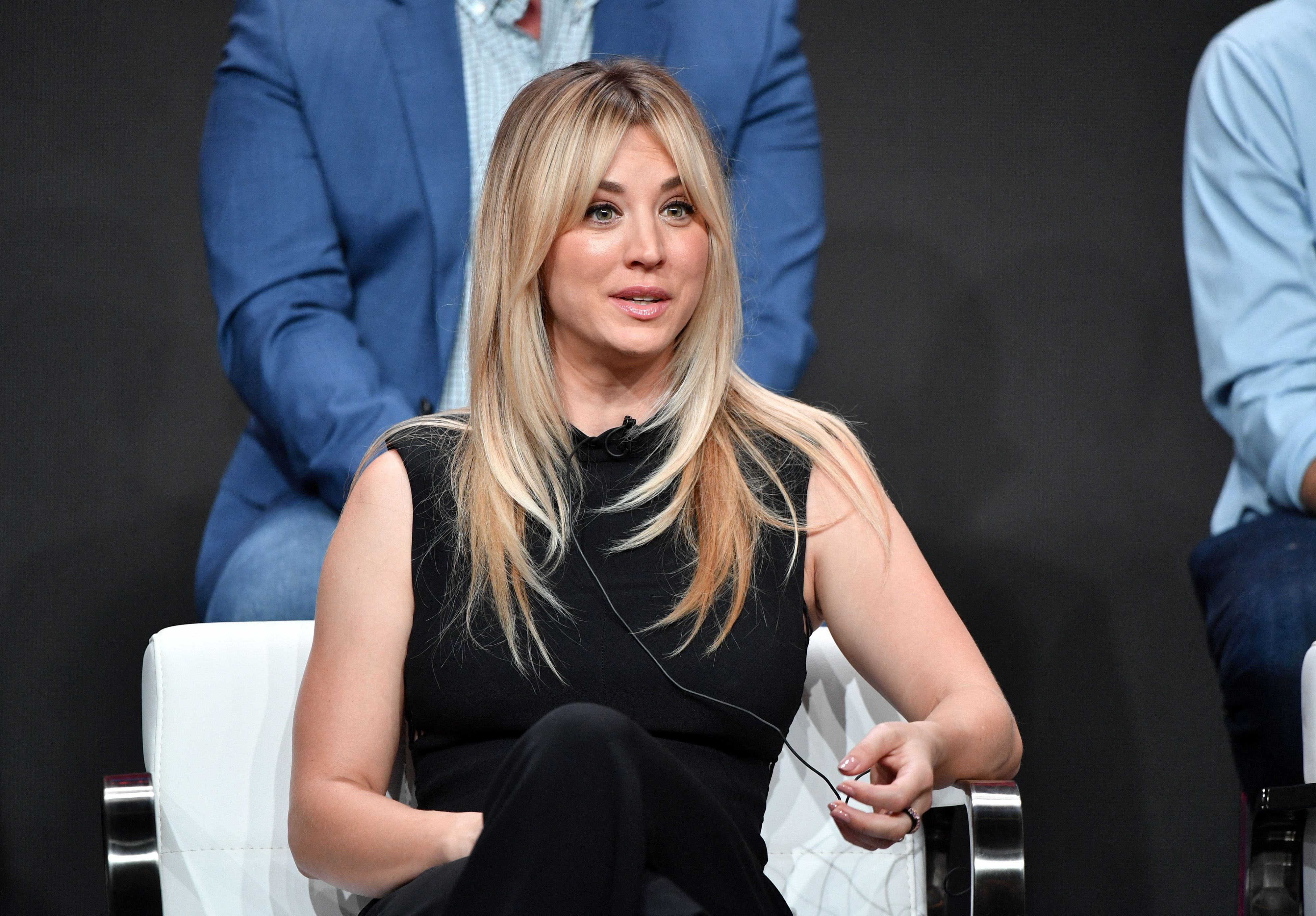 The 35-year-old actress adorned beautiful outfits and a huge chain necklace during the shoot. She posed in her long beautiful monochrome dresses and trench coats.
She had her hair in a simple but stunning ponytail. She thanked WWD on her Instagram page saying that the whole experience felt like a dream. She wrote:
"Another level, thank you WWD for this magical shoot in my backyard."
Kaley recently shared her photos in a pink Prabal Gurung gown with puffy off-shoulder sleeves and a flower on the bodice. The gown also had pockets on the sides.
She wore this outfit to the SAG Awards and complimented it with rosy make-up, sparkling jewelry, and Louboutin pumps. She looked absolutely gorgeous posing by a swimming pool.
Leading the list is Jessica Alba in a peach tracksuit.
Fans could not hold their excitement when Kaley posted a video of herself getting in bed still in the pink gown. She was binge-watching her favorite show.
She had alcohol in her hand to celebrate her nomination for outstanding performance in "The Flight Attendant." In another Instagram post, she thanked the awards for the nomination. She wrote:
"Wow, I am grateful to be a freakin actor. Now to continue binging my favorite show." 
Kaley is simply one of the most well-dressed actresses in Hollywood, but this does not go unrivaled. Models and celebrities have come out dressed in beautiful outfits and equally gorgeous jewelry.
Leading the list is Jessica Alba in a peach tracksuit she was wearing when was spotted in Los Angeles. She had paired it with a checked blazer and burgundy boots. 
Following closely behind was Phoebe Dynevor. The beautiful actress wore mules, paired with a ruched silk Reformation top. She was attending a new jazz launch.
Another celebrity who has warmed her fans' hearts with her beautiful outfit this June is Elsa Hosk. She looked stunning and ready for summer in a Christopher Esber dress, a matching white handbag, and beautiful sunglasses.