People: Harry & Meghan's Newborn Daughter Will Be Compared to the Queen Due to Her Name
A royal expert weighed in on what Prince Harry and Meghan Markle's daughter might face because of her very powerful name. 
A royal expert historian Robert Lacey discussed the impact Prince Harry and Meghan Markle's daughter, Lilibet "Lili" Diana's name would have on her while she grows up in America.
Of course, little Lili will grow up like most children, enjoying bike rides and making friends, but the almost two-week-old also has a very meaningful name that honors two of the world's most powerful and influential women.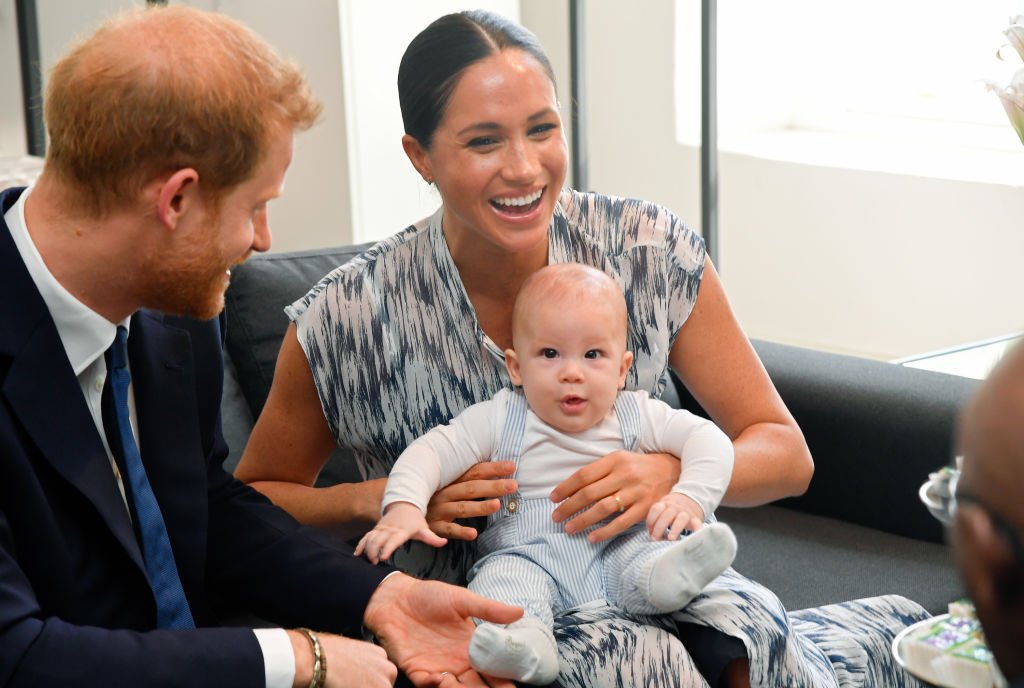 Lilibet honors Prince Harry's grandmother, Queen Elizabeth II, as it was a family nickname that stuck after the Queen had trouble pronouncing her own name as a young child. 
Therefore, Lacey explained that Lili would be compared to the Queen as she grows up, which will greatly weigh on her as the Queen is the most successful female monarch in British history. The historian explained:
"To be compared to the Queen, the most successful female monarch in British history, is a great weight."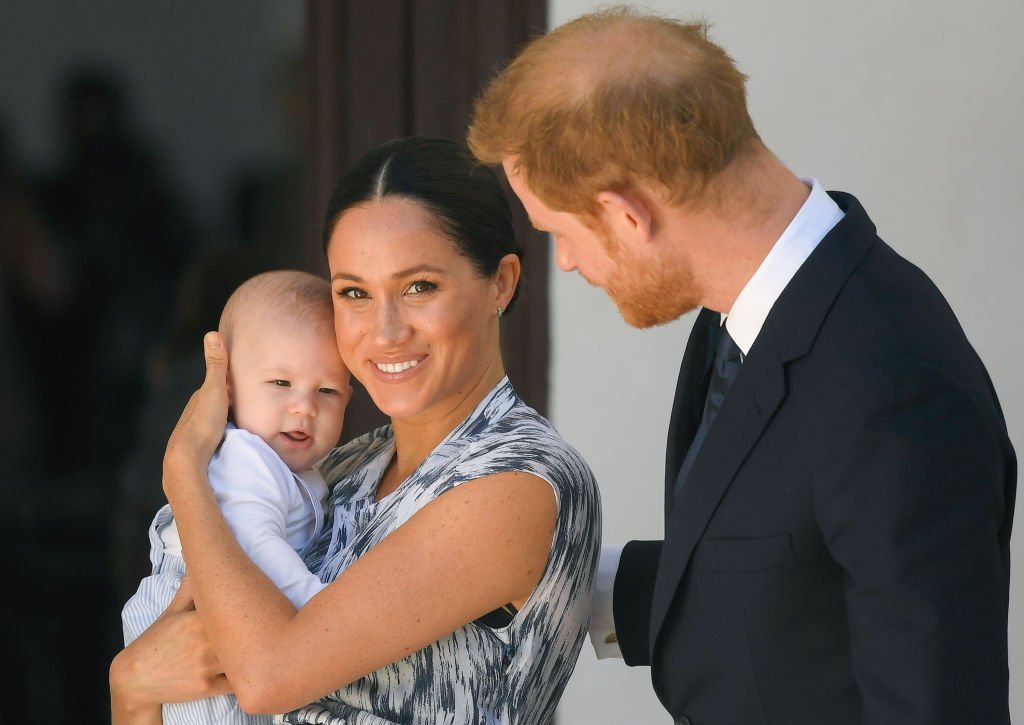 The expert added that it was a fact that would have to be explained to her when she is older enough to understand. Lacey remarked that it is interesting because the little American girl will not grow up with old-fashioned tradition.
Her second name, Diana, which she shares with her cousin, Princess Charlotte, is a tribute to her late grandmother, Princess Diana of Wales. Both Prince Harry and Prince William have kept their mother's legacy alive with their children. 
However, there was discussion on whether the Queen supported the name.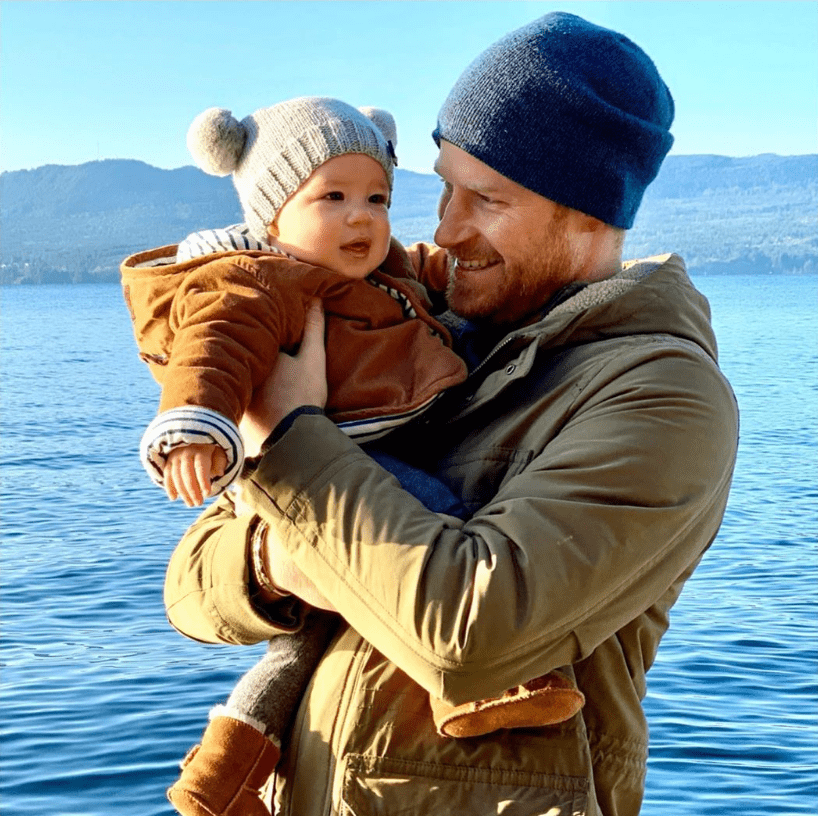 Besides honoring their mother by naming their daughters after her, the two brothers will be unveiling a statue in Princess Diana's honor at Kensington Palace this year, on July 1, for her 60th birthday. 
Prince Harry has also made an effort to teach his son about the late Princess of Wales, as there is a photo of her in Archie's nursery and her name was among some of his first words. Prince Harry remarked about the situation:
"It's the sweetest thing, but at the same time, it makes me really sad because she should be here."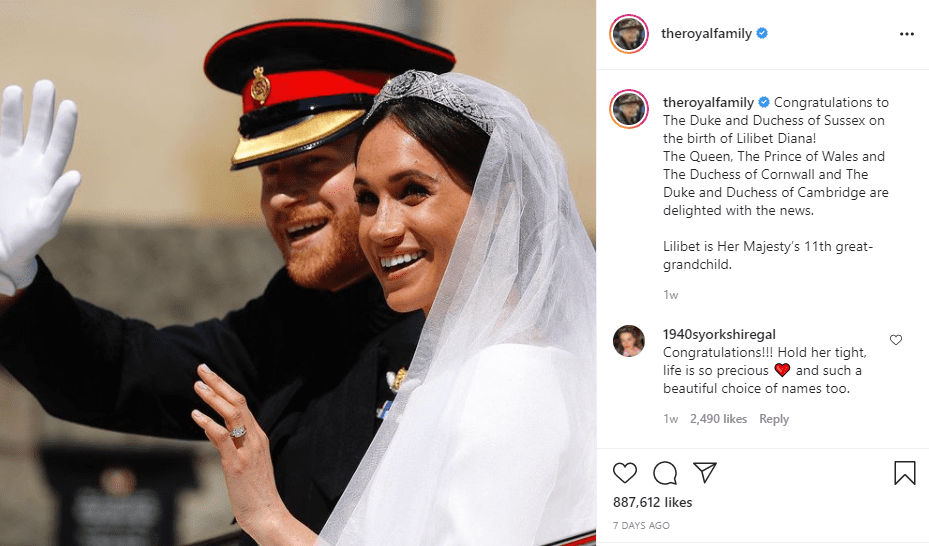 Lilibet definitely has big footsteps to fill, but with guidance from her mother and father, she can surely accomplish anything she puts her mind to. Her name will serve as a reminder of all the great things she is capable of. 
Many royal fans thought the choice of naming Lili after her grandmother was a token of affection from the Sussexes to the Queen. However, there was discussion on whether the Queen supported the name.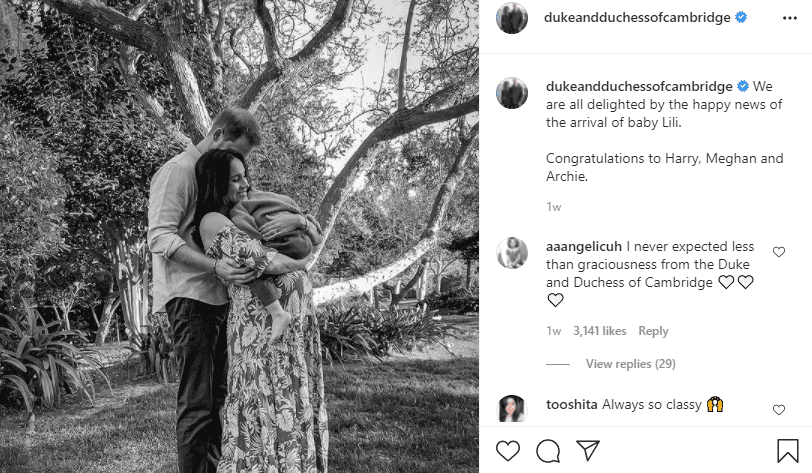 Shortly after Lili was born, a spokesperson for Prince Harry and Duchess Meghan stated that the Queen was informed of the name and that the royal couple would not have chosen the name if the Queen disapproved. 
Like her brother, Lili did not get a title after she was born. However, she may get one after Queen Elizabeth dies and Prince Charles becomes King, as a royal decree states that only grandchildren of the monarch can receive a title.