Alfonso Ribeiro & Robin Stapler's Only Daughter Sienna Graduates from High School Posing in New Pics
Alfonso Ribeiro could not hide his pride following his oldest child and daughter Sienna's graduation from high school and shared adorable snaps from the special day on his Instagram page. 
One of the joys of parenting is watching one's child excel and achieve milestones as they grow into adulthood. Such moments fill parents with pride and happiness. 
Those were actor Alfonso Ribeiro's exact feelings after his firstborn child, and daughter Sienna graduated from high school on Friday, June 11. The proud dad shared multiple pictures of Sienna's special day on his Instagram page.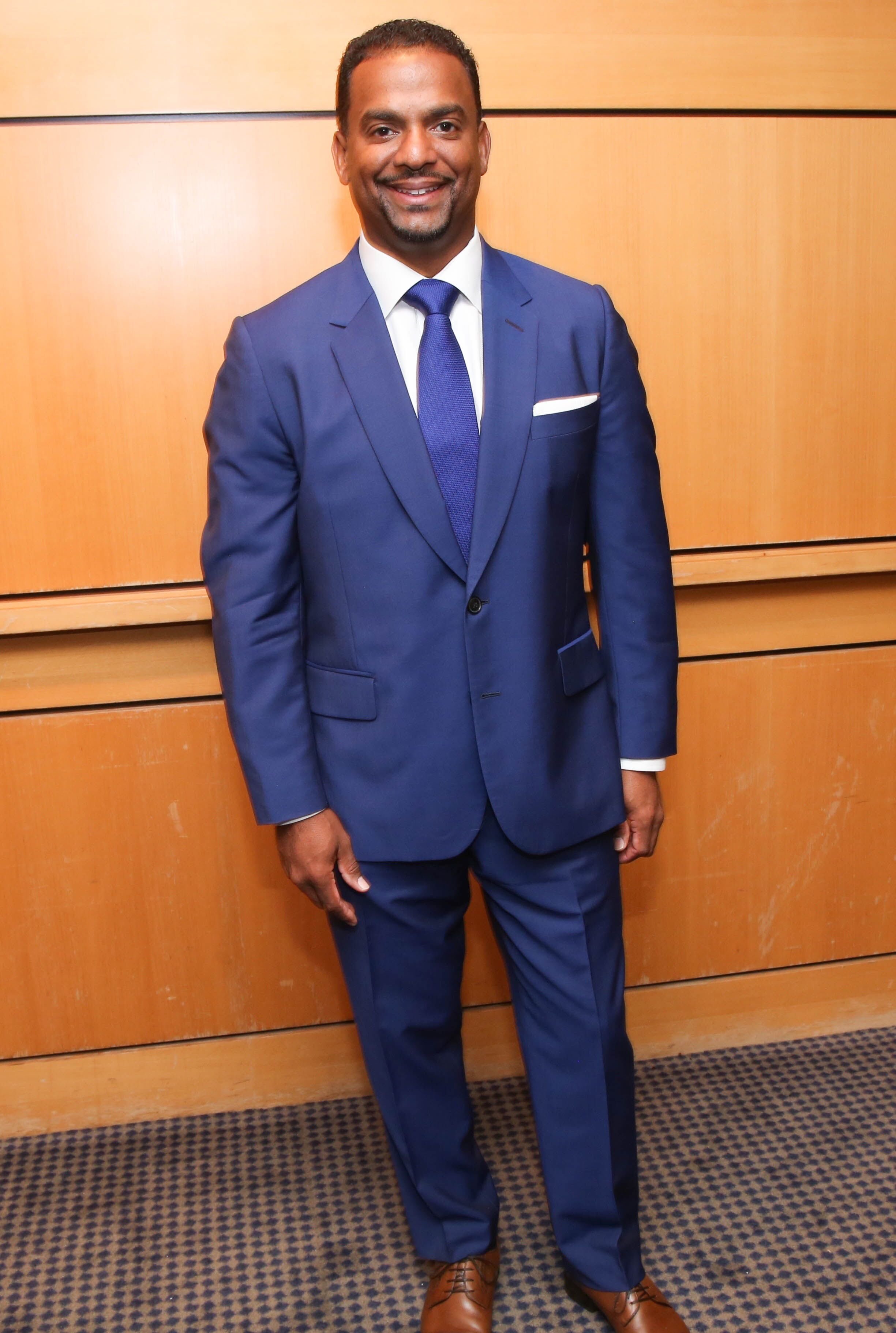 The first snap showed the beautiful Sienna, 18, posing all smiles in her graduation gown. The second picture showed her standing among other members of her graduating class during their graduation ceremony. 
In the third snapshot, Sienna posed with her dad and her mom, Robin Stapler, who Alfonso was married to from 2002 to 2006 when they divorced.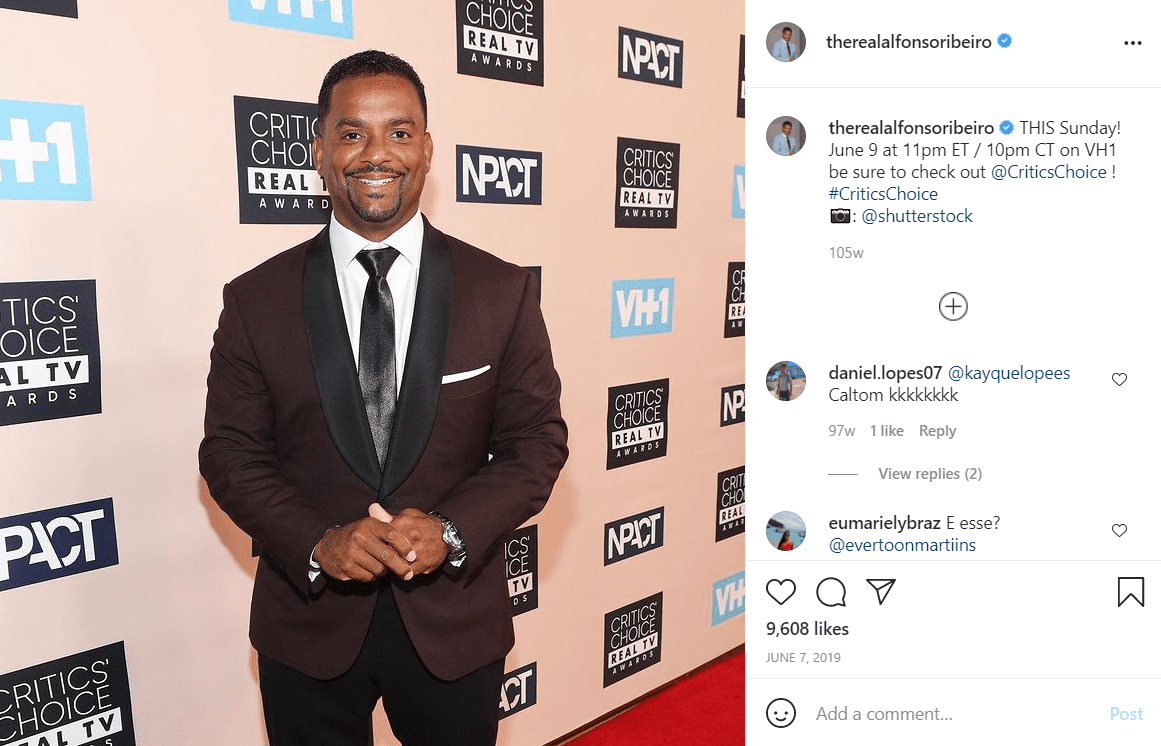 In the post's caption, Alfonso expressed pride that Sienna had graduated from high school. He said she would do big things in her life. The actor also wrote about his daughter, "She's smart, beautiful, motivated, funny, passionate and makes everyone around her happier."
Alfonso is known for celebrating each of Sienna's milestones. On June 8, 2017, he celebrated her graduation from middle school. 
The father of four is also a hands-on dad and said he has two jobs.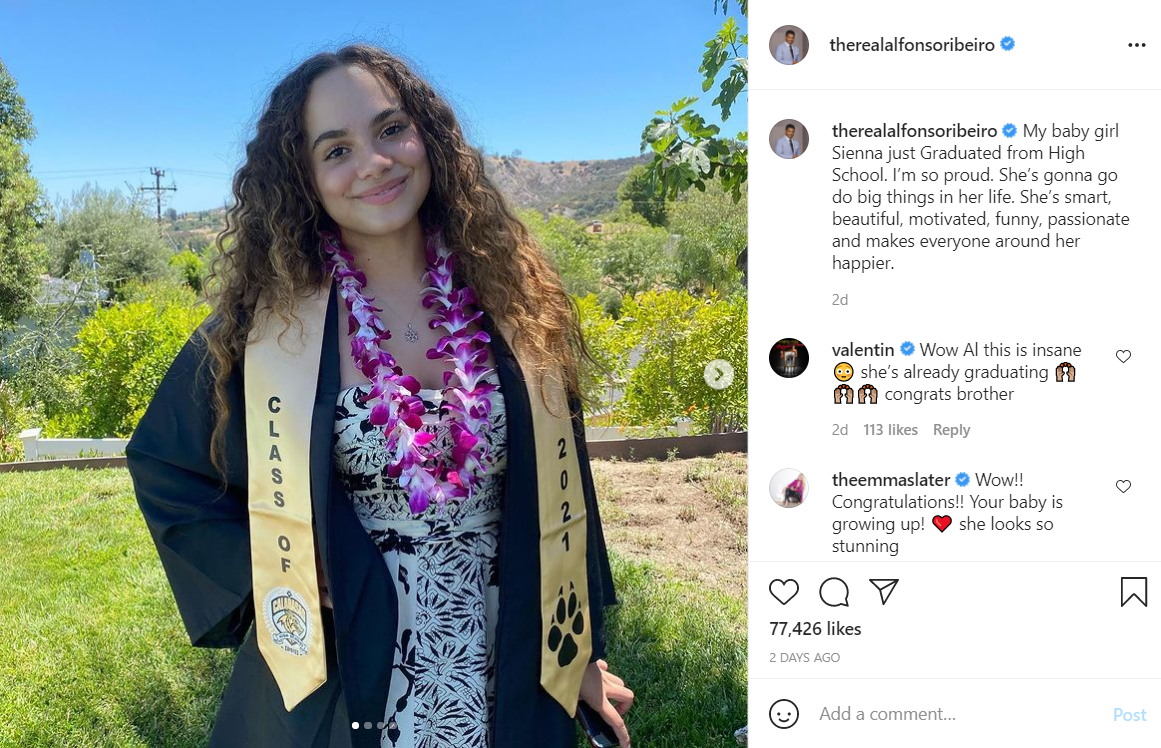 Then, the "Fresh Prince of Bel-Air" star shared a picture of Sienna carrying her younger siblings, Alfonso Lincoln Ribeiro Jr., and Anders Reyn Ribeiro, who he shares with his wife, Angela Unkrich. He captioned the post: 
"My super amazing daughter sienna graduated from middle school today. #soproud."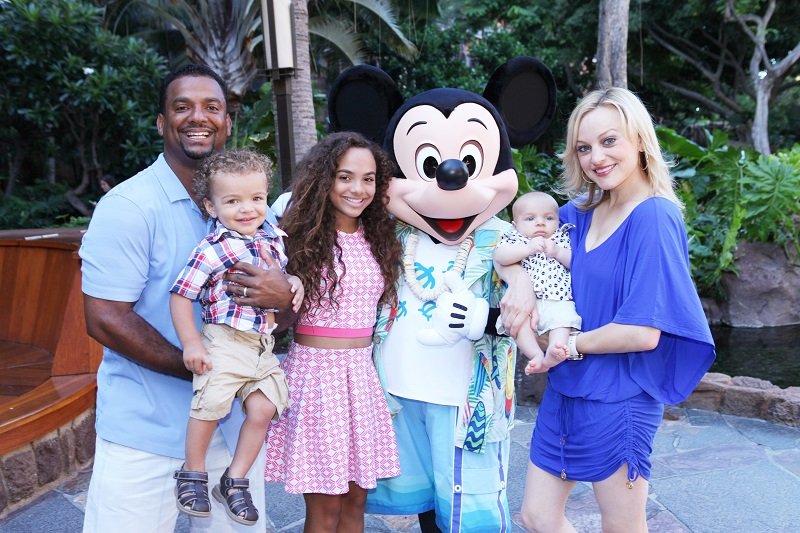 Besides Alfonso Jr. and Anders, Alfonso also shares a daughter, Ava Sue, with Unkrich. The couple, who tied the knot in 2012, welcomed Ava in May 2019. 
Alfonso is a great dad of his four kids and enjoys spending time with them, traveling the world, and going on big vacations all the time.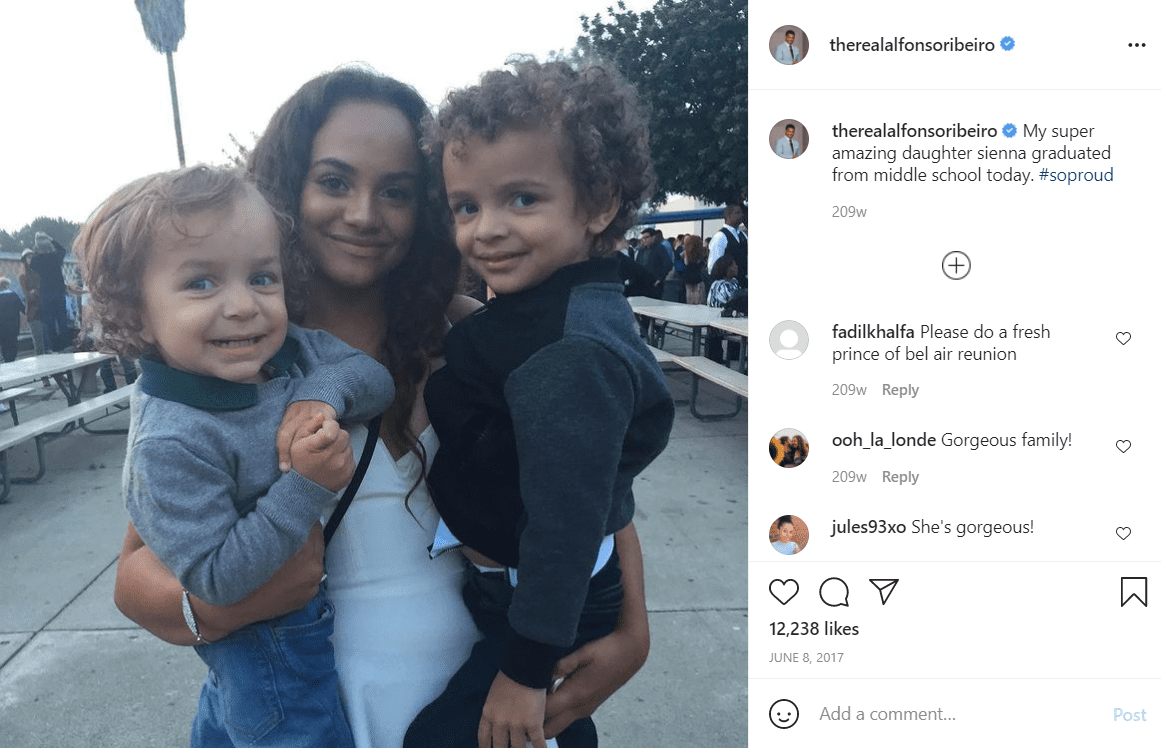 The father of four is also a hands-on dad and said he has two jobs: being a parent to his kids and giving them the best experience he could give them while teaching them how to become better adults.