Meghan Markle's Dad Thomas Says He Heard about Baby Lili's Birth on the Radio
Thomas Markle recently talked about learning of his granddaughter's birth. There was no phone call from his estranged daughter, Meghan Markle, as he shared more on their relationship.
Meghan Markle's father, Thomas Markle, recently sat with Tom Steinfort on "60 Minutes," where he gave a revealing interview about the state of his relationship with his daughter, Meghan Markle, some years after their rift started.
Thomas said that the estranged relationship between him and the Duchess of Sussex is ongoing. He claimed to have learned about the birth of his granddaughter, Lilibet Diana, on the radio, adding that no phone calls came through.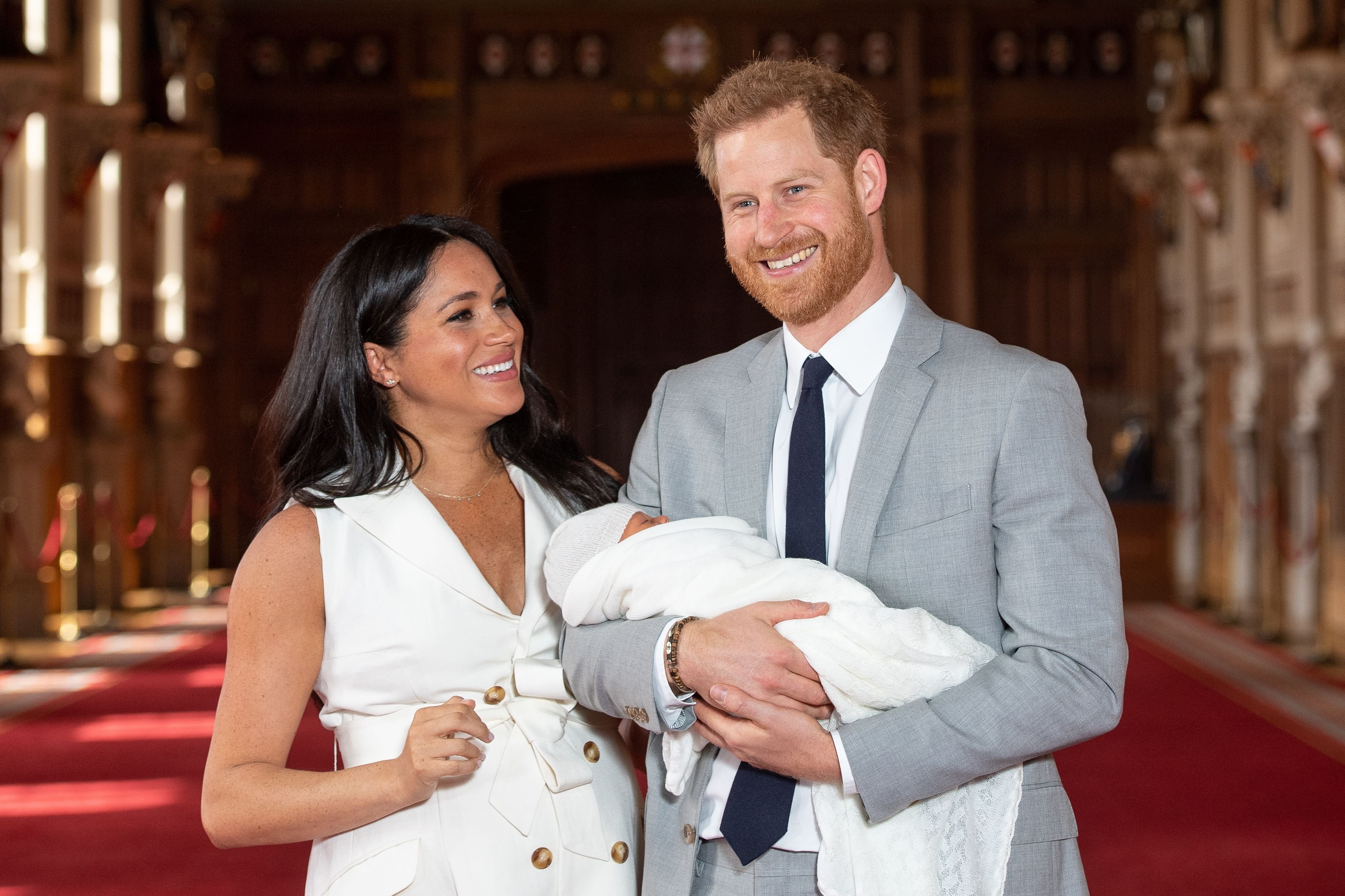 When asked about the last time he spoke with Meghan, Thomas shared that this was two days before her royal wedding in 2018. He reckoned that Meghan now lived hours away from him, but they had still not seen each other. 
Thomas noted that he was worried he might never get to see his grandchildren, and he was calling out for the end of the issues he and Meghan had. Thomas added that he would be very disappointed if he does not get to hold his grandchild.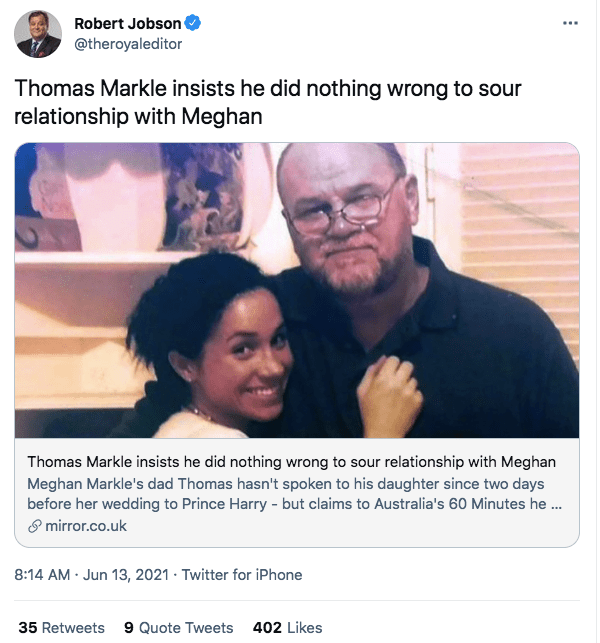 The former Hollywood lighting director relayed that he kept the hurt inside. When asked if he was worried he "might never get to meet" Archie and Lilibet, he shared that there was a good chance he might never get to see them.
A source revealed that Ragland has been showing hands-on support and that was considered "a major bonus."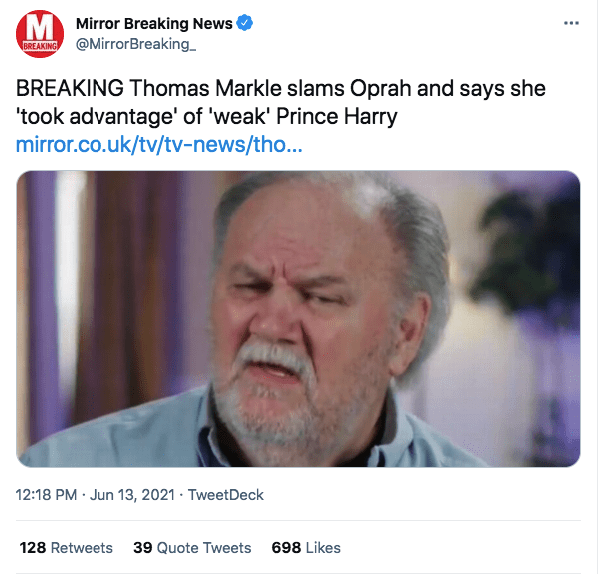 The interviewer asked if he was ever tempted to turn up in California and at his daughter's doorstep. Thomas answered that he would not resort to that, as it would make him seem like a stalker. 
He added that the royal couple knew where he lived, and he would love for them to visit. Thomas indicated that Father's Day was coming, and he would feel the hurt by that time.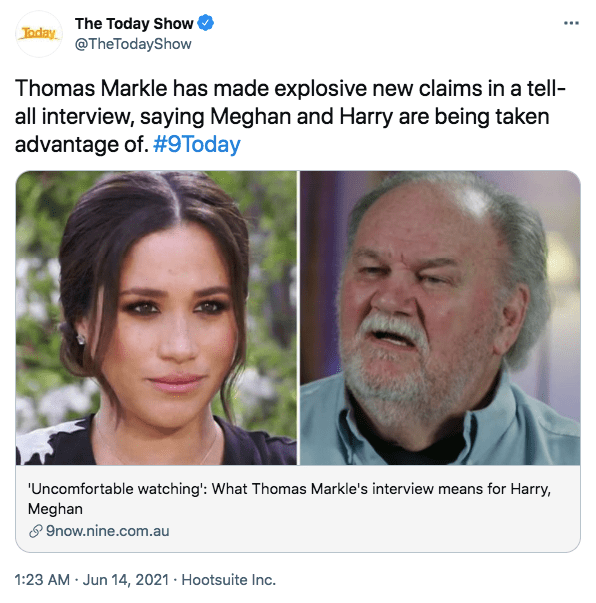 Thomas, who said he would be 77 in July, relayed that he was scared that this would go on "forever," but his hopes were up. He added that he was sorry about the initial problem.
During the interview, the estranged dad mentioned that he was deeply hurt and wanted answers. Thomas admitted to making mistakes, noting that he "apologized a hundred times for it."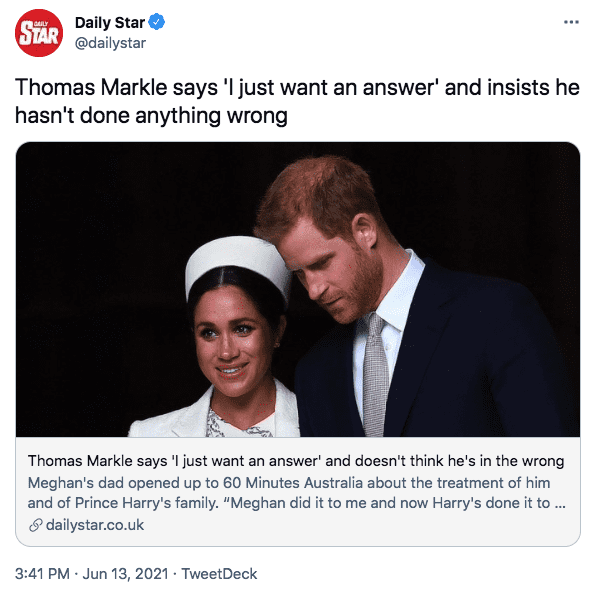 Thomas's words refer to the 2018 hoax that the paparazzi pulled a few days before Meghan's wedding. He was said to have gotten paid to stage some photos for tabloids.
He would later announce that he could not walk Meghan down the aisle due to health issues. In an old-time interview, Thomas mentioned that he hung up on Harry during an argument following the news on the staged snaps.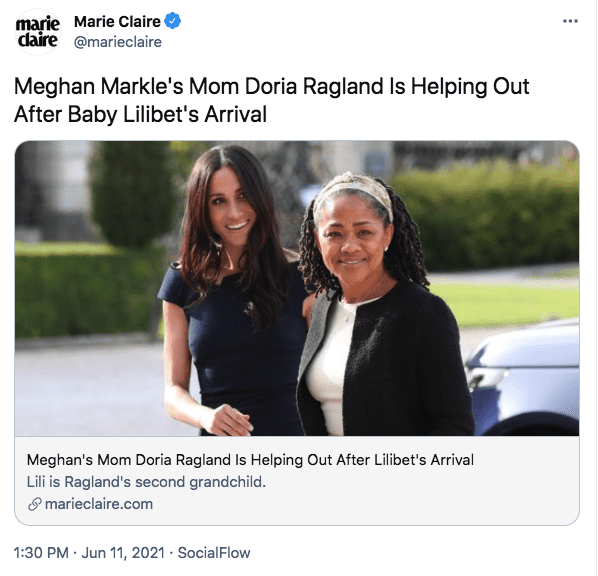 Through it all, it seems the reverse is the case when it comes to Meghan's mom, Doria Ragland. A source revealed that Ragland has been showing hands-on support and that was considered "a major bonus."
An insider also shared that the Duke of Sussex cherishes and adores his mother-in-law. It was also noted that Harry was grateful for her presence especially in the trying times with the media.