Simone Biles Shows off Her New Collar Bone Tattoo Posing in a White Crop Top in New Photo
Simone Biles recently took to social media to show off her latest tattoo acquisition in a shot that captured her dressed in a white crop top. 
Decorated gymnast Simone Biles has just added a new collar bone tattoo to her list, and she took to her Instagram page to share a picture that saw her strike a pose that showcased it. She captioned the shot
"Sunshine on my mind."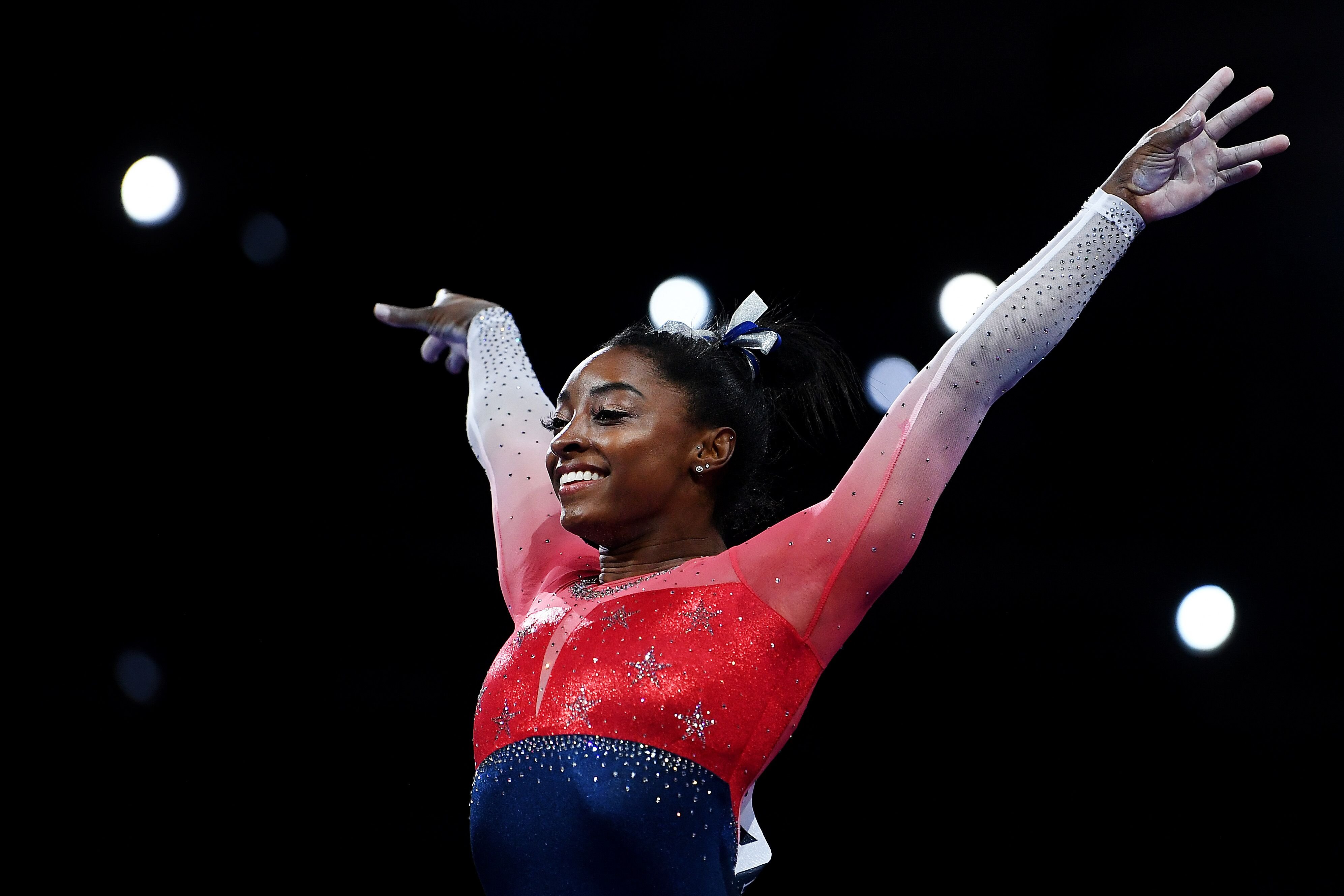 The talented woman was dressed accordingly as well; she wore a stylish wide-brimmed hat, large dark shades, and a white crop top that revealed the new tattoo she got on her collarbone. 
The tattoo was not an image as many people would usually opt for. It was something more delicate— a simple one-lined scrawl positioned just beneath her collar bone. 
The words were written so that their contents remained indecipherable, a feature that had her fans groaning in the comment section.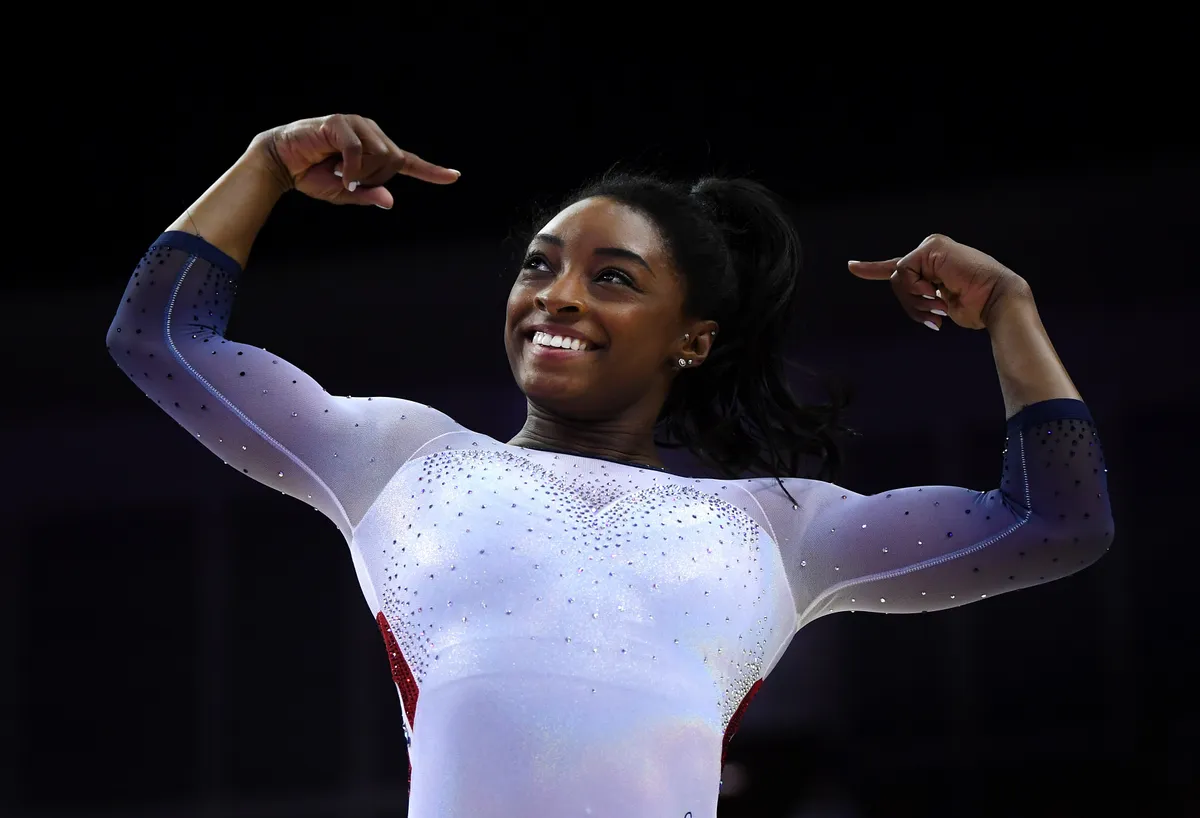 One fan wrote, "I wish I could read what the tattoo says. Looks awesome." A few others echoed the sentiment, but ultimately it is up to Biles to reveal what the words mean. 
The past couple of weeks has seen the spotlight shine on Biles more brightly than at any other time in her career. It would be safe to say she is at her peak and her performances at the recently concluded national women's all-around gymnastics competition proved it.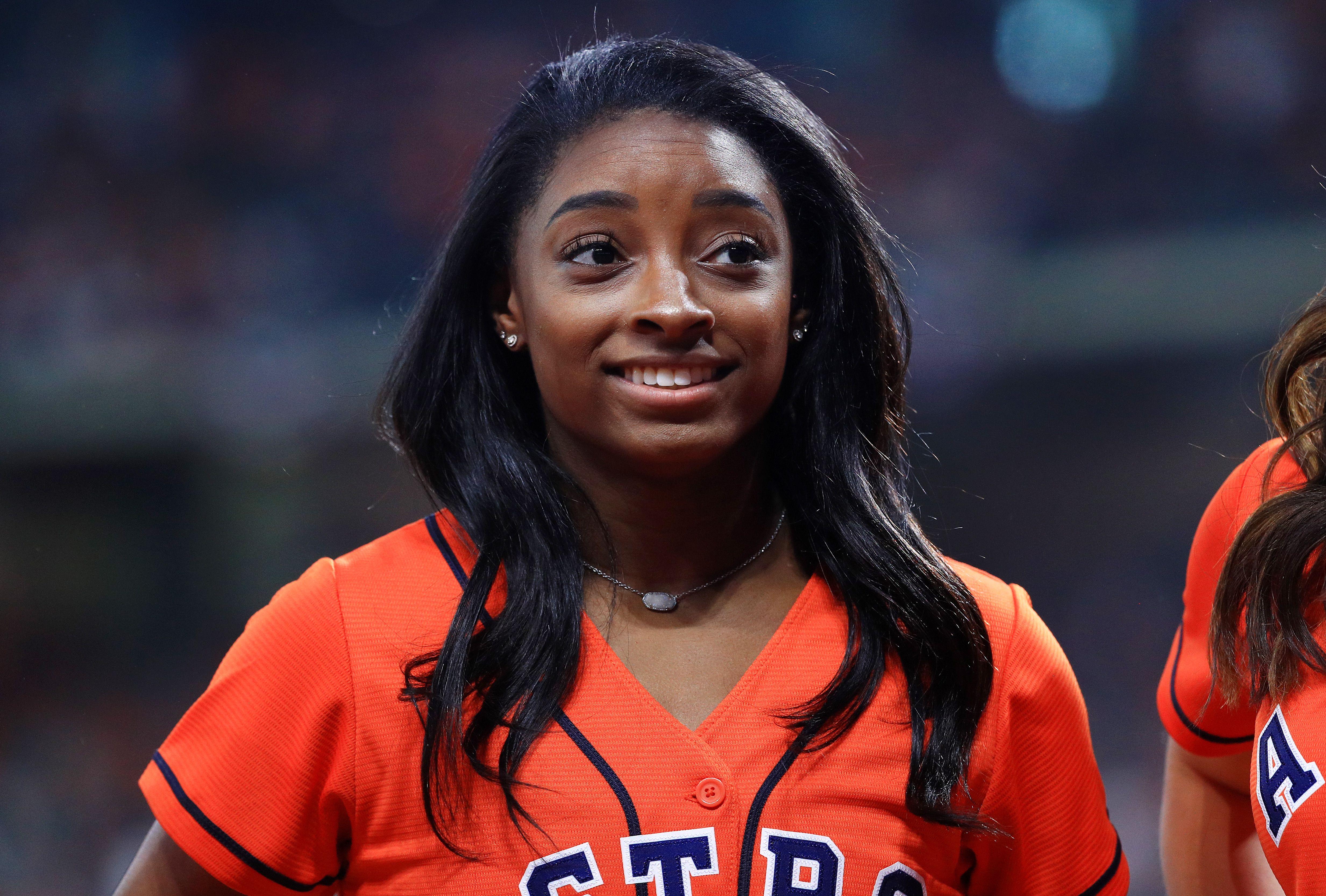 It was held over a weekend in Fort Worth, Texas, and her stellar performance won her the seventh all-around U.S. championships title. The achievement put her toe to toe with Alfred Jochim, who currently holds the most titles won by an American. 
She wants her legacy to remind any athlete that it is fine to accept being good at something.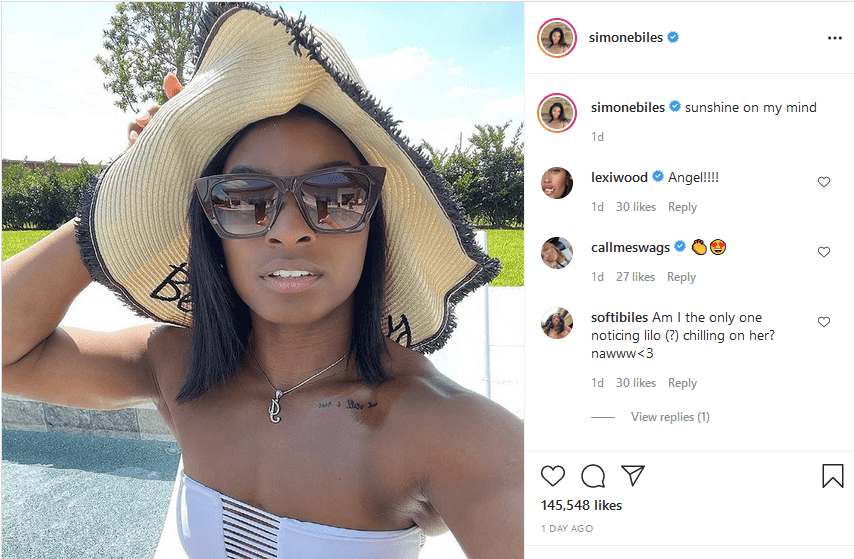 Biles will use her next attempt to become the first woman to secure a winning streak of Olympic championships in more than five decades and, as such, has her sights set on the upcoming Tokyo Games. 
For Biles, who is fond of debuting new gravity-defying skills, the recently concluded all-around championship could be her last. Many suspects she will follow up her performance at the Tokyo Olympics with a retirement.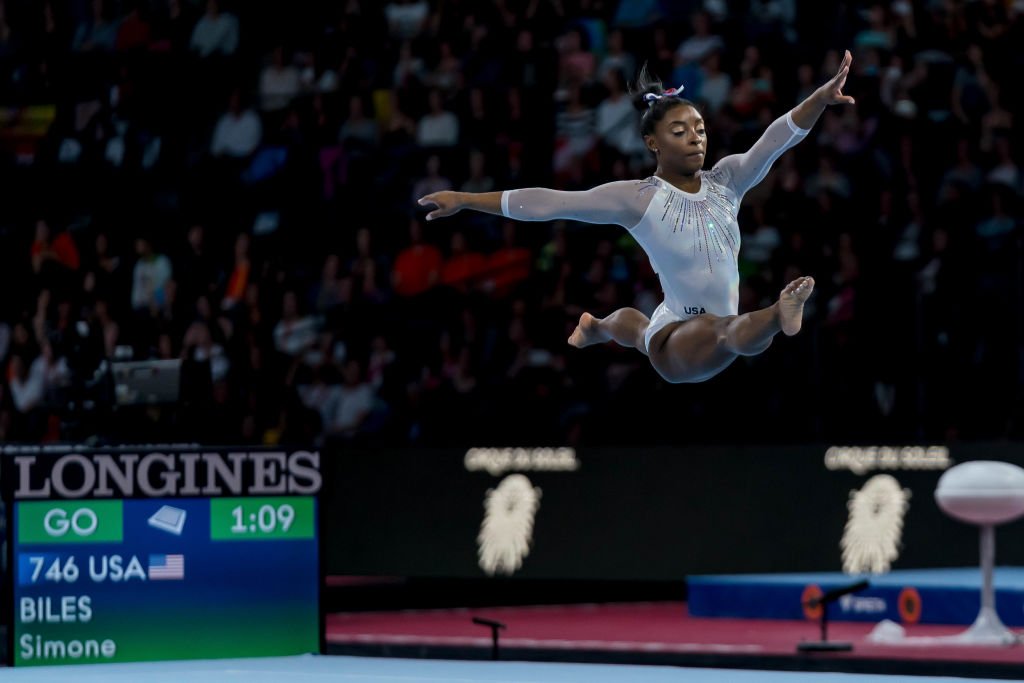 The U.S. team trials for the Olympics will reportedly be held between June 24 and June 27 in St. Louis. Provided there are no more postponements; the Tokyo Olympics is set to begin in late July. 
Should she retire after the event, Biles has revealed that she wants her legacy to remind any athlete that it is fine to accept being good at something because it will only pave the way for mastery of whatever it is.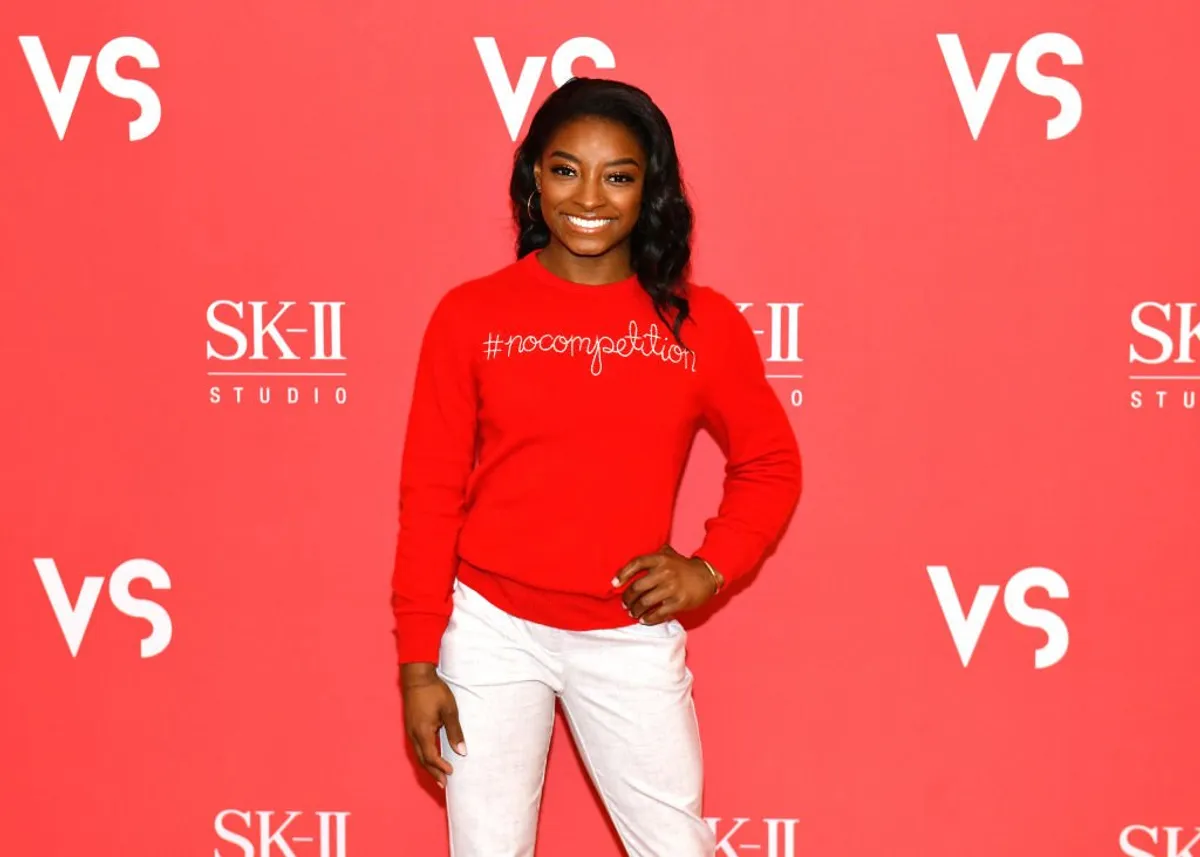 Biles makes sure to display and own her emotions, whether during practice or at an event. Speaking about that and its effect on youngsters looking up to her, Biles stated that they are why she never tries to mask what she is feeling. 
Fans can't wait to see all those emotions playing on her face in the upcoming Olympics. With her skills and confidence, there is little doubt that Biles will come out on top— again.