Rude Man Blocks Disabled Woman's Way With His Cart, Karma Teaches Him a Lesson – Story from Subscriber
A man rudely pushes his way past a disabled woman at the supermarket and ends up learning all about bad Karma.
Jordan Peters was late, and like the rabbit in Alice in Wonderland, the faster he ran the slower he seemed to get to where he needed to be. To be fair, it wasn't really his fault he was late.
His sister had phoned him halfway through the workday and demanded he take over the organization of their mother's surprise 60th birthday. Jordan was harried, angry, and irritated, and that was how he got himself into trouble...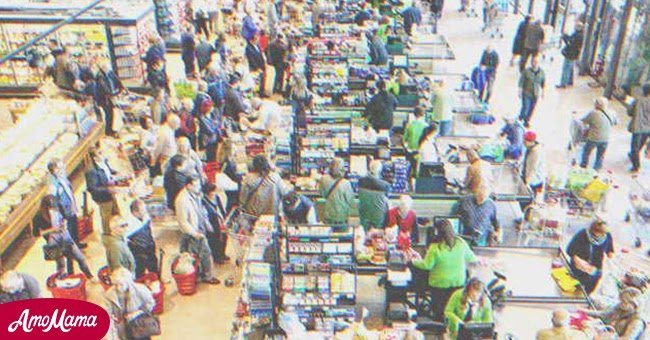 As soon as his workday ended, Jordan was out of the door. He drove to the closest supermarket and circled in the parking lot for 20 minutes looking for a parking spot.
Unfortunately for Jordan, it was Friday afternoon and the parking lot was packed with shoppers getting ready for the weekend. Then Jordan spotted an opening. He hesitated a moment, then he cried: "I don't care! Besides, it's only for a few minutes!"
He parked and hurried to fetch himself a shopping cart. Inside the supermarket, the chaos continued. Jordan hurried down the unfamiliar aisles consulting the shopping list his sister had messaged him.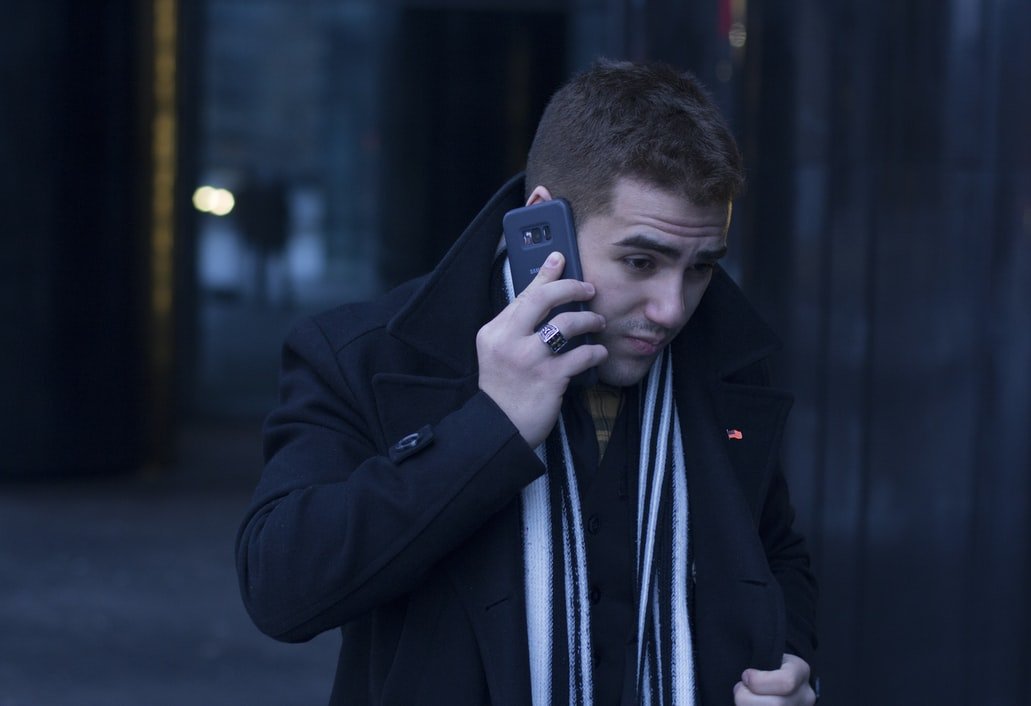 He was getting more and more anxious. He was never going to get there on time for the surprise. Jordan had almost everything, now he needed to go to the bakery section and pick out a birthday cake.
"Just a few minutes more," he chanted to himself as he sped down the aisle, "Just a few minutes more!" But when he got there there was a long lineof people wanting to buy cakes and brownies and cookies.
Half an hour later, Jordan was still languishing in a queue waiting... Finally, it was his turn! He asked for a chocolate cake, and carefully placed it in the cart. Now he could go!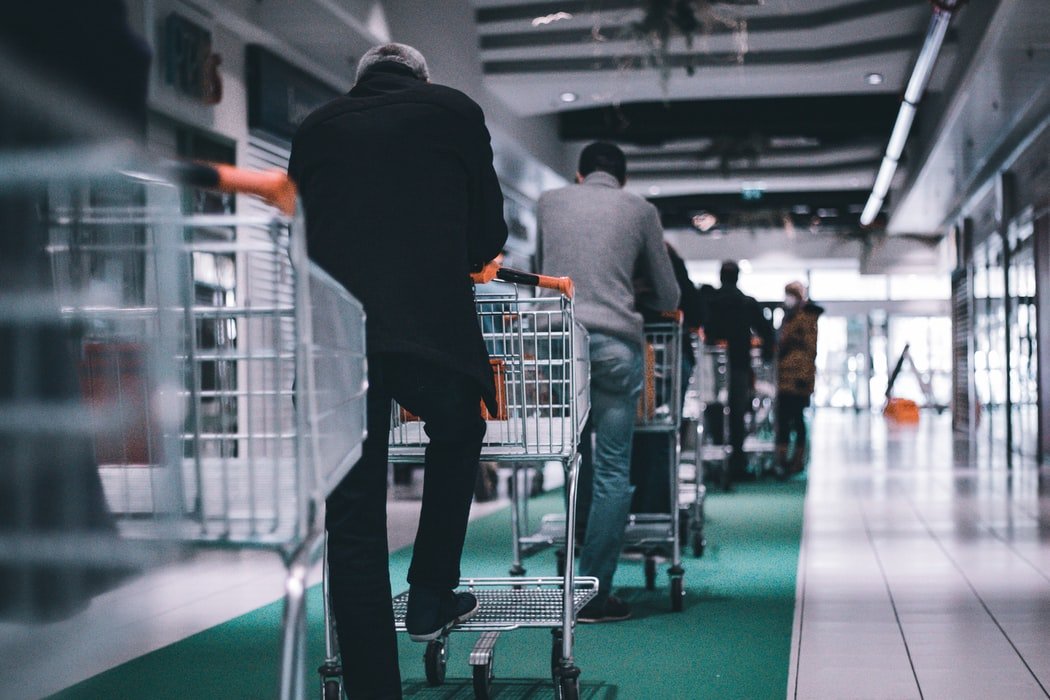 Jordan raced towards the nearest till. Thank God! he thought, There's no one there! Then out of the corner of his eye he saw someone approaching the till ahead of him.
It was a young woman in an electric wheelchair, and as she mad to approach the till. Jordan shoved his cart forward, and narrowly missed hitting her. "Hey!" the woman cried, "Careful!"
Jordan started taking his shopping out of the cart. The teller was staring at him. "That wasn't right!" she said, "That lady was ahead of you."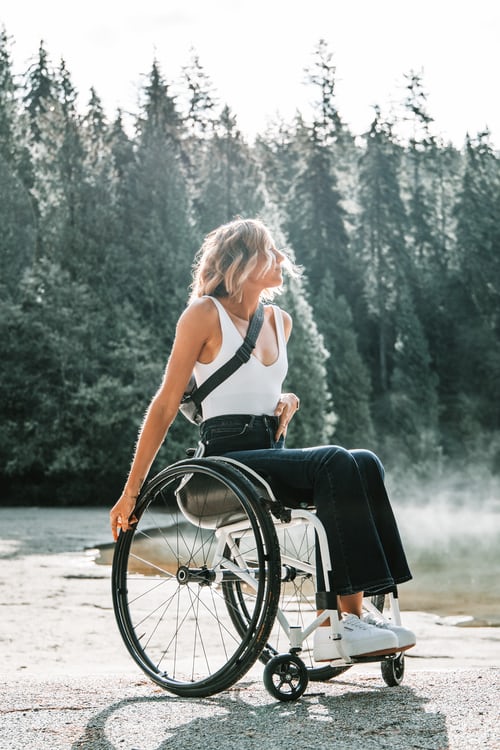 Jordan looked at the woman with disdain "I was faster!"
The woman in the wheelchair said quietly: "You missed running me over by millimeters. You could have hurt me."
Jordan looked over his shoulder at the woman. "Well I didn't, did I?"
"No, but..."
Friendship and understanding can be found in unexpected places.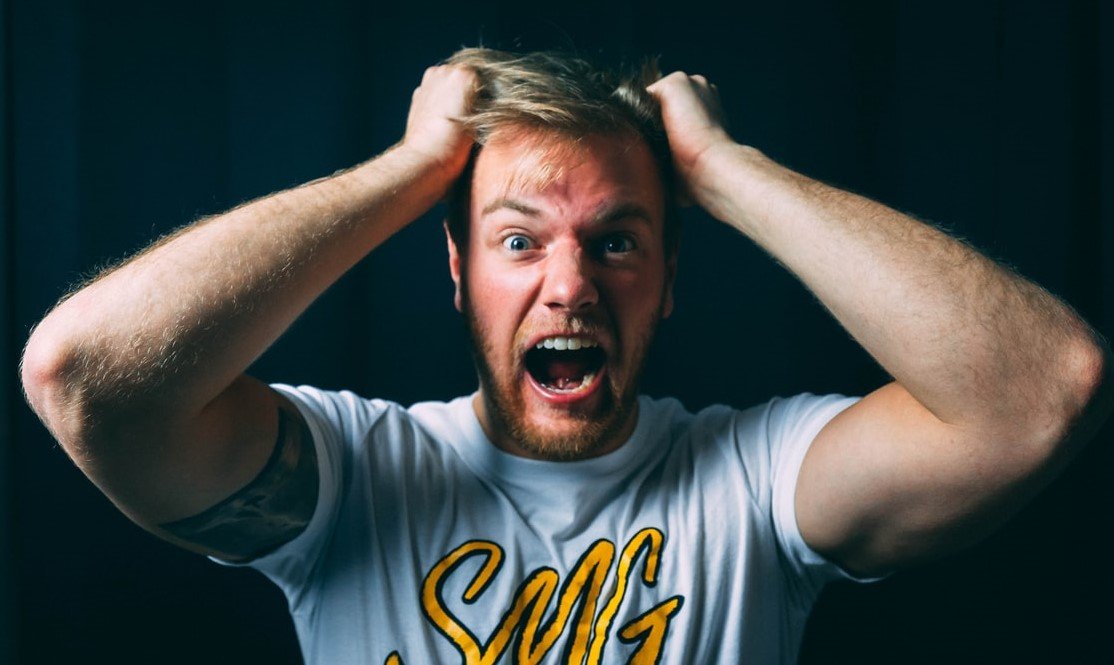 Jordan sneered. "I suppose you expect special treatment because of that wheelchair, right? Well, not from me, lady! it's not my fault you're a cripple. I don't owe you squat!"
Jordan paid for his groceries and the cake and sailed out of the store. He glanced at his watch. With luck, he would make it... But Jordan was in for quite a shock. His car was gone!
He had parked in a parking spot designated for the handicapped and his car had been towed away. Jordan dropped his shopping and clutched at his hair. "THIS IS THE WORSE DAY OF MY LIFE!" he cried.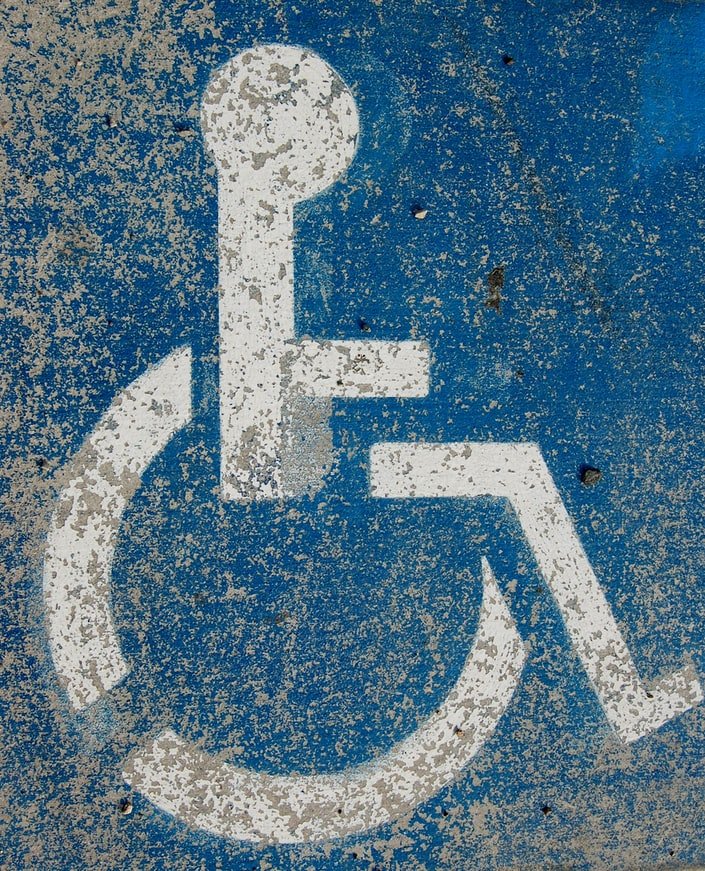 He was ashamed to feel tears trickling down his cheeks. He scrubbed his eyes and found himself looking down at the young woman in the wheelchair. "Are you alright?" she asked gently.
"Are you following me?" Jordan asked.
The woman laughed. "No!" she said, "I'm parked right here!"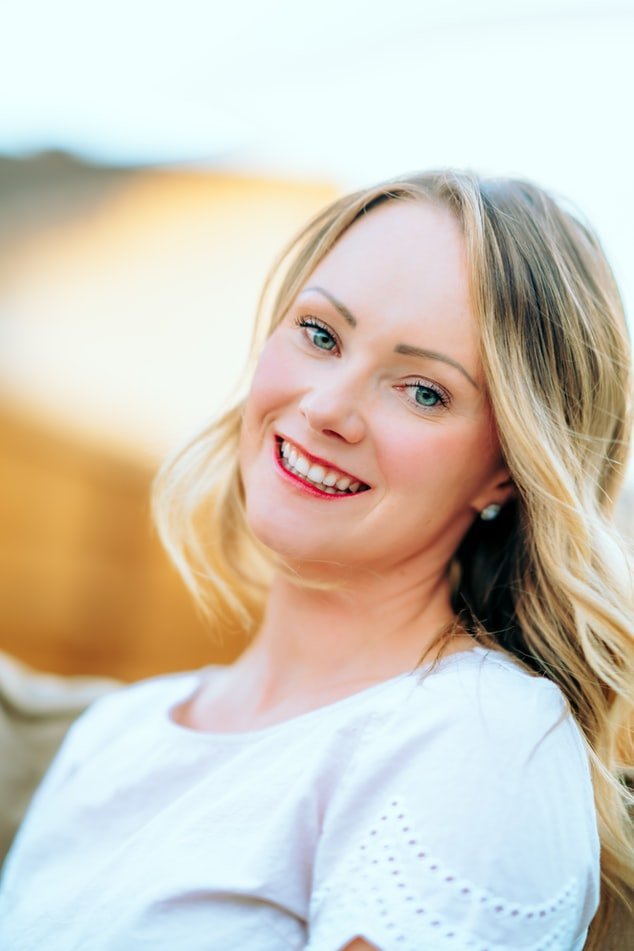 Jordan sighed. "So was I... They towed me away... And now my mother's birthday is ruined and it's my fault!"
"Your mom's birthday?" the woman asked.
"My sister dumped everything on me at the last moment." Jordan blushed. "I guess I was in a bad place...I'm sorry about what I said."
The woman shook her head. "Let it go. If there's one thing I've learned since my accident it's to live in the moment. So... How about I give you a lift to your party?"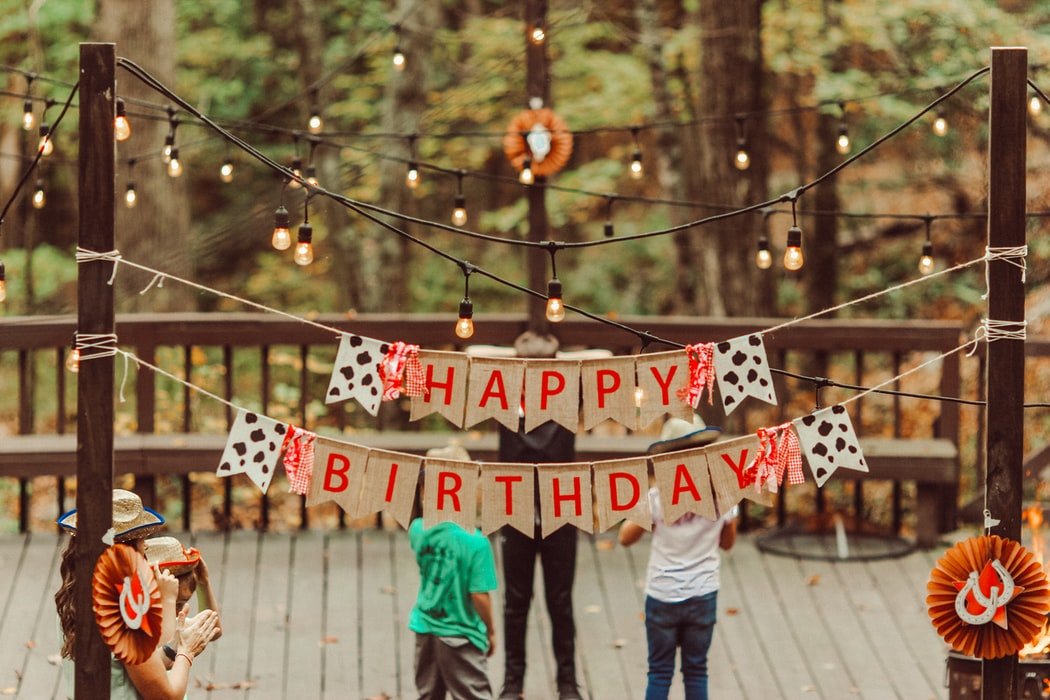 Jordan gasped. "Are you serious? After what did to you? You'd do that for me?"
The woman smiled and Jordan noticed that she was really pretty. Jordan watched impressed as the woman expertly levered herself into her car and pulled in her wheelchair. 
"Come on," she said, "Get in!"
Jordan did and by the time they arrived at his mother's house, he and Daisy (that was the woman's name) were on the way to becoming good friends. Daisy stayed to help him and stayed for the party too. Jordan had made a friend who made him a better person.
What can we learn from this story?
1. Be respectful of everyone, and don't discriminate against those who are different from you. Jordan took advantage of Daisy's disability to get ahead, but Karma got him.
2. Leave resentments and the past behind. Daisy taught Jordan a valuable lesson, that friendship and understanding can be found in unexpected places. 
Share this story with your friends. It might inspire people to share their own stories or to help someone else.
If you enjoyed this story, you might like this one about a gold digger who humiliated a shop assistant and was instantly hit by karma.
This story was sent in by our subscriber. All names have been changed to protect their identity and ensure their privacy. If you would like to share your story with us, please send them to info@amomama.com
ⓘ NEWS.AMOMAMA.COM does not support or promote any kind of violence, self-harm, or abusive behavior. We raise awareness about these issues to help potential victims seek professional counseling and prevent anyone from getting hurt. NEWS.AMOMAMA.COM speaks out against the above mentioned and advocates for a healthy discussion about the instances of violence, abuse, sexual misconduct, animal cruelty, abuse etc. that benefits the victims. We also encourage everyone to report any crime incident they witness as soon as possible.