David Archuleta's Life after 'American Idol' Including Coming Out, PTSD, and His Father's Arrest
David Archuleta had quite a rough patch after "American Idol," but today, the singer is in a better place. Take a look at what he has been up to over the years.
In 2007, David Archuleta was only a teenager when he was first introduced to America and the world at large on season seven of "American Idol."
Since then, the singer has had various experiences: the good, the bad, and the ugly. Now, David couldn't have asked for a better life. Read on to know all he has been up to since leaving "American Idol."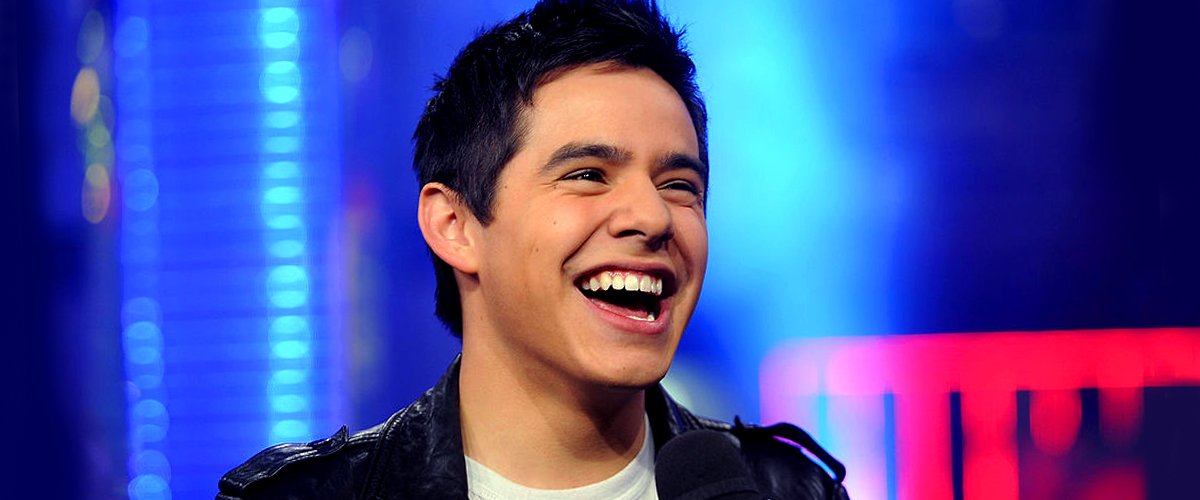 MENTAL HEALTH STRUGGLES
Like many that appeared on reality tv shows, the life after is usually the hardest. David was no different, and his experience was no better.
Speaking about his time on the show, the singer admitted that being on "American Idol" came with its own kind of PTSD that left him struggling for years.
He explained that it felt like being a character on a television show except that there is no script, and a contestant's personal life is used and may be exploited.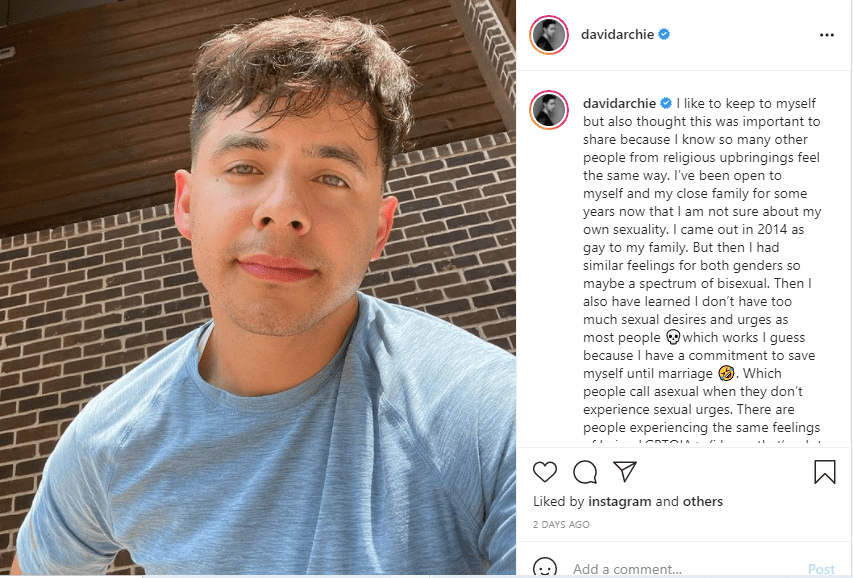 David noted that even though some parts of a character's life are shown to the public, other parts are tweaked to fit into the show's narrative.
The result is that many fans and viewers start believing what they have seen and start having unrealistic expectations—both of which place a certain amount of pressure on said contestants.
To help with his PTSD, David sought help and signed up for therapy after Melinda Doolittle, a fellow "American Idol" contestant, suggested it to him and all others who have been on reality television.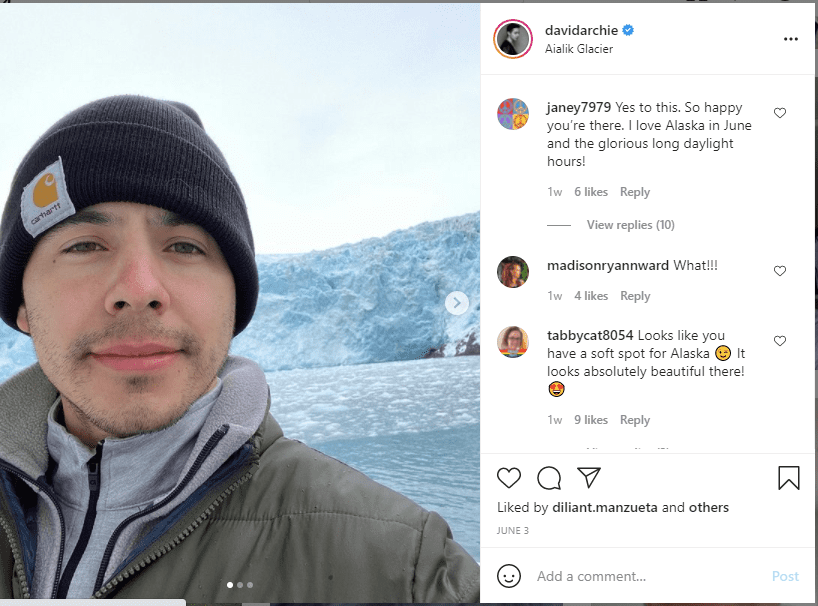 Though David's experience on the show was not completely positive, he still acknowledges those who supported him till the end.
In March, the singer shared a tweet celebrating 13 years of the night he lost the show alongside a video of some little girls who were seemingly devastated that he did not win.
The singer sweetly wrote that he wishes the girls are doing fine wherever they are, and sure enough, fans trooped to the comments section to share their well-wishes.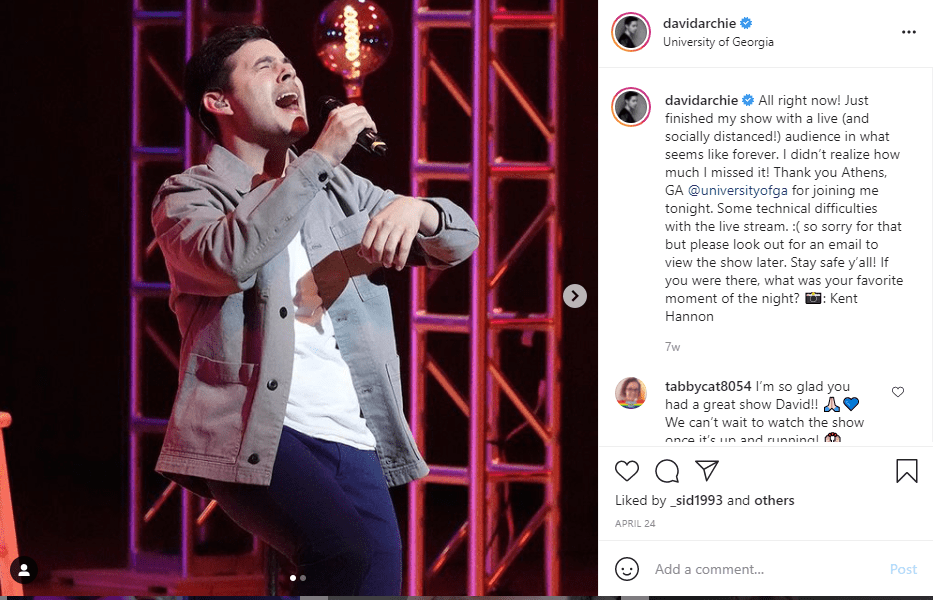 HIS PARENTS
One of the things viewers got to see was the dynamic between David and his father, Jeff Archuleta, who also doubled as his manager at the time.
The singer revealed this in a lengthy Instagram post where he admitted to coming out to his family as gay years ago — in 2014.
Over time, the show somehow managed to paint Jeff as a controlling manager, something that almost ruined David's relationship with Jeff.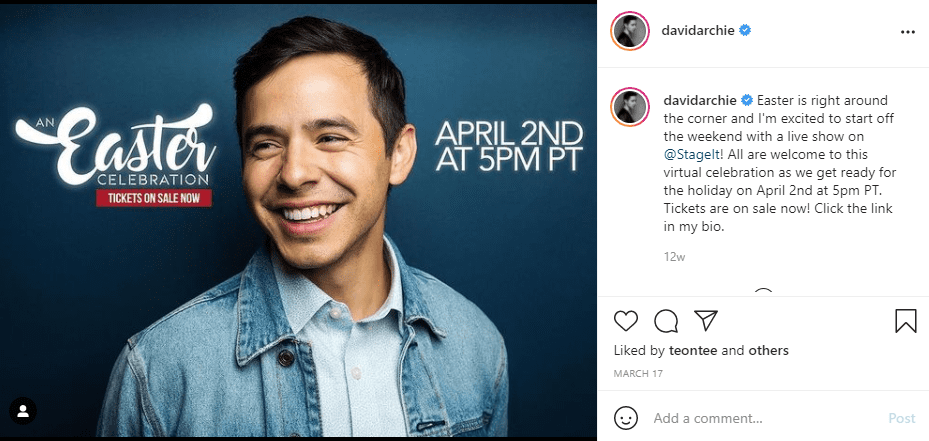 The singer admitted that even though he enjoyed being on "American Idol," he felt guilty because of how the show portrayed Jeff and how badly it affected his family.
But while "American Idol" might have painted Jeff in a bad light, he might also have had a part to play in the public's perception of him.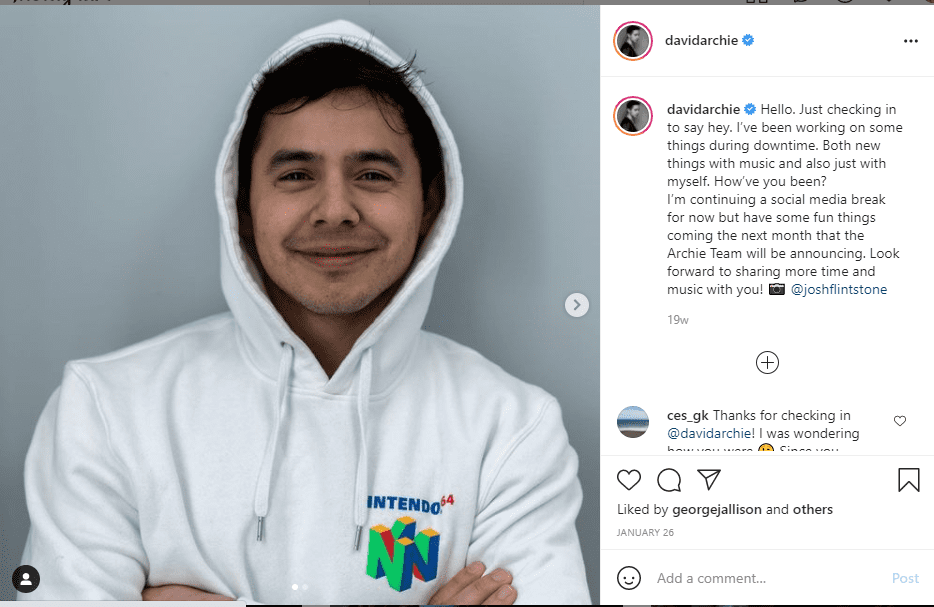 Two years after David's run on "American Idol," Jeff made headlines after he was arrested and charged with soliciting a massage parlor prostitute.
But now, David and Jeff have seemingly worked on their relationship, and according to the singer, he is in a place where he can trust his dad again.
On the other hand, Lupita Archeluta, David's mom, is a music lover just like her son, and it is safe to say that he got the singing genes from his mama!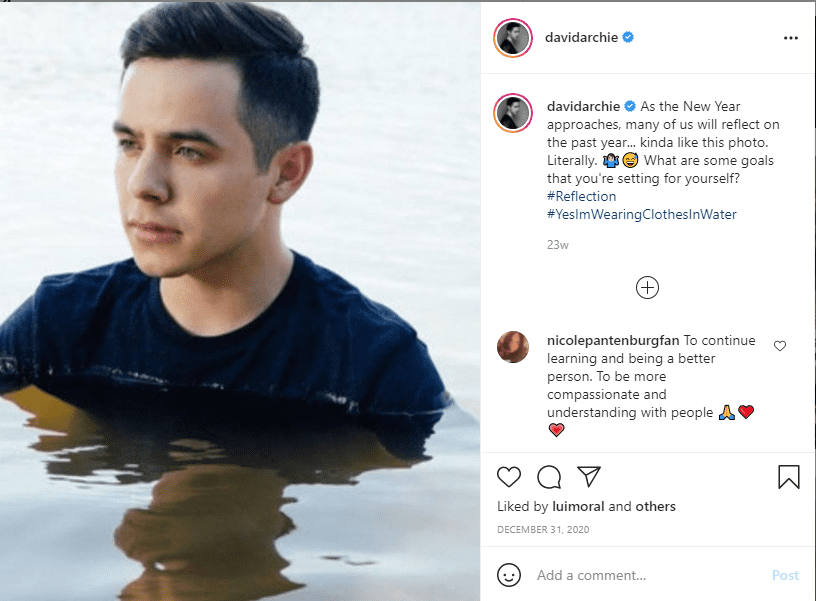 DAVID ARCHULETA'S CAREER 
Since his run on "American Idol," David has been up to many things in his career. Over the years, he has proved just how deserving he was to have made it to the show's finale.
In the past years, David has put out a total of nine studio albums, with the latest being his "Therapy Sessions," a record he released amid the pandemic last year. David gave fans a sneak peek earlier in the year when his song "OK, All Right" came out in March.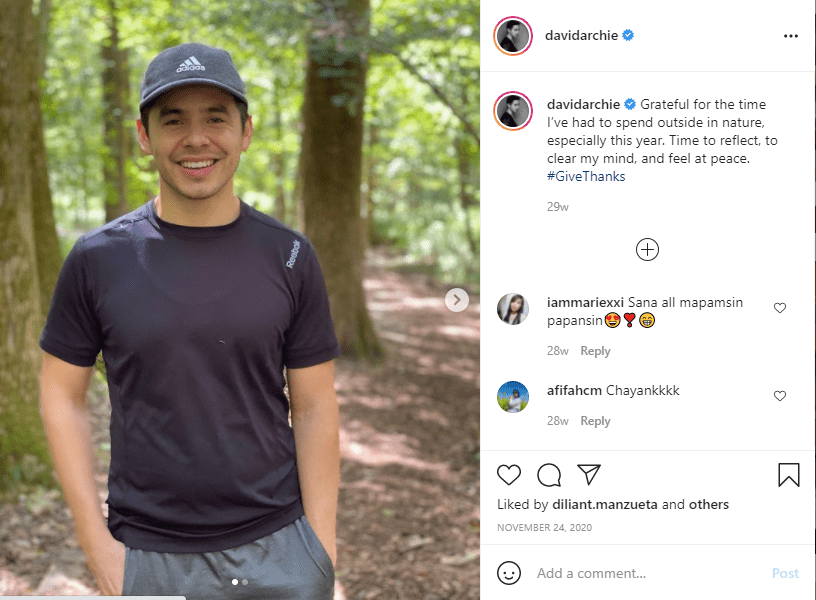 In the song, the singer talks about his struggles over the years and how he managed to overcome them with reminders and affirmations like "It's OK, I'm Alright."
A few months later, David released the full project, giving fans a collection of tracks to motivate and inspire them through the dark times of life.
Interestingly, most of David's past works have also followed in the theme of narrating his struggle with anxiety and how he overcame it in the end.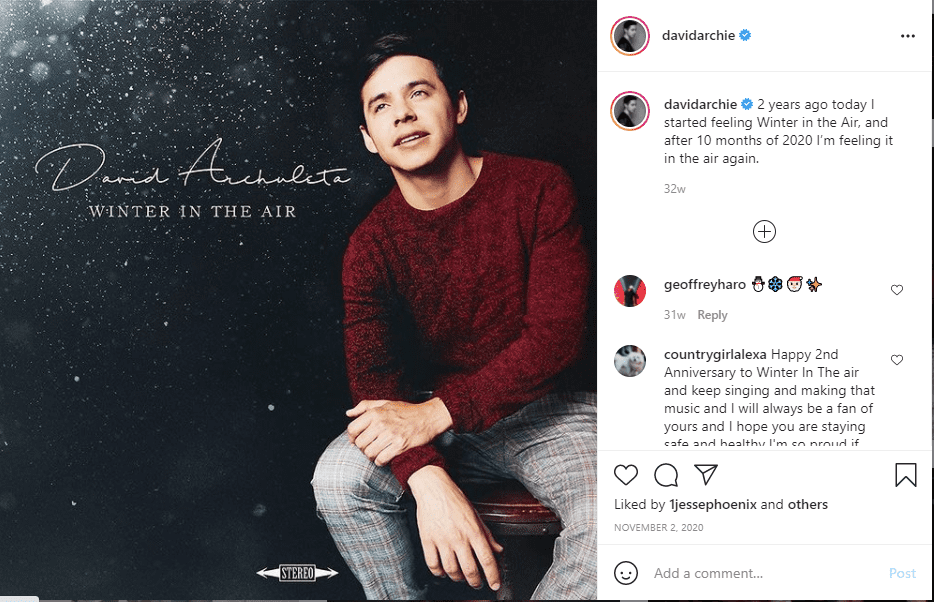 However, unlike most artists, the singer is yet to have a love-themed song. He blames this on the fact that he is yet to have a personal experience with true love. 
But when David eventually finds true love, fans can surely expect him to pour out his heart and soul into the project. Another masterpiece from him!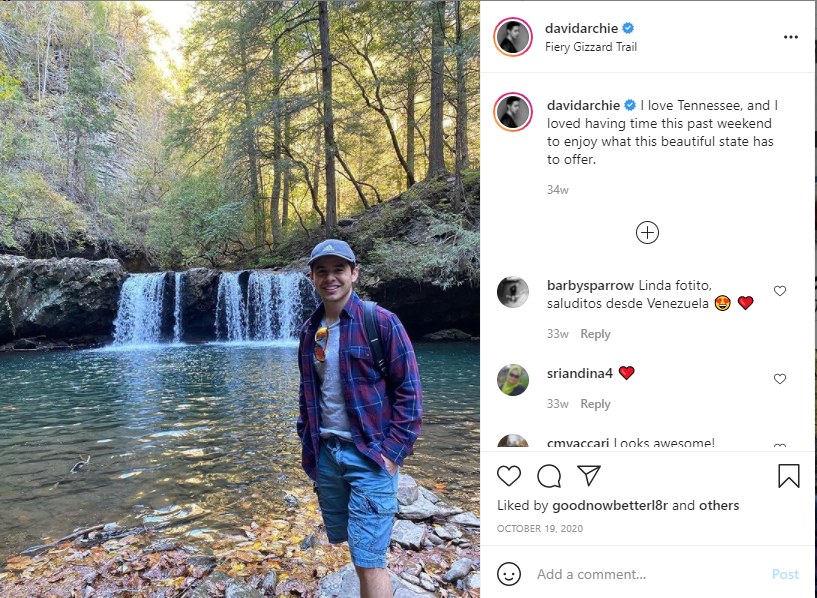 HIS COMING-OUT
David made headlines and stirred up negative reactions in 2015 when he shared a controversial post that was perceived as anti-gay by many.
In response, he quickly offered a public apology to those who might have been offended by his words and actions. Tables, however, turned earlier this month when David came out on social media to identify as a member of the LGBTQIA+ community.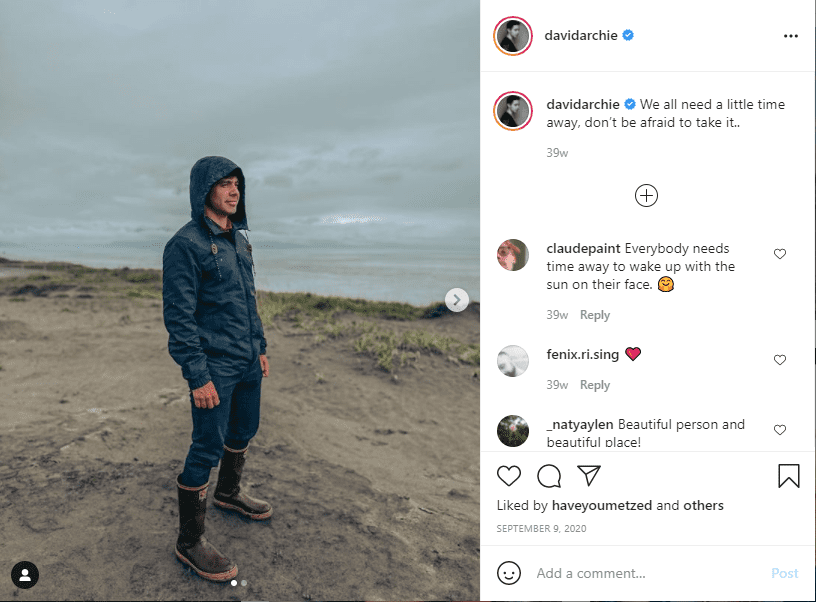 The singer revealed this in a lengthy Instagram post where he admitted to coming out to his family as gay years ago—in 2014, to be precise. David, however, added that he is attracted to both men and women. He also revealed that he is asexual.
Though David admitted that it was uncomfortable sharing that part of his life, he hopes to inspire many and bring awareness to people in similar situations.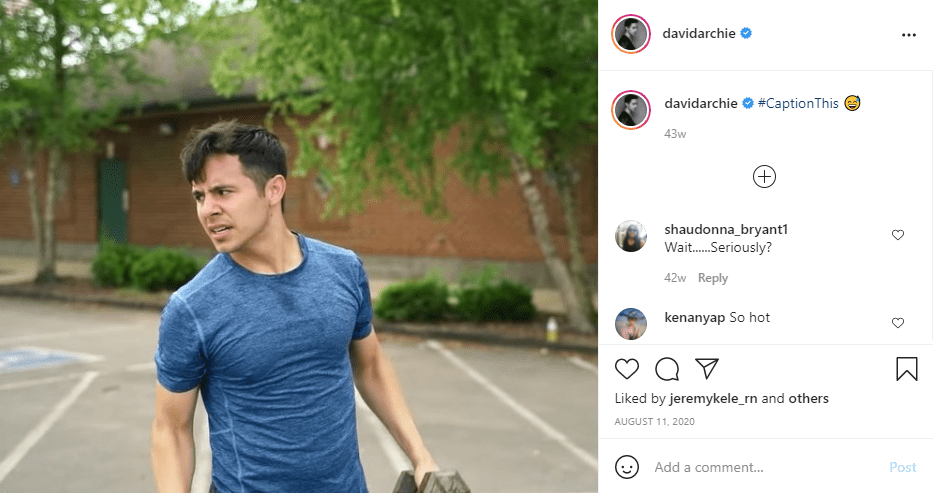 No doubt, David has been a long self-discovery journey, and now, as he forges ahead in life, it is indeed beautiful to see the singer connect to who he truly is.
ⓘ The information in this article is not intended or implied to be a substitute for professional medical advice, diagnosis or treatment. All content, including text, and images contained on, or available through this NEWS.AMOMAMA.COM is for general information purposes only. NEWS.AMOMAMA.COM does not take responsibility for any action taken as a result of reading this article. Before undertaking any course of treatment please consult with your healthcare provider.