Kate Middleton Calls Prince Charles 'Grandpa' as Royal Family Reunites for Eden Project Outing
Last week, the Royal Family met up with heads of state at the G7 reception held at Eden Project. A lipreader has since translated the greeting Duchess Kate used for her father-in-law.
On Friday night, June 11, 2021, the Royal Family was recorded as they descended upon the G7 reception. The event included G7 leaders like US President Joe Biden and Prime Minister Boris Johnson.
The leaders got to meet the Queen, her son, Prince Charles and wife Camilla Parker Bowles, and her grandson Prince William and his wife Duchess Kate. The reception was held at the Eden Project in Cornwall.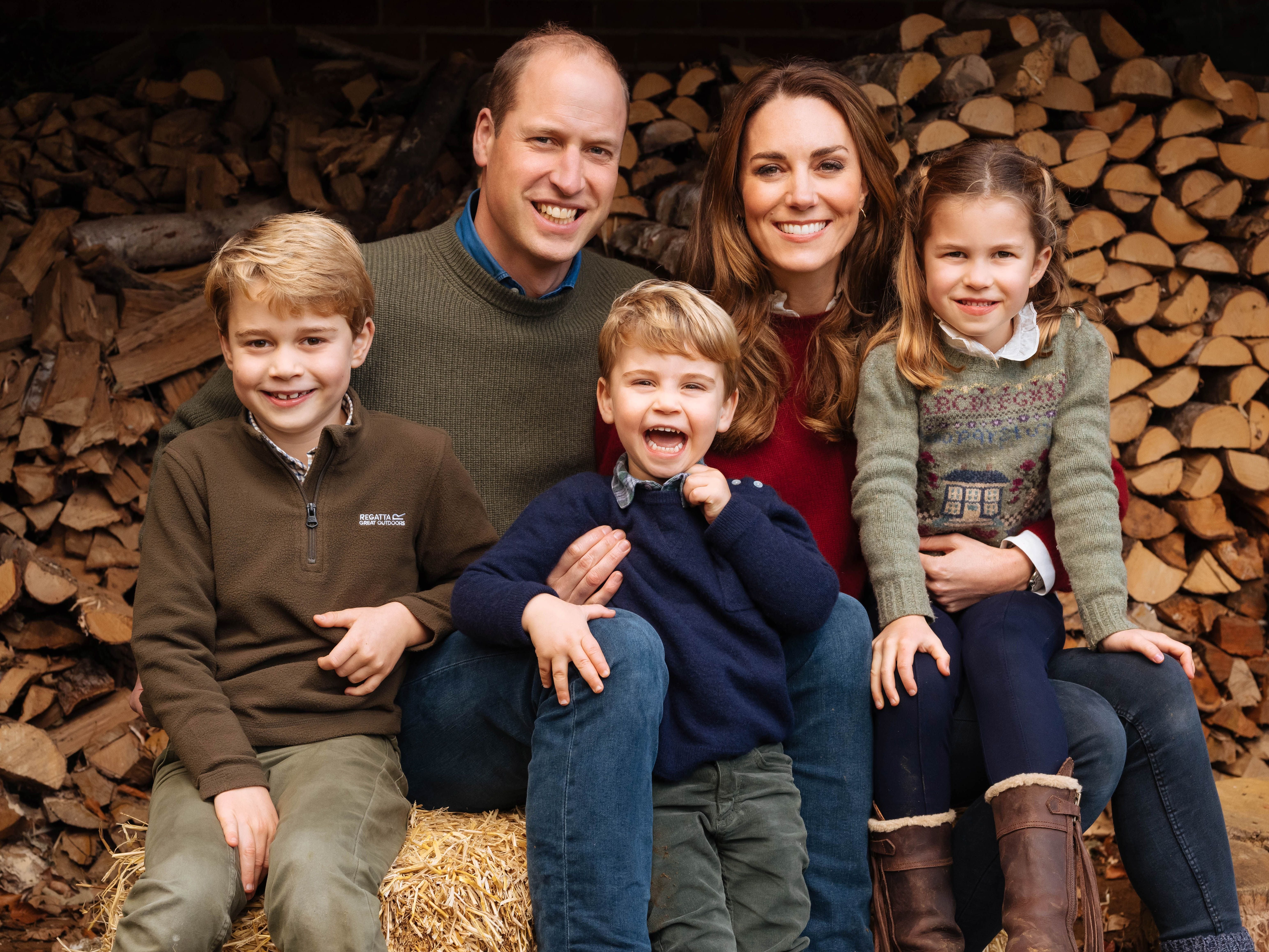 According to a Daily Mail lipreader, Kate greeted her father-in-law at the event by calling him "grandpa." She also allegedly asked him how he was doing during their meeting.
Kate ended up greeting him as she and her husband didn't arrive with the others. As the group came to a stop at the entrance, Kate and William were right at the back.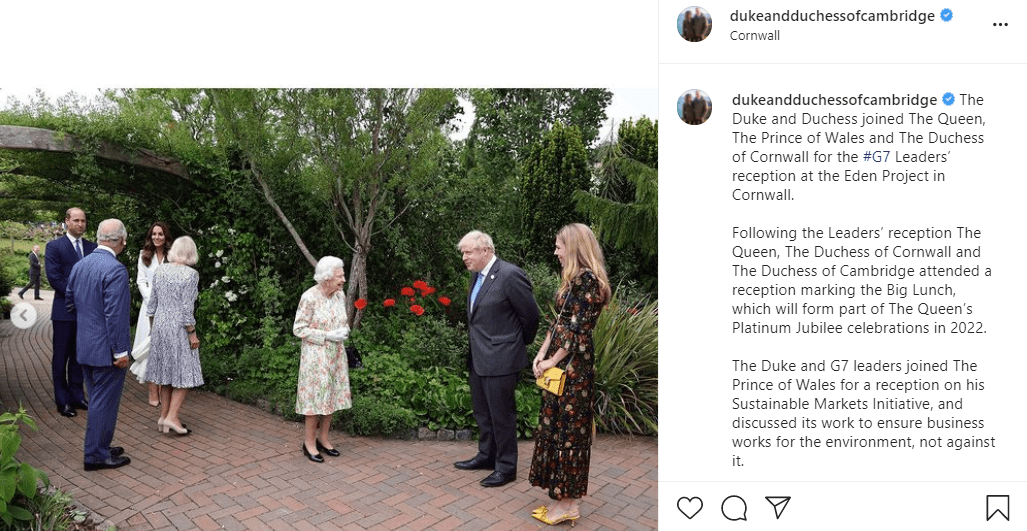 Charles turned around and smiled at his son and daughter-in-law before she gave him the warm greeting. He is a grandparent to the Cambridges' three children, Prince George, Princess Charlotte, and Prince Louis.
The Prince of Wales also has two more grandchildren from his youngest son, Prince Harry, and his wife, Duchess Meghan. The Sussexes are parents to Archie, 2, and their newborn daughter, Lilibet.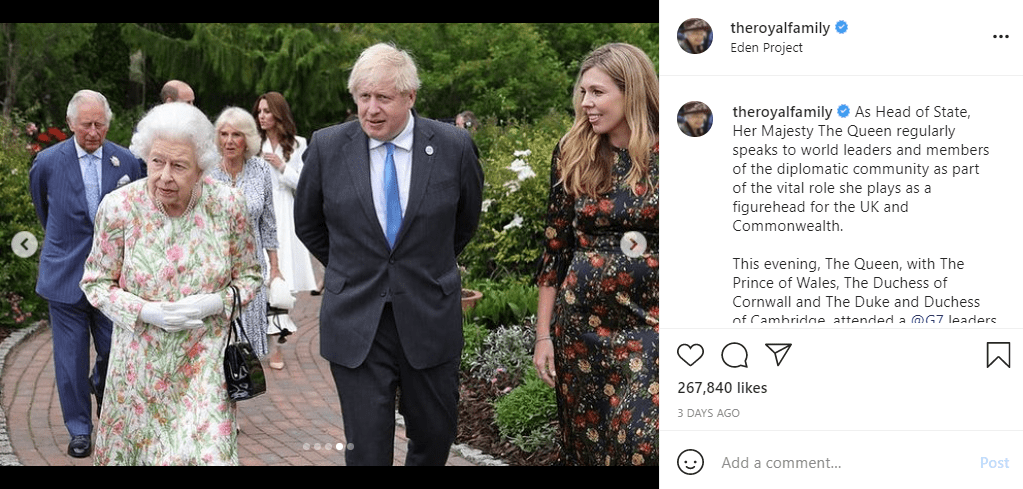 Speaking of nicknames, Lilibet is actually the nickname that the Queen has used since childhood. However, it isn't the only one she's picked up during her 69-year reign in the UK.
During her 73-year-long marriage to Prince Philip, he called her "Cabbage." In a 2016 documentary honoring her 90th birthday, Kate also revealed that Charlotte and George had their own name for their great-grandmother.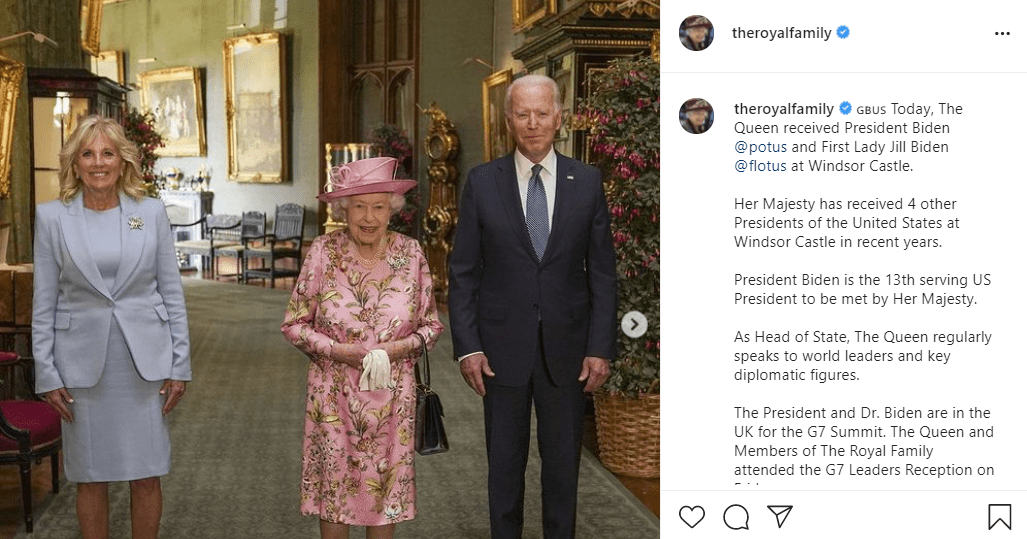 At the time, George was only 2 ½, and he called the Queen "Gan-Gan." The Daily Mail also once revealed that the three grandchildren called their grandfather, Charles, "Grandpa Wales."
Besides the five royal grandchildren, Charles also has step-grandchildren through his marriage to Camilla. She once said her grandchildren adored him, and he had a bond with them.
The Duchess of Cornwall said her husband would read "Harry Potter" books to the step-grandchildren. She thought they really appreciated it when Charles made time for them in that way.
George was born on July 22, 2013, Charlotte was welcomed on May 2, 2015, and Louis joined the Cambridges on April 23, 2018. Archie joined the Sussexes on May 6, 2019, while Lilibet was born on June 4, 2021.